At PIC, we are committed to our customers' success.
Our goal is to enable customers to become the most successful pork producers in the world. High quality genetics form the basis for success. That's why we focus on using the latest innovations to drive genetic improvement, a global bio-secure supply system to deliver the genetics to producers, and on-farm technical services to help producers realize the value from the genetics. PIC is committed to ensuring that producers can deliver outstanding products to their market — and to the world's consumers.
At PIC, we select for commercially relevant traits that create the foundation for profitable production. Our experienced global technical team can share production insights, proven management practices and strategies to help your pigs reach their potential.
PIC is the swine division of Genus plc, a British-based company with the mission to pioneer animal genetic improvement to help nourish the world. Genus strives to provide beef, dairy and pork producers with superior breeding stock to enable the production of affordable and nutritious animal protein for consumers.
Pioneering genetic improvements in pigs over the years has established PIC as the leading and most reliable swine genetics company with operations in over 40 countries across the globe.
Never Stop Improving Your Success
Tosh Farms has been a PIC customer since 1994. Take a look inside their system and see how PIC has worked to maximize their success over the years.
View Video
Never Stop Improving Our Relationships
We value our customers and work hard to build good relationships, so that we can succeed together.
View Video
" The genetics PIC brings to the table allows us to make sure we can deliver a product to the consumer and to the packer that they desire, in a cost efficient manner. "
-Tim Schwartz, Schwartz Farms, USA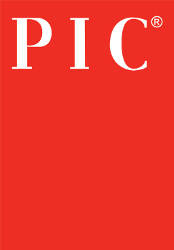 PIC North America
100 Bluegrass Commons Blvd, Ste 2200
Hendersonville, TN 37075