Stage Set for World Pork Expo's MusicFest
US - World Pork Expo takes a festive turn on Thursday, 5 June, as the National Pork Producers Council (NPPC) presents MusicFest. This year's lineup of performers features country music newcomer Jake McVey, followed by GRAMMY® nominee Restless Heart.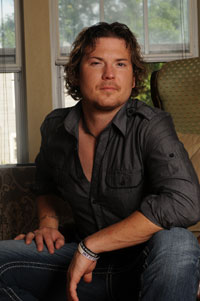 Jake McVey will bring high-energy country music to the World Pork Expo MusicFest stage at 4:30 p.m., Thursday, 5 June, at the Iowa State Fairgrounds in Des Moines.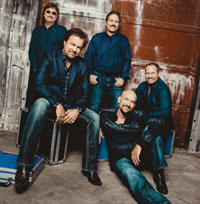 GRAMMY-nominated Restless Heart has shared country music hits with audiences for more than 30 years and will headline MusicFest June 5 at 6 p.m. during World Pork Expo, which is brought to you by the National Pork Producers Council.
During the festivities from 4:30 p.m. to 8 p.m. along Grand Avenue on the Iowa State Fairgrounds, attendees can enjoy free roasted pork and refreshments, all of which is included in the Expo admission price.
"After a day of participating in seminars and viewing the trade show, MusicFest is a welcome change of pace," said Alicia Newman, World Pork Expo's general manager. "It's a time for producers and exhibitors alike to interact in a fun, relaxing atmosphere. And whether people prefer the familiarity of hits from years past or the very newest country music, they'll enjoy both of these well-recognized performers."
High-energy country newcomer kicks off MusicFest
First on the MusicFest stage at 4:30 p.m. will be singer/songwriter Jake McVey, who grew up working on his parents' Iowa farm. Once a designer and builder of custom guitars, McVey performs an average of 300 shows each year and was named a Top 10 Act to Catch by Billboard magazine in 2013. Known for songs like "I Want to Live Like That," this skilled guitarist who just released his second album performs a high-energy stage show. When on tour, McVey often gives back to communities he visits by performing at nursing homes, hospitals, retirement communities, and centers for children and adults with special needs.
GRAMMY nominee is featured performer
Four-time GRAMMY nominee Restless Heart will step into the MusicFest spotlight at 6 p.m. Still comprised of the five original members, this Academy of Country Music Vocal Group of the Year has shared music with audiences for more than 30 years. The group is well-known for more than 25 singles that made the charts — including "I'll Still Be Loving You," one of six, consecutive No. 1 hits — and four gold-certified albums. Restless Heart has toured the world to perform for active-duty members of the US Armed Services and hosts an annual Music with a Mission event to benefit the homeless.
Expo offers much more
World Pork Expo features the world's largest pork-specific trade show, with more than 375 commercial exhibits open from 8 a.m. to 5 p.m. on Wednesday, 4 June, and Thursday, 5 June, as well as from 8 a.m. to 1 p.m. on Friday, 6 June. Expo also features business seminars and PORK Academy, as well as special luncheons with educational presentations. The swine shows begin on Tuesday, 3 June, with breeding stock sales rounding out the week on Saturday, 7 June, from 8 a.m. until they're completed (at approximately noon).
"World Pork Expo always offers many opportunities for pork producers, their employees and other professionals to see the latest developments in pork production, and exchange information and ideas," said Howard Hill, NPPC president and Iowa pork producer. "But it's also important to relax and reconnect with old friends, as well as meet new ones — and MusicFest is a great setting for that."
To receive a $10 early registration discount, go to worldpork.org and select "Attendees" on the blue registration button. The website also has the latest details about room availability at the official Expo hotels and a schedule of activities. Regular updates are available when you connect with World Pork Expo on Facebook, follow World Pork Expo on Twitter (#NPPCWPX), or download the official app by searching for "World Pork" in the Apple Store, Android Market or Blackberry's App World.