Further Decline in UK Organic Pig Production
UK - New figures from Defra show a third consecutive annual decline in the number of organically farmed pigs in the UK in 2014.
At 28,300 head, the latest figure is the lowest in records back to 2003 and is 6 per cent down on the previous year.
Organic pigs now make up only 0.6 per cent of the national herd, the lowest proportion among any of the major livestock species. Organic production accounts for 3 per cent of the cattle herd and a similar proportion of the sheep flock, for example.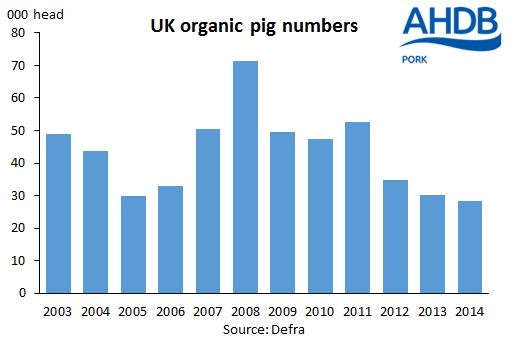 The situation for pigs reflects the general downward trend in organic farming. The amount of fully organic land was at its lowest level since 2007.
If land in conversion to organic is included, the figure is the lowest in records back to 2002.
Similarly, the number of organic producers and processors has fallen to around 6,000, down from a peak of nearly 8,000 in 2008.