Irish Pig Herd Expanding
IRELAND - Ireland has a relatively small pig herd, with fewer than 150,000 breeding sows, but the herd has been expanding lately.
However, the country's small population means that it is still a significant pork exporter.
Given the UK's proximity, much of Ireland's exported pig meat ends up on its market; Ireland is the fourth largest supplier overall and the largest source of processed imports.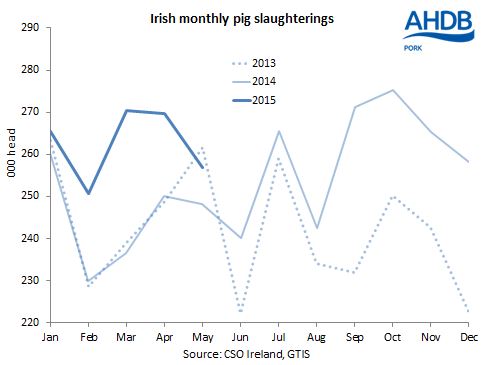 The Irish pig herd has been in expansionary mode lately, with 5 per cent more pigs slaughtered in 2014 than the previous year. In the first five months of this year, throughputs were up 7 per cent year on year.
However, with current price levels below production costs, the expansion of production may come to an end later in the year.