Nutriad Supports IPVS 2016 in Ireland
UK - Multinational feed additives producer Nutriad, headquarter in Belgium, exhibited at the IPVS Conference in Dublin (Ireland) from 7th to 10th June and supported the event as a Gold Sponsor.
The International Pig Veterinary Congress joined forces with the European Symposium of Porcine Health to create a major global event for Swine veterinarians that received more than 3,000 delegates from across the world.
Production cost control whilst maintaining optimal health status and respect for the environment are challenges to the pig industry. Highly productive modern genotype pigs can only maximize their potential with optimal diet formulation and accurate methods of balancing nutrients throughout the different life stages of the animal.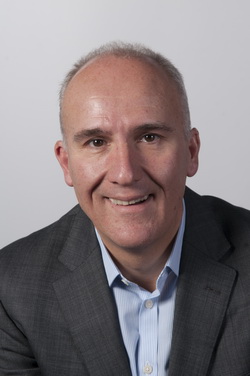 Stated Simon Martyn, Regional Director EMEA: "This year's IPVS provided a great opportunity for Nutriad to raise our profile with new contacts from an important group of influencers as well as meeting with existing customers and partners from many markets around the world."
The Congress was held over four days, bringing together world experts in PED, PRRS, New and Emerging Diseases, and Management and Reproduction.
Added Simon Martyn: "The interaction with renowned swine experts provided further insight in how to address current and future challenges for the swine industry."
Nutriad delivers products and services to over 80 countries through a network of own sales offices and distributors supported by 4 application laboratories and 5 manufacturing facilities on 3 continents. Find out more at www.nutriad.com