More certainty for farmers needed as mid-term business confidence goes into the red
The NFU has called for more clarity and certainty from Government to ensure farm businesses can be profitable, productive and progressive post-Brexit.
The call comes as the latest NFU member survey of 750 farmers shows mid-term confidence (three-year outlook) has hit an all-time low since the survey began eight years ago, and confidence for the next 12 months has also taken a hit.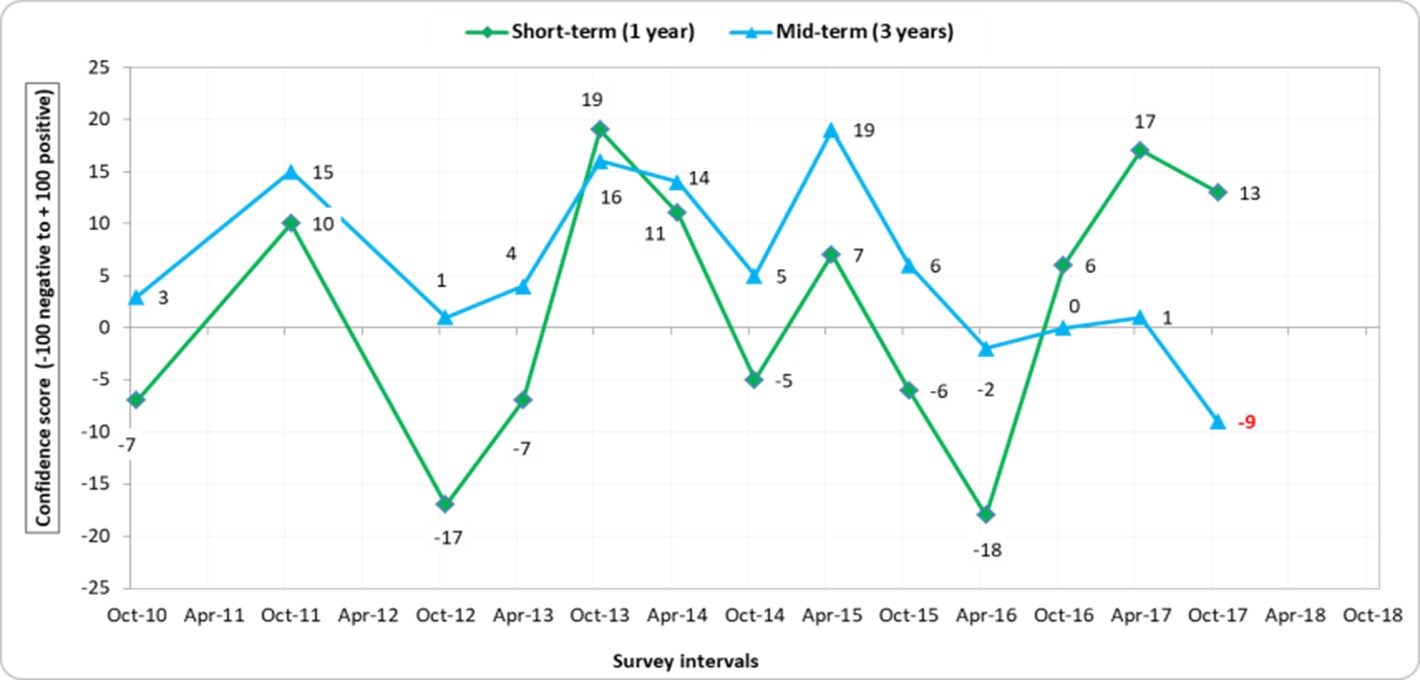 The survey also shows that twice as many farmers are going to reduce investment (20%) than increase investment (10%) because of uncertainty associated with Brexit – the NFU President said farmer confidence is absolutely critical to the future of a profitable and productive food and farming sector.
When asked about issues that shape the year ahead for their businesses, a majority of members told the NFU that input prices will have the biggest negative effect. A weaker pound has provided farmers with improved prices for their produce, but feed, fuel and fertiliser have also witnessed cost hikes.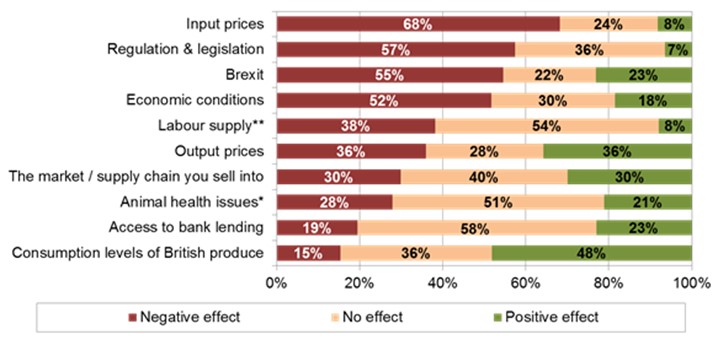 NFU President, Meurig Raymond, said:
These results are a clear signal that the lack of certainty is impacting business decisions right now and that, in turn, has the potential to make farm businesses less resilient for when the UK leaves the EU.
Farming underpins vital rural communities and it is crucial farmers have the confidence to invest in their businesses to ensure they are able to continue supplying the country with safe, traceable British food, as well as caring for the countryside.
The NFU has made clear it believes that farming has an extremely bright future but to get there farmers do need clarity on the business environment they will be working in after we leave the EU.
As well as clarity in the short-term, farmers will need a domestic agricultural policy that allows them to be productive, profitable and progressive. The NFU has laid out how to do that in its vision for the future and is keen to work with Government to make that a reality.
In a new domestic agricultural policy, there will need to be measures that manage farming's exposure to commodity and input price volatility, as well as increasing productivity and farming's role in environmental management.
Farming requires long-term planning, with decisions on what crops to plant and what livestock to produce being made years ahead. This means farmers need certainty as early as possible to ensure they can be viable businesses in the future.
As reported by NFU