Bureau story triggers historic decision to cut antibiotic use in Mumbai
The Bombay High Court in Mumbai has ordered veterinary drug stores across the state to stop selling antibiotics for use on livestock unless the farmer has a prescription, to prevent the growing problem of drug resistance. Madlen Davies, The Bureau of Investigative Journalism reports
The order was passed after a Bureau investigation earlier this year revealed at least five companies across India were marketing products containing colistin to farmers to make chickens and pigs grow fatter, a practice known as growth promotion.
Colistin is called the 'last resort' antibiotic and is categorised as 'critically important in human medicine' by the World Health Organisation (WHO). It is one of few drugs which still works when a patient is critically ill with an infection resistant to all other antibiotics. Giving colistin to healthy animals to promote growth is against WHO guidelines as it breeds colistin-resistant superbugs which can cause fatal infections in humans.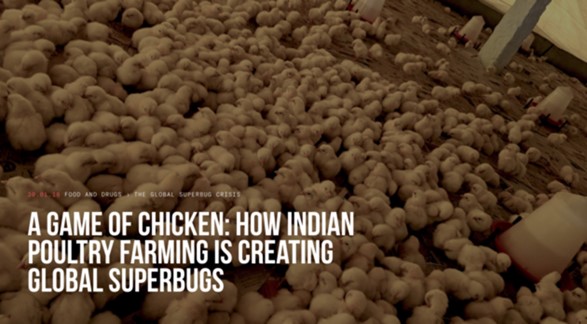 The order in India was passed after an investigation by the Bureau of Investigative Journalism this year - 'A game of chicken: How Indian poultry farming is creating superbugs'.
One of the firms involved, Venky's, is one of India's leading poultry companies. It supplies KFC, McDonald's and Pizza Hut in India.
Lawyer Syed Shehzad Abbas Navqi filed an affadavit after reading the Bureau's investigation, calling for a ban on antibiotics for livestock being sold over the counter. He used our story and background material as evidence, including names we had gathered of companies marketing antibiotics for use as growth promoters.
He also repeated a part of our investigation, buying a packet of Venkys' colistin product Colis V over the counter. He showed the packet in court to demonstrate how such products were being marketed as improving weight gain in chickens as well as controlling disease.
The court ordered the Food and Drug Administration in Maharastra state to issue a circular to all animal drug stores telling them not to sell colistin to farmers without a valid prescription from a doctor or veterinarian.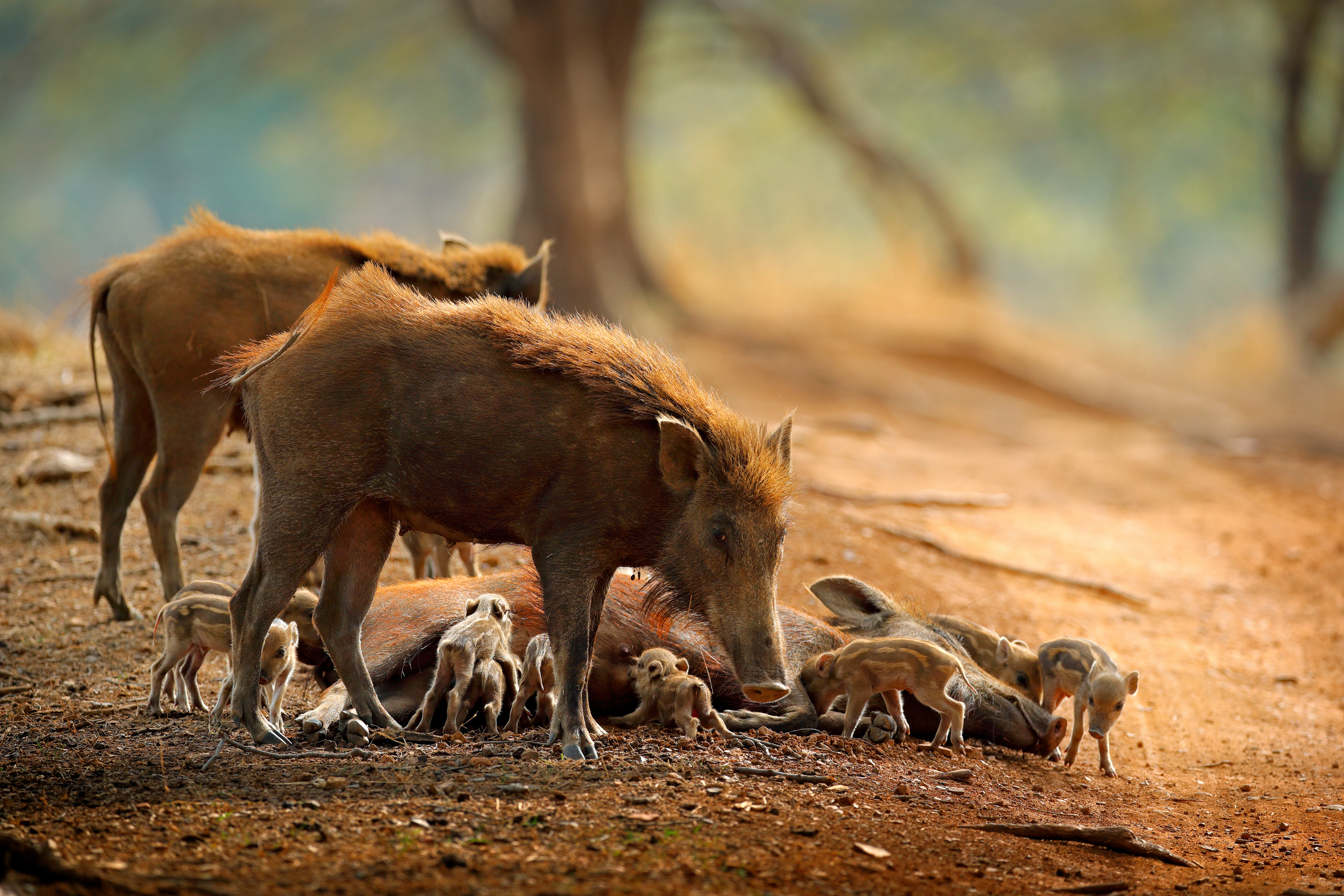 Farmers in India are now no longer able to buy antibiotics, such as colistin, over the counter without a valid prescription from a doctor or veterinarian
The order, said: "We direct the respondents to issue necessary instructions to shop­owners dealing in veterinary products, not to sell the same without prescription from an authorised person."
Veterinary pharmacies now face fines or having their licenses suspended or revoked if they do not comply with the order.
An earlier order passed in March asked the department to begin regulating farms, including inspecting them for antibiotic, hormone and pesticide use. The new order asked the relevant official to remain in court and answer questions on how new regulations are progressing.
Maharastra is the second most populous region of India with 18 million people living in Mumbai and 100 million in the rest of the state.
Mr Navqi said he was very pleased with the court's decision. "This is a very serious issue," he said. "Until now antibiotics were openly sold without prescription in veterinary shops."
He told the Bureau: "Your report helped greatly".
He urged lawyers in other states to petition their state courts to pass similar orders. "This is not only happening in our states, it is a pan-India issue," he said.
The Bureau contacted Venky's for comment but received no response.
By Madlen Davies
Madlen
joined the Bureau in 2016 to investigate antibiotic resistance. She has a background in health journalism, and worked for MailOnline, BBC Wales and Pulse – a trade magazine for GPs – before coming to the Bureau. In 2013 she won the Medical Journalist Association's Young Journalist of the Year award for her investigative work.