Less ammonia, more welfare: a toilet helps
At EuroTier 2018, Big Dutchman presents PigT, a new type of toilet for pigs that significantly reduces ammonia emissions in barns.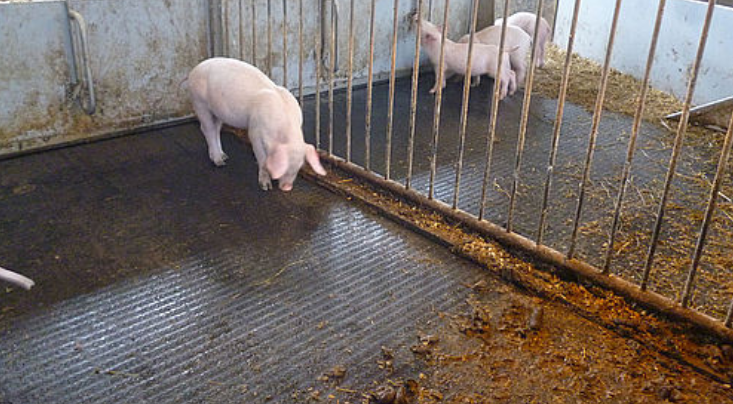 PigT is part of a finishing pen with continuous solid floor. Urine and manure are separated directly after excretion and transported from the house at regular intervals. Pig producers can thus easily add bedding and roughage, since clogged slurry channels are a thing of the past. PigT improves the climate in the barn and allows the finishers to search for food and to explore – their typical behaviour. This promotes animal health and welfare and reduces stress factors that can lead to tail biting.
The clever PigT mechanism unites two functions: The pig toilet is a – at first glance closed – plastic surface on which the pigs can stand and walk, but which also serves as a conveyor. Small openings in the plastic elements allow urine and other liquids to drip into a collecting pan. The manure, on the other hand, is regularly transported into a slurry channel by the conveyor belt.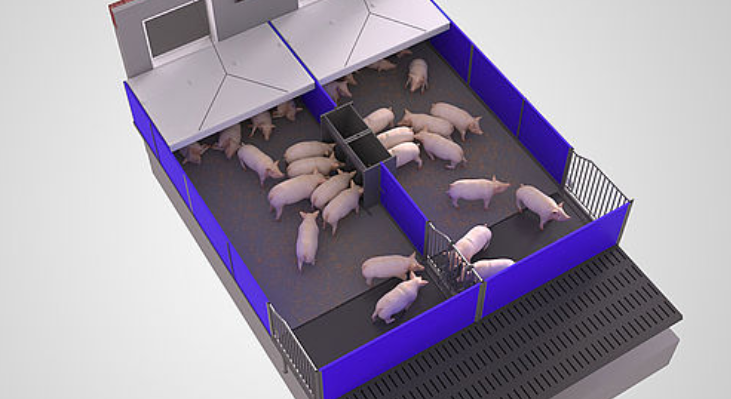 A scraper ensures that no manure remains on the belt, while the belt moves in an innovative pattern to ensure that the openings are not clogged.
In the run-up to the EuroTier show, an international expert committee appointed by the German Agricultural Society (DLG) awarded PigT with a silver innovation medal.
Hall 17, stand B 21