Animal welfare coalition welcomes new proposal to enshrine animal sentience in UK law
A backbench proposal to recognise animal sentience in UK law on Wednesday (3 April 2019) is being welcomed by animal welfare groups in the face of government continuing to procrastinate on bringing forward promised legislation.
MP Kerry McCarthy is bringing forward an Animal Sentience Bill, in an initiative warmly welcomed by 39 animal welfare groups. Although the Westminster Government had committed to bringing forward legislation on this matter itself the animal welfare coalition is disappointed that it still hasn't acted on its promise, with potentially only weeks to go until the UK leaves the EU.
Kerry McCarthy, MP for Bristol East, said: "It's now over 500 days since the Government promised to recognise animal sentience in UK law before our departure from the European Union. Yet here we stand with the clock ticking down and no legislation in sight. That's why I'm introducing my Animals (Recognition of Sentience) Bill on Wednesday to acknowledge that many animals are capable of feeling pleasure, pain and suffering. The Government said it was looking for a vehicle to bring forward the legislation. I've provided it, now they should back it."
David Bowles, Head of Public Affairs for the RSPCA said: "While we very much welcome the Animal Sentience Bill brought forward by Kerry McCarthy MP, we are extremely disappointed that the UK Government has not acted on its promise and introduced its own legislation.
"Such an important issue should not have to rely on backbench MPs bringing forward legislation. The Government should stand squarely behind such a law and present it themselves. With research showing that eight out of 10 British people (81 percent) believe that animal welfare laws should be maintained or strengthened post-Brexit, the government risks an outcry if it doesn't uphold its promise to the UK's animal lovers.
"It's time for the Westminster government to act on its commitment to introduce meaningful Animal Sentence legislation so animals have the same or better protection post-Brexit than they do now."
The warning follows the launch of the #BetterDealForAnimals campaign in February, to make sure that animals don't become victims of Brexit. The campaign is calling for animal sentience to be explicitly enshrined in UK law, as it is in the EU, and for any future legislation or Government (including both Ministers and public bodies), when formulating and implementing policy, to fully take into account its impact on the welfare of animals. Without this, the UK Government's current planned legislation will weaken protection for animals across the country.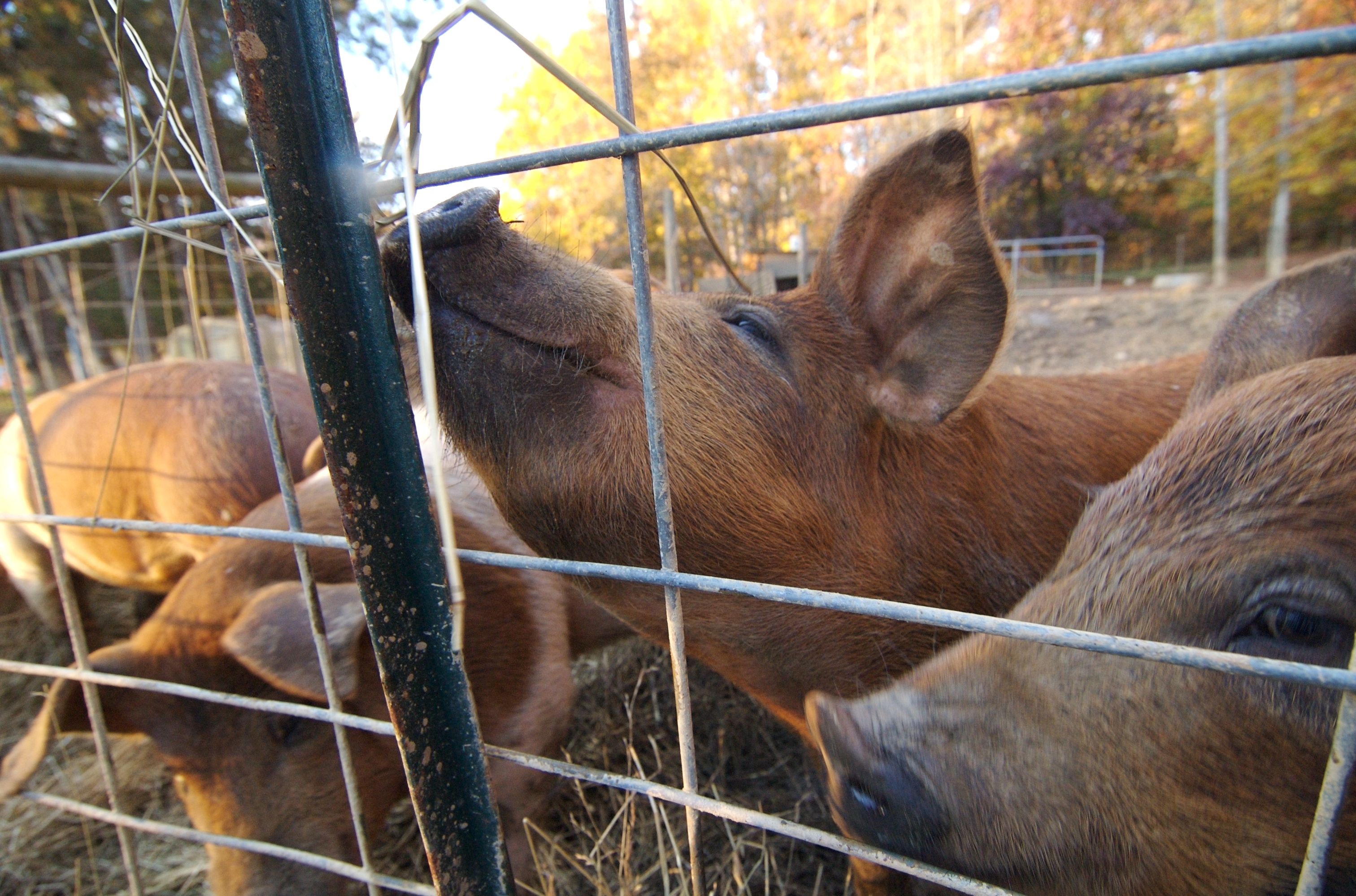 The recognition of animal sentience in law has strong cross-party and public support. YouGov research conducted on behalf of the charities revealed that:
Voters for all the main political parties believe that animal welfare laws should be maintained or made more extensive than they are now – 86 percent of Conservative voters, 84 percent of Labour voters and 82 percent of Lib Dem voters.
80 percent of the British public want post-Brexit Government trade deals to have clear requirements that imported animal products meet or exceed British animal welfare production standards. Only six percent say this should not be a requirement.
Almost seven out of 10 (68 percent) want legal requirements to ensure that animal welfare is protected, to the greatest extent possible, when new laws and policies are made. Only three percent oppose this.
Less than a third of the public are confident that the UK Government will live up to its promises of being a world leader on animal welfare, 56 percent say they are not confident.
Two-thirds (66 percent) want an animal protection committee established to give expert independent advice to government on safeguarding animal welfare.
Following the public backlash about animal sentience law not being included in the Withdrawal Bill in November 2017, the UK Government made firm commitments 'to make sure Brexit delivers not just for the British people, but for animals too'. These included promises to be 'a world leader in the care and protection of animals' and that the Government would 'strengthen our animal welfare rules.'
Yet, under current UK Government legislation plans, animals would receive less legal protection post-Brexit than they do while we're part of the EU. This is because Government Departments would not have the same legal requirement to take account of animal sentience and welfare in formulating and implementing all new laws and policies. The UK Government says animals are protected by existing laws – particularly the Animal Welfare Act 2006 – but this doesn't cover all animals, such as free living wildlife, and other overriding 'protection' legislation on farm animals permits poor practices, such as keeping laying hens caged, and farming ducks without full body access to water for bathing. Additionally, the 2006 Act applies to the keeping of animals by individuals, not how the recognition of animal sentience is given full regard when formulating or implementing new policies. It is therefore essential that the Government introduce sentience legislation as a matter of priority, in order to ensure there is no gap in animal welfare law once we leave the EU.
This is particularly worrying given the huge range of Government policy decisions to be made post-Brexit which could harm animals without strong legal protections, for example:
New trade deals could permit imports of lower welfare animal products – such as pork from production systems that still use closely confining sow stalls and meat and dairy produced from hormone-treated animals – leading to a race to the bottom where UK farming is forced to compete on price rather than quality.
Building of terrestrial and marine developments, and major infrastructure projects, eg housing, motorways and offshore renewable developments, may not have to consider the animal welfare impact to the same extent as under EU rules, risking avoidable suffering of wildlife.
Government Departments and Agencies responsible for UK International aid, could invest in overseas intensive farming systems banned in the UK due to poor animal welfare standards.
Wildlife management practices could more easily use inhumane methods, resulting in cruel and painful animal deaths.
Disturbance of marine animals could be even harder to determine as a wildlife crime - leading, for example, to more dolphins being disturbed by thoughtless boat users.
Local authorities opting to serve lower welfare food, such as cage eggs, rather than higher welfare alternatives in public canteens (schools, etc) due to not having to pay 'all due regard' to animal welfare.
The animal welfare coalition is calling on Government to keep vital legal animal protections in place as we leave the EU. It is urging members of the public to back the calls of the #BetterDealForAnimals campaign by signing their petition, tweeting or writing to their MP: www.wcl.org.uk/better-deal-for-animals .
References
References
Photo: Justin Leonard