Look out for littering on your farm
A UK pig farmer has reported that food waste has been dumped in one of their outdoor pig units, meaning the unit is now shut down for surveillance for 21 days.
According to emerging reports on the NPA website, a member of the public has blatantly ignored AHDB "Do not feed the pigs" signs and has dumped catering waste, including cauliflower and pork, into an outdoor swine unit. The feeding of food waste to pigs is illegal in the UK due to the fact that highly contagious and virulent diseases can be introduced to swine herds this way. The African swine fever virus is known to survive in even heat treated food waste and has an almost 100 percent mortality rate so it is essential that strict biosecurity is adhered to to prevent its entry onto farms.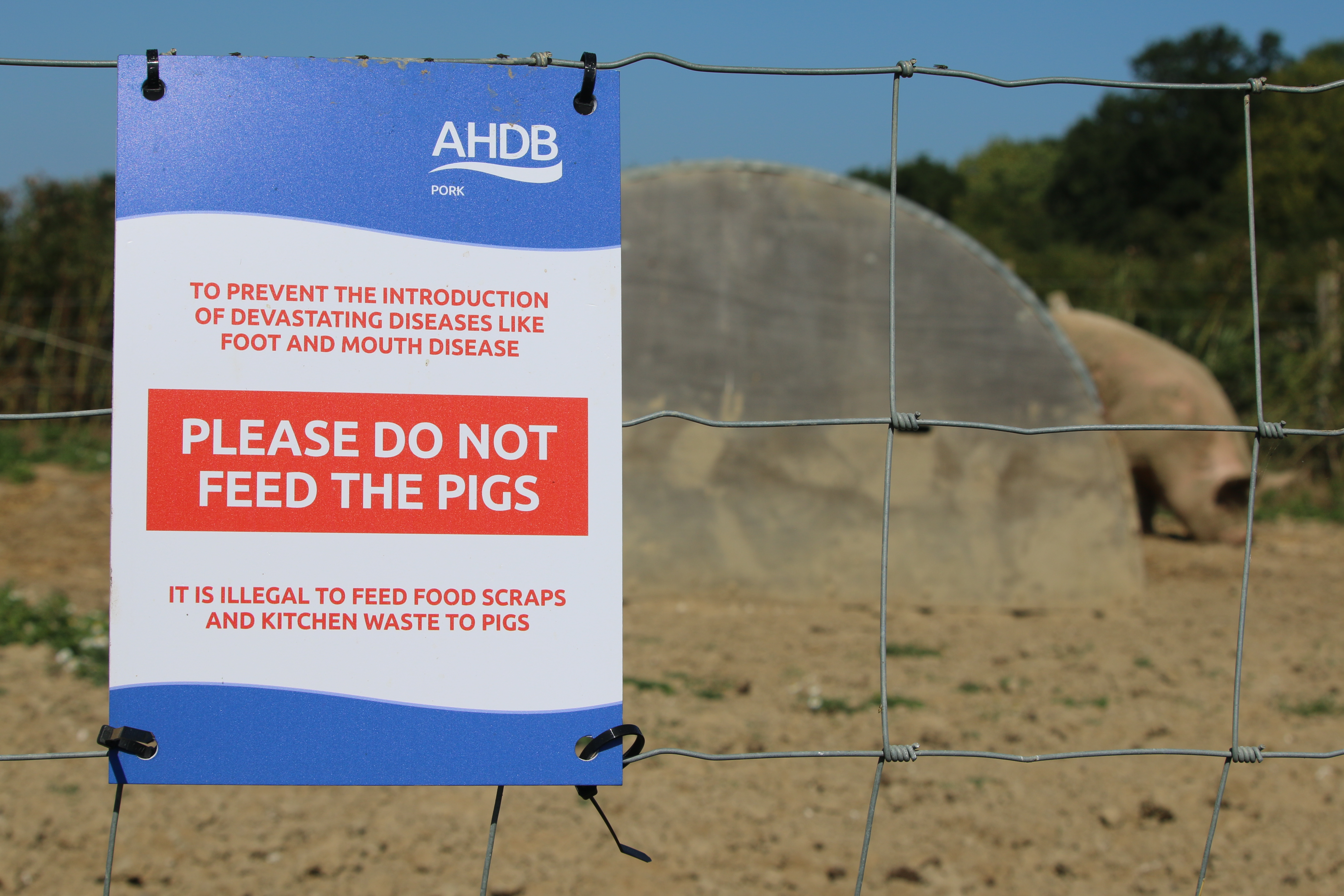 The affected producer believes that none of his pigs had time to access the food waste before it was removed, but the whole unit is now closed down and under surveillance for 21 days. The economic impacts of closing down for such a length of time can be greatly damaging to a producer, but this is far outweighed by the damage of introducing African swine fever and other notifiable diseases onto a farm.
It is critical for all producers to monitor the behaviour of people moving into, out of or around their facilities and to look out for litter left behind by walkers. If you have any concerns about the biosecurity of your farm, contact your local swine association or animal health authority.
For more information on disease management and biosecurity, visit the Disease and welfare hub.