High hog supplies weigh on cash hog and pork values in US
Chicago Mercantile Exchange (CME) reported positive lean hog futures on Monday (19 August) but futures finished lower yesterday (21 August) due to plentiful hog supplies.
On Monday (19 August) CME lean hog futures closed higher, with the most-active October contract jumping nearly 4 percent in a technical bounce after Friday's limit-down close. Lean hogs had tumbled last week on uncertainty about potential purchases from China due to its ongoing trade fight with the United States.
"Just volatile swings," said Dennis Smith, a commodity broker with Archer Financial Services in Chicago.
CME October hogs settled up 2.025 cents at 64.025 cents per pound on Monday. Smith noted that while US pork production is higher than 2018 on a year-to-date basis, the October hog contract is trading roughly 7 cents per pound higher than where the October 2018 contract traded at this time a year ago.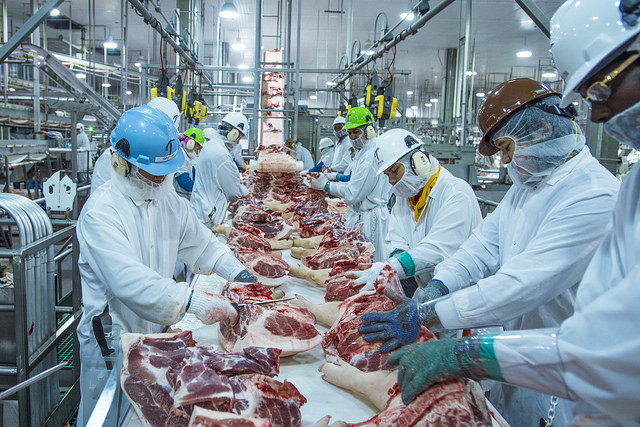 Yesterday (21 August), CME lean hog futures closed lower, pressured by plentiful hog supplies that have weighed on cash hog and pork values. The USDA reported Wednesday's daily hog slaughter at 482,000 head, matching Tuesday's kill.
"We're running a very big slaughter. It's just a lot of hogs," said Doug Houghton, analyst with Brock Associates Inc., adding that seasonal strength in prices for pork bellies, the source of bacon, is fading.
"The large hog supplies and seasonal weakness of pork prices does not paint a good picture," Houghton said.
CME October hogs settled down 1.675 cents at 63.300 cents per pound.