Daily US grain report: markets quieter mid-week
US grain futures prices were slightly down in overnight trading. Corn was down around 1 cent, soybeans down about 2 cents and wheat off around 3 cents.
Selling interest has been somewhat squelched at mid-week as traders are encouraged by positive US-China trade developments this week. There were upbeat comments coming from US Treasury Secretary Mnuchin on Monday and Tuesday. And today China said it would hold off for one year putting tariffs on some US products. Reports from China also said the nation wants to buy more US agricultural products.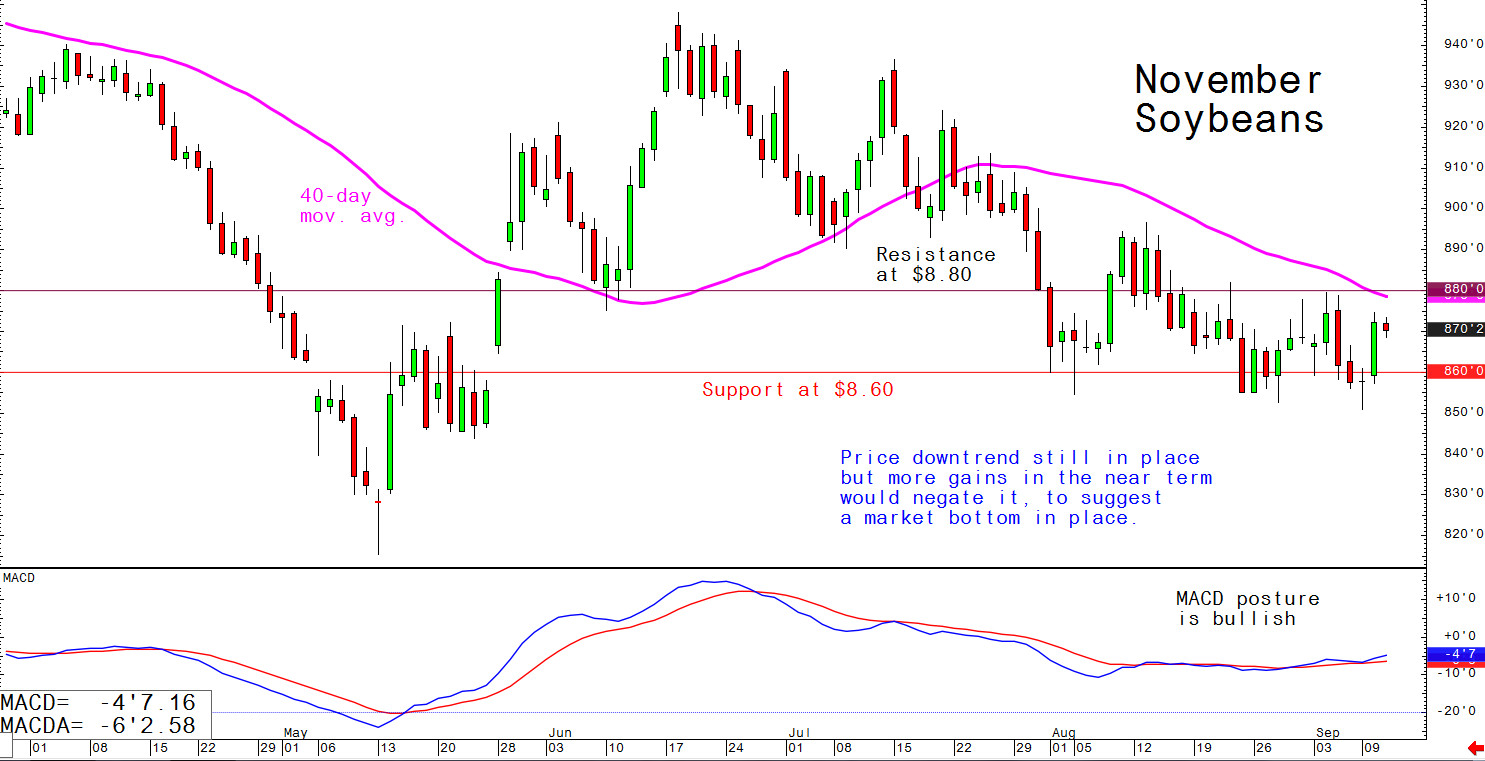 The data point of the week for the US grain markets is Thursday's monthly USDA supply and demand report, including new government estimates of the size of the US crops. Look for quieter trading today, heading into that report.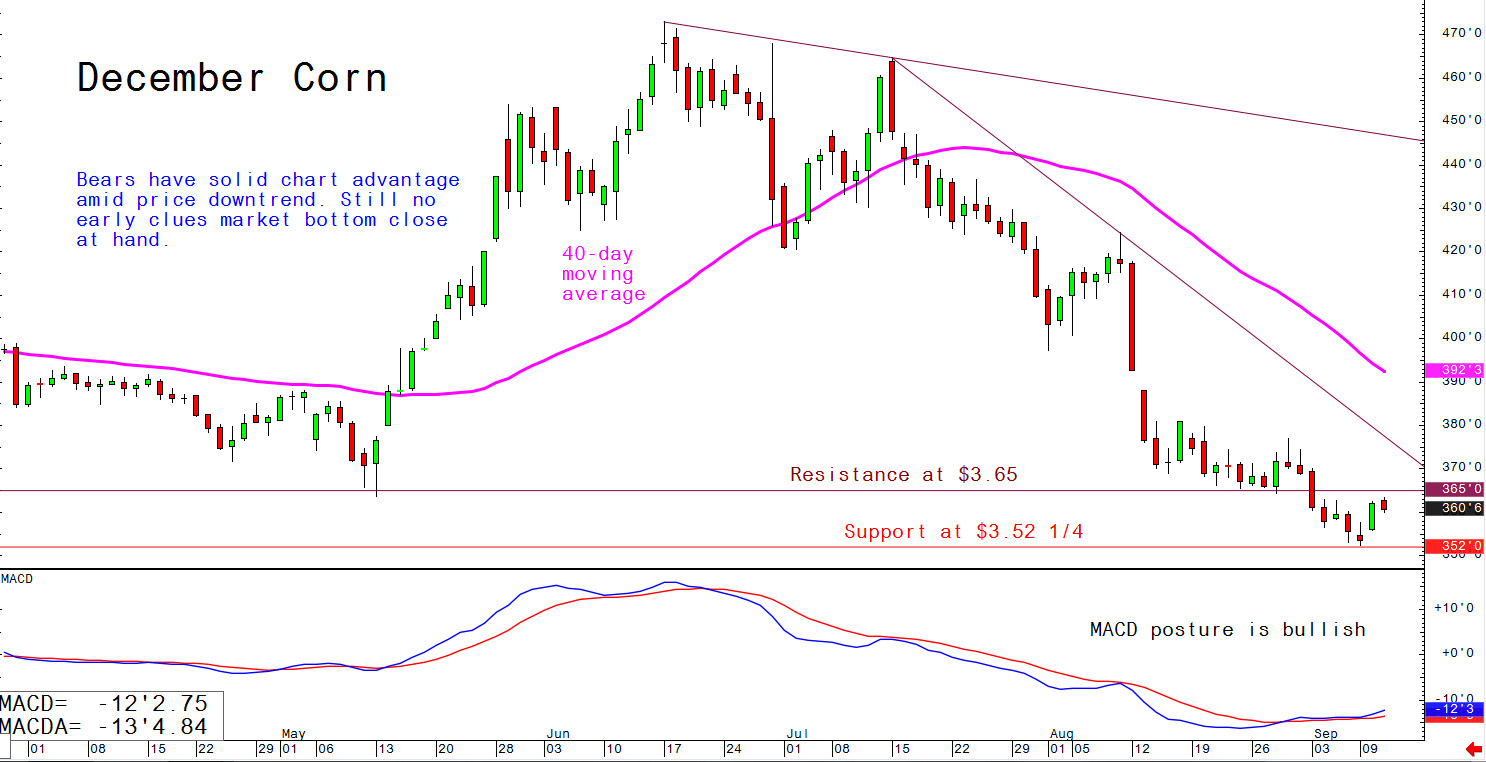 Weather in the US Midwest remains warm, rainy and non-threatening, including no signs of an early hard frost that would kill the still-maturing corn and soybean crops.