North American research targets improved comfort for weaners during transport
Scientists working on behalf of Swine Innovation Porc are striving to improve the comfort of young pigs being moved throughout North America.
As part of research being conducted on behalf of Swine Innovation Porc a multi-institutional team of scientists is working with commercial transporters to identify the effects of short and long duration transport on early weaned piglets.
Speaking to Farmscape, Dr Yolande Seddon, an Assistant Professor in Swine Behavior and Welfare with the Western College of Veterinary Medicine and NSERC Industrial Research Chair in Swine Welfare, says the work will help identify priority areas to be targeted to improve the transportation of weaned pigs.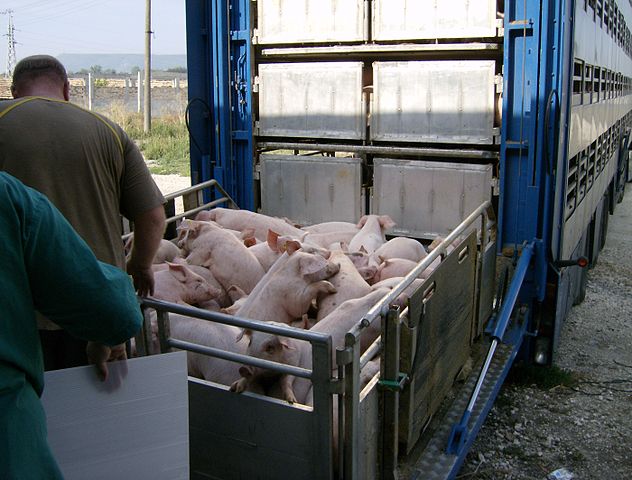 "Why do we transport weaned pigs? Typically it is because we have high health sow barns so piglets are being removed from the sow barns and transferred to growing facilities.
"Essentially, this is where the markets are, where there is more feed supplies, so more efficient production practices essentially.
"Some of them [weaners] are transported across Canada itself, many are also transported across the border into the Midwestern United States.
"They're typically moved in trucks, typically flatbeds but there are some potbellied trailers that are still being used to transport weaner pigs.
"If there are short-haul journeys, it may be just going from a sow barn to nursery unit, then they may be moved by the facility in smaller trailers.
"Essentially this [research] will be able to tell us if there are some concerns with existing practices from which would be an initial area to target to rectify.
"If there are no concerns, I would have no doubt there's probably still areas for improvement. So what are the main risk factors for compromise to pig welfare and dead on arrival and then it provides priority areas to be targeted to improve the transportation of weaned pigs."
Dr Seddon says the work will provide data on which to base legislation that will improve the well being of animals during transport.