Three Indiana women honoured in Women in Agriculture awards
Three Indiana women were honoured for their dedication and contributions to the agriculture industry during Indiana Lt. Gov. Suzanne Crouch's Celebration of Agriculture at the Indiana State Fair.
The recipients were selected by the Purdue Extension Women in Agriculture team. Jason Henderson, senior associate dean of Purdue University's College of Agriculture and director of Purdue Extension, presented the team's awards.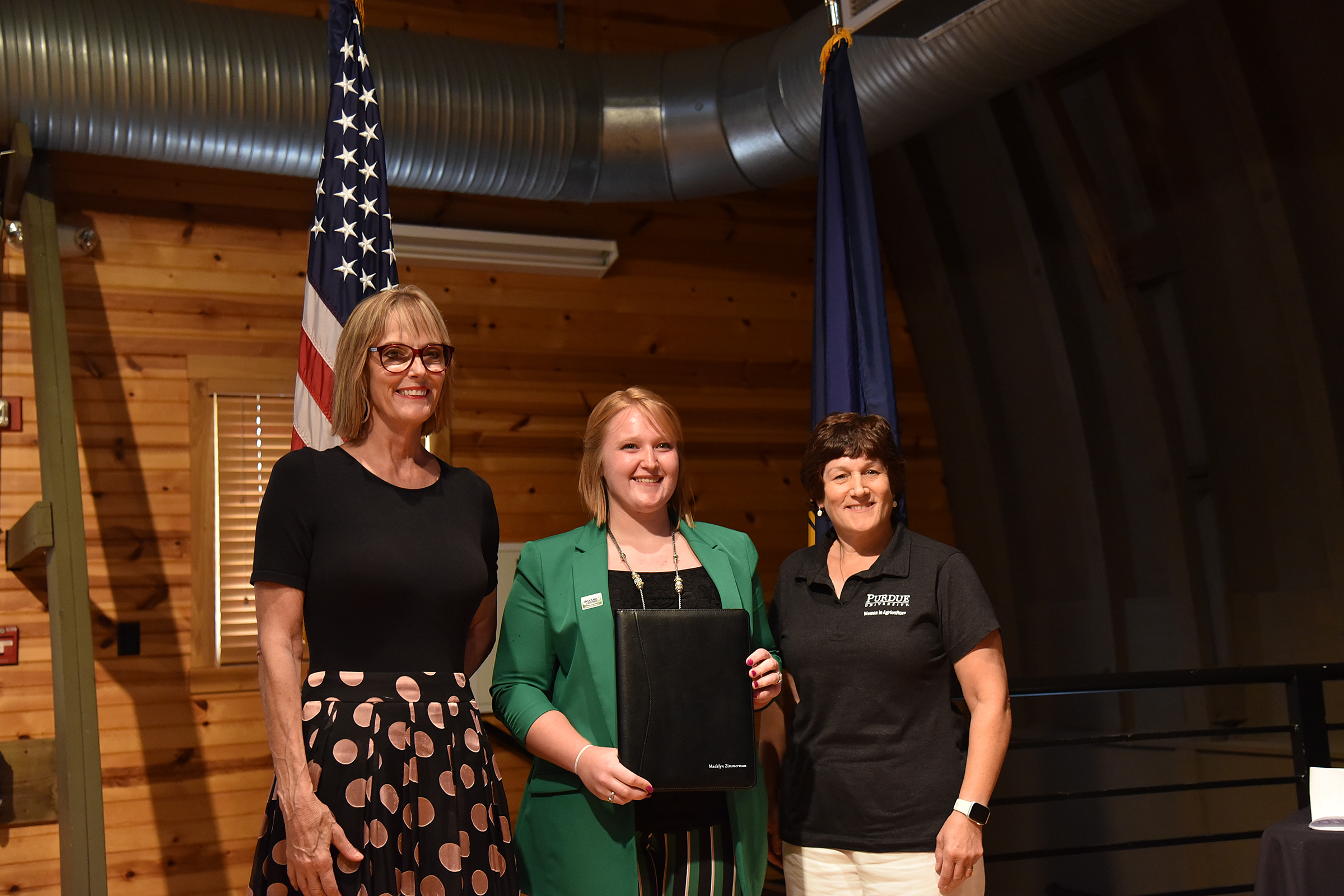 The Emerging Women in Agriculture Leadership award was presented for the first time to recognise the accomplishments of a high school or undergraduate student who made a positive impact on agriculture. Henderson presented the award to Madelyn Zimmerman, a 2019 graduate of Wawasee High School from Milford, Indiana. After completing the Indiana Master Cattleman programme, Zimmerman obtained a grant from the Indiana Department of Agriculture to expand her beef herd's genetics for her own beef cattle business, and she continues to promote her beef products via social media. She is a 10-year Kosciusko County 4-H member and most recently was a section director for Indiana FFA. Zimmerman continues to mentor members of 4-H and FFA, encourage participation in the 4-H Beef project and educate the public about agriculture via social media.
"It's important to recognise women who are positively impacting the agriculture industry in Indiana. Madelyn is a great example of someone who sought out opportunities to improve her own skills and influence the lives of those around her," Henderson said.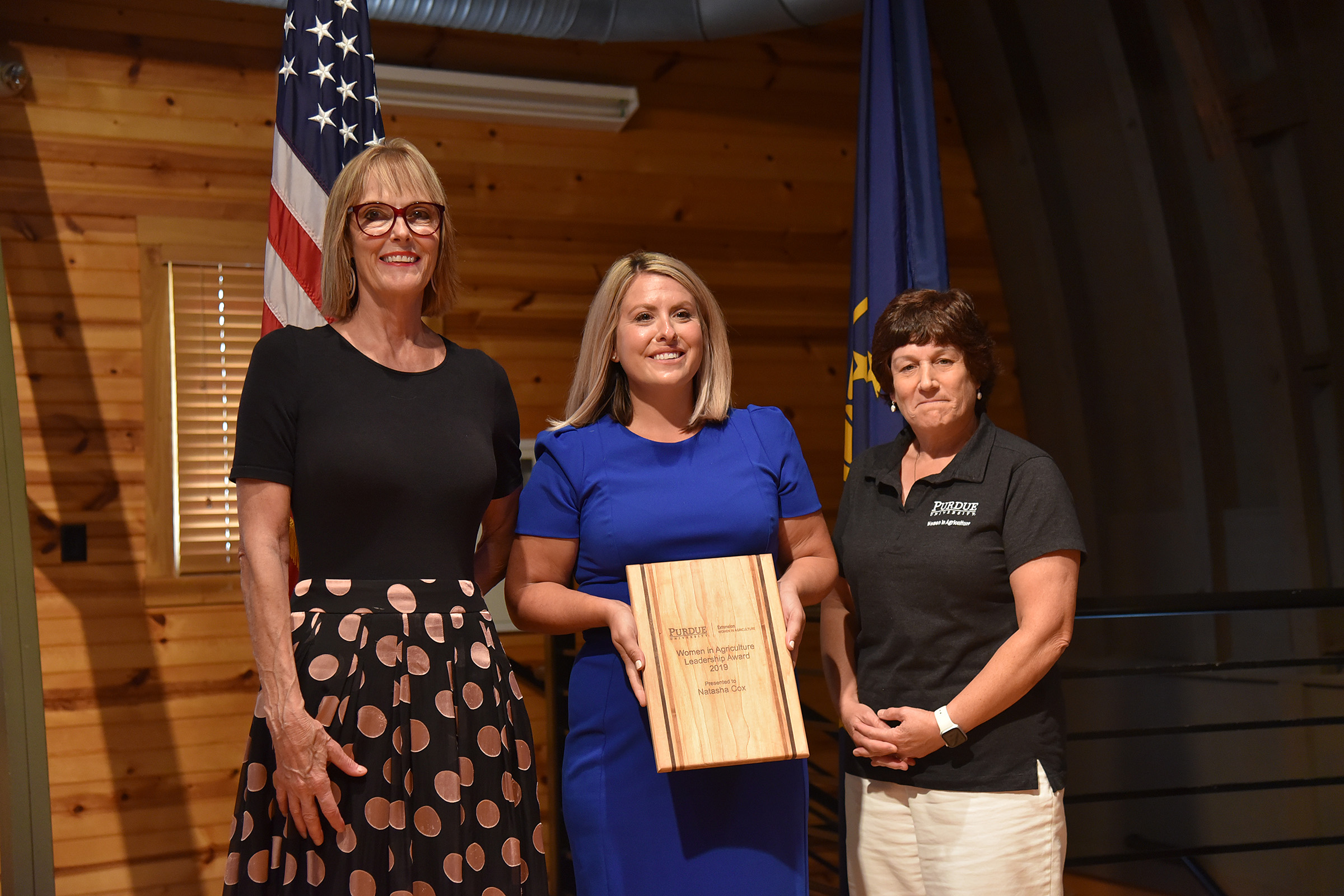 The Purdue Extension Women in Agriculture Leadership Award recognises a woman in an agribusiness or policy-making position who has actively impacted Indiana agriculture. Henderson presented the 2019 award to Natasha Cox, regional vice president of ag lending at Farm Credit Mid-America in Indiana. In addition to her employment at Farm Credit Mid-America, Cox serves on many boards and committees, including the Indiana Corn Marketing Council, Indiana Department of Ag Advisory Board and Indiana Certified Livestock Producers Advisory Board. Cox was involved with the National Corn Growers Risk Management Action Team and lobbying in Washington, DC, resulting in the passage of the 2018 Farm Bill and changes to crop insurance. She also has advocated for the US-Mexico-Canada Agreement on trade.
"Natasha advocates in the best interests of the Indiana agricultural community from lobbying in Washington to her involvement with Annie's Project with Purdue Extension in her local community," Henderson said.
Bec Wicker was honoured with the Purdue Extension Women in Agriculture Achievement award. This award distinguishes women who are directly involved in a home farming operation. Wicker is the crop insurance manager for Beacon Ag Group and is heavily involved in Wicker Farms, which she operates alongside her husband, JD, and their children. A diversified operation, Wicker Farms continues to be involved in the dairy industry through the freshening of dairy heifers and rearing of calves. The family also manages an Angus and Wagyu beef cow-calf herd and harvests a variety of grain crops. Wicker is the farm manager and bookkeeper and has seen the farm through growth of acreage, diversification and the transition from a full-time dairy to a row-crop operation.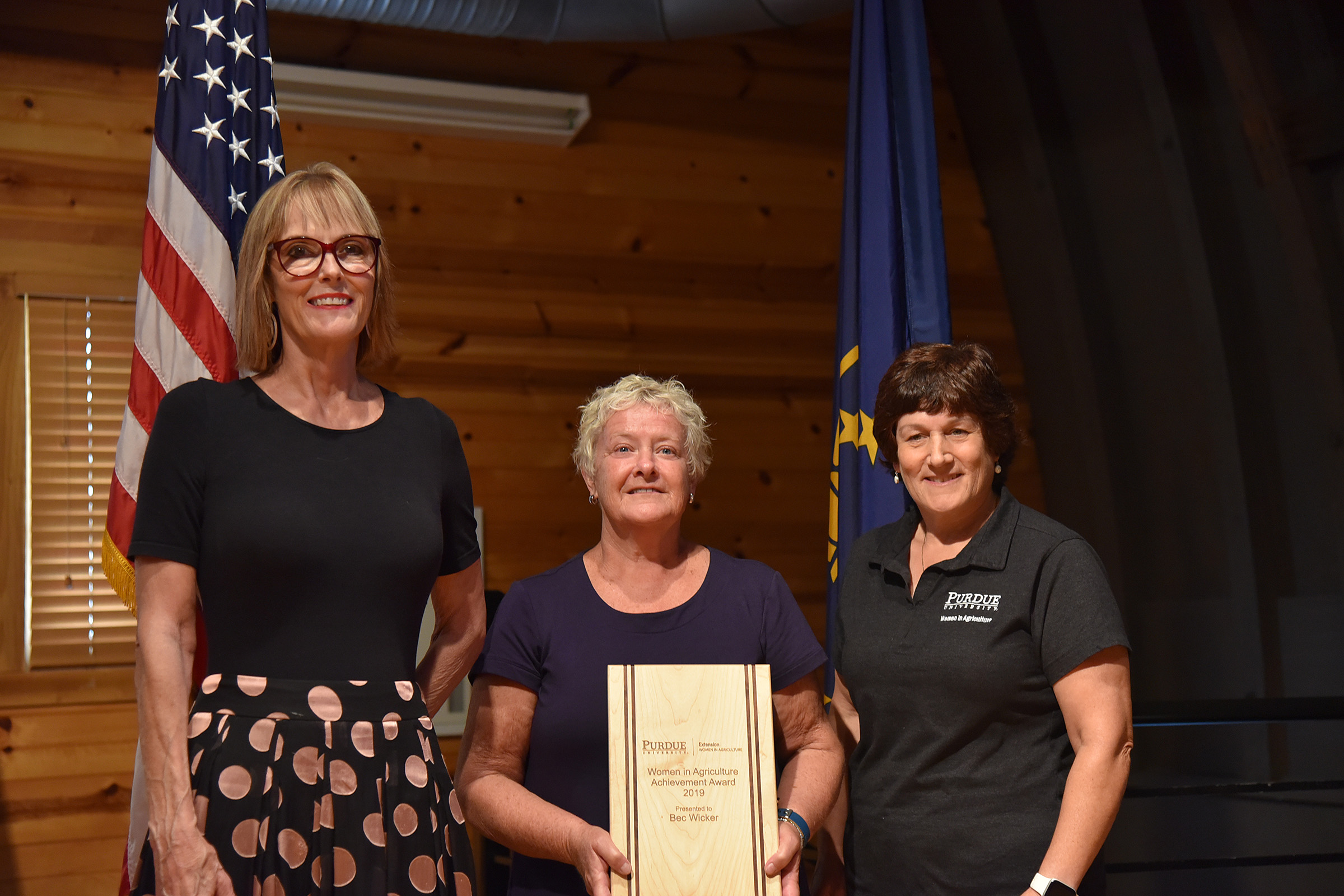 "Wicker serves as a role model of how to be active in the agriculture field, both professionally and personally, locally and abroad. She truly exemplifies a lifelong commitment to agriculture," Henderson said.
Karen Plaut, the Glenn W. Sample Dean of the Purdue College of Agriculture, praised the award winners' dedication and passion for the agriculture industry.
"I believe it is important to celebrate role models who have made a difference for women in our state through their professional and personal activities. These three women are very deserving of the Women in Agriculture recognition," she said.
The Purdue Extension Women in Agriculture awards committee was co-chaired by Lori Bouslog, an Extension educator in Vermillion County, and Kamille Borcherding. The Purdue Extension Women in Agriculture team provides educational opportunities and resources for women in the agriculture industry and coordinates the Midwest Women in Agriculture conference.