Approval granted for shipping of pig trotters from Britain to China
Six sites in Britain have been given official approval to export trotters to China in a new agreement announced.
Exports will be able to commence shortly after the sites – five in England and one in Scotland – were confirmed to meet Chinese requirements.
It will be the first time these sites in Britain, which belong to Cranswick, Karro and Tulip, have exported trotters to China. While trotters have relatively low demand in the UK, they are prized in the Chinese market.
The news comes just days after the government announced beef from the UK will be exported to China for the first time in 20 years.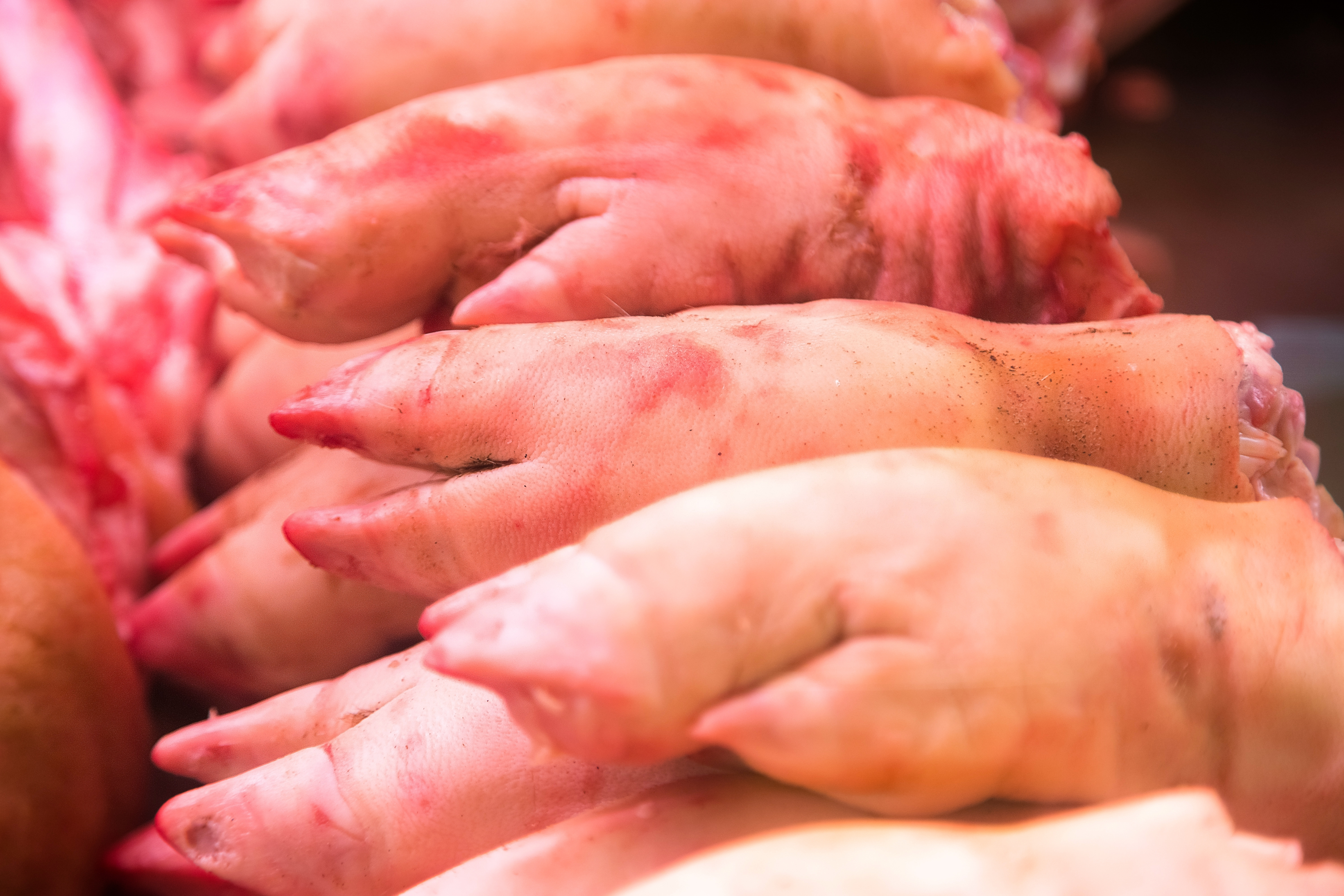 AHDB International Market Development Director Dr Phil Hadley said: "This is fantastic news for both the pork sector and the individual businesses. It is the first time that trotters from these sites will be shipped to China – a hugely important market for our pig meat exports.
"This announcement is the result of hard work and collaboration across industry and government and a testament to the high standards, quality and safety of our country's pork production."

-AHDB International Market Development Director Dr Phil Hadley-
Farming Minister George Eustice said: "Today's announcement is a huge win for the UK pork industry, unlocking access to China's lucrative market for pig trotters.
"We are proud of the work farmers across all parts of the UK do to maintain high animal welfare and safety standards, and the decision made today means that more people across the globe can enjoy British pork.
"As we leave the UK we will continue to strive to maximise trading opportunities for British produce across the world."
A lengthy process of negotiations
Today's announcement follows a lengthy process of negotiations involving the Department for Environment, Food and Rural Affairs (Defra) and the Agriculture and Horticulture Development Board (AHDB) in collaboration with the FSA, UKECP, APHA and the wider industry.
China is the UK's biggest customer of pig meat and is a market which continues to grow in both volume and value. In the year-to-date, around a third of our total pig meat exports was shipped to China – up 58 percent on last year.
So far this year, total pig meat exports are worth £369 milllion – of which the Chinese market is valued at £93 million – a rise of 111 percent compared to the same time last year.
This market access work was part financed from the £2 million fund of AHDB red meat levies ring-fenced for collaborative projects which is managed by Britain's three meat levy bodies: AHDB, HCC and QMS.
The fund is an interim arrangement while a long-term solution is sought on the issue of levies being collected at point of slaughter in England for animals which have been reared in Scotland and Wales.