Genesus Global Market Report: Canada - November, 2019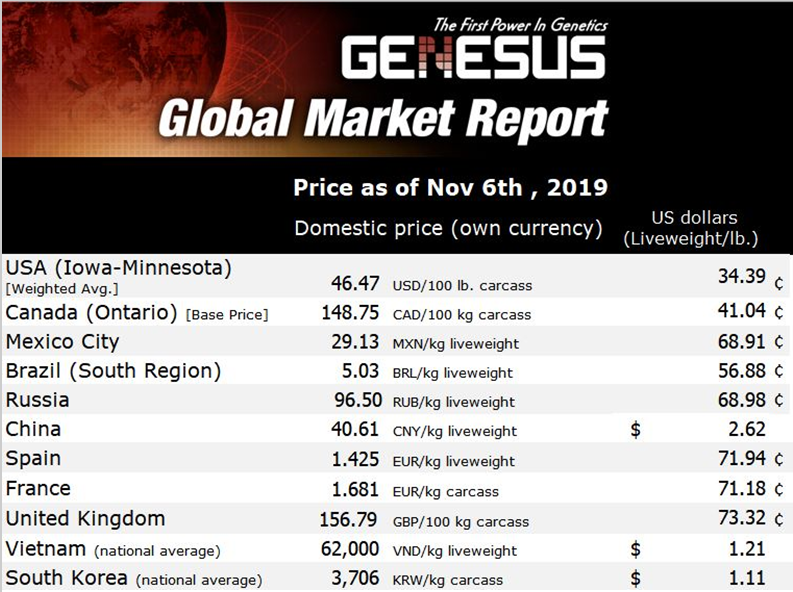 As Ontario moves through a late harvest, due to a late, backward spring we see the bulk of the beans (soys % edibles) off. However, it is doubtful that more than five percent of the corn is harvested. Manitoba got whacked with an early winter storm that is likely to have long term consequences. As one observer pointed out "three quarters of the crop was off, but the last quarter was the high value part." Suffering severe crop damage.
Similarly looking to 2019 hog year it is looking to be average at best. The table below compiled by OMAFRA shows the first six-month average net return at $3.90. Four of the nine months have been significantly negative values with the prospect of the fourth quarter more likely negative than positive.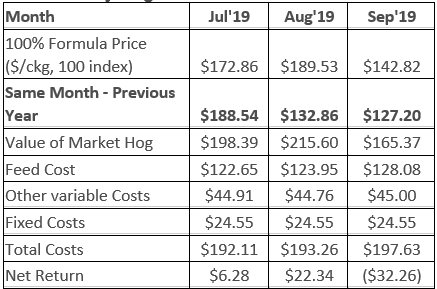 The chart below gives a longer range prospective. 2019 is likely to remain positive on the year keeping the last six years a considerably better run than the drought of the previous eight.
However, far from the promise of China with the run up in prices in April and May. Without that largely speculative run 2019 would look far more like 2018. Red with many participants considering exiting the business.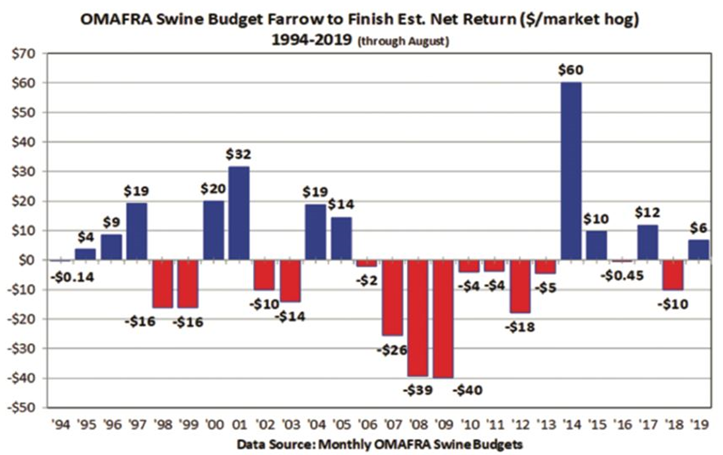 Further the chart below shows a glimmer of hog prices moving out their multi year trading range. But this industry requires a substantive move to renew itself. A new build today requires a mammoth investment, permitting to be charitable is challenging at best and labour is industry wide challenge. Economy wide challenge for that matter.
Therefore, there needs to be prospect of a reasonable return for longer than a minute. Southeast Asia holds that promise but takes more than promises to renew an industry. Time to see some deliverables.