Ghana's pig farmers association makes big strides in 2019
The new Interim Executive of the Pig Farmers' Association has been in office for only three months, but they have already given clear indication of their determination to make a major impact on the industry.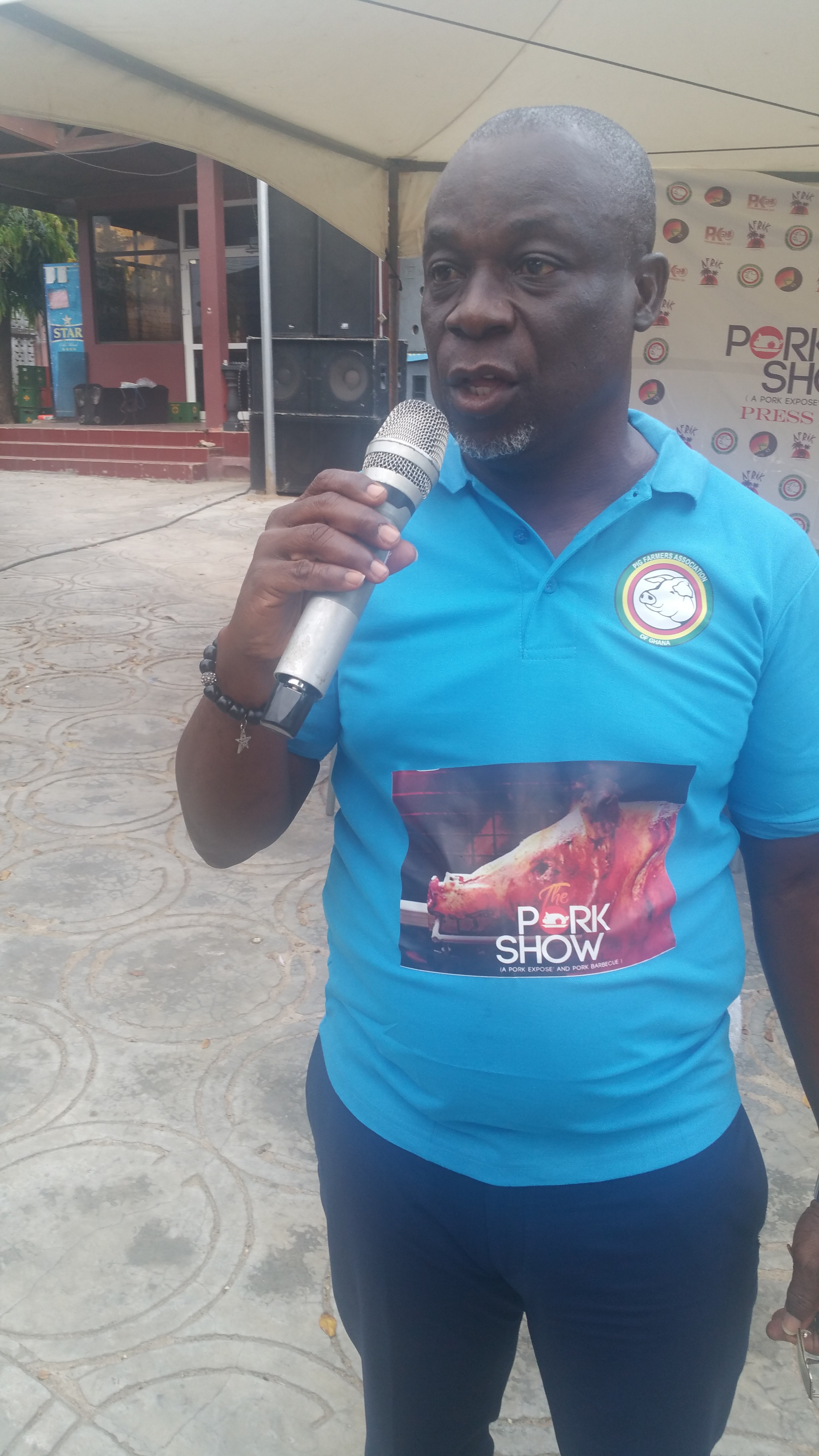 Mr Kwame Appiah Danquah, Interim President, believes that "we have assumed office at just the right time. Farmers are recording decent increases in performance, and government has expressed its readiness to provide policy and practical support. We are mobilising members for a major push forward."
The interim executive was ushered into office soon after the July meeting between the Association and the Animal Production Department of the Ministry of Food and Agriculture. At that meeting, the idea of the Pork Value Chain Platform was agreed upon, to mobilise ideas to give the pork industry a badly needed boost. A major objective of the Platform is to bring together all operators in the value chain in order to facilitate the provision of various services and to enable them enjoy economies of scale. The PFA committed itself to mobilising its members to make them more effective. Mr Danquah says, "previously...individual farmers made their own marketing arrangements, with obvious risks. One of the issues that will engage our attention is the development of an efficient pork market, which will give customers easy access to good quality pork products, and assure farmers of a reliable market. Ghanaians are showing increasing preference for pork. We want to encourage them to enjoy more."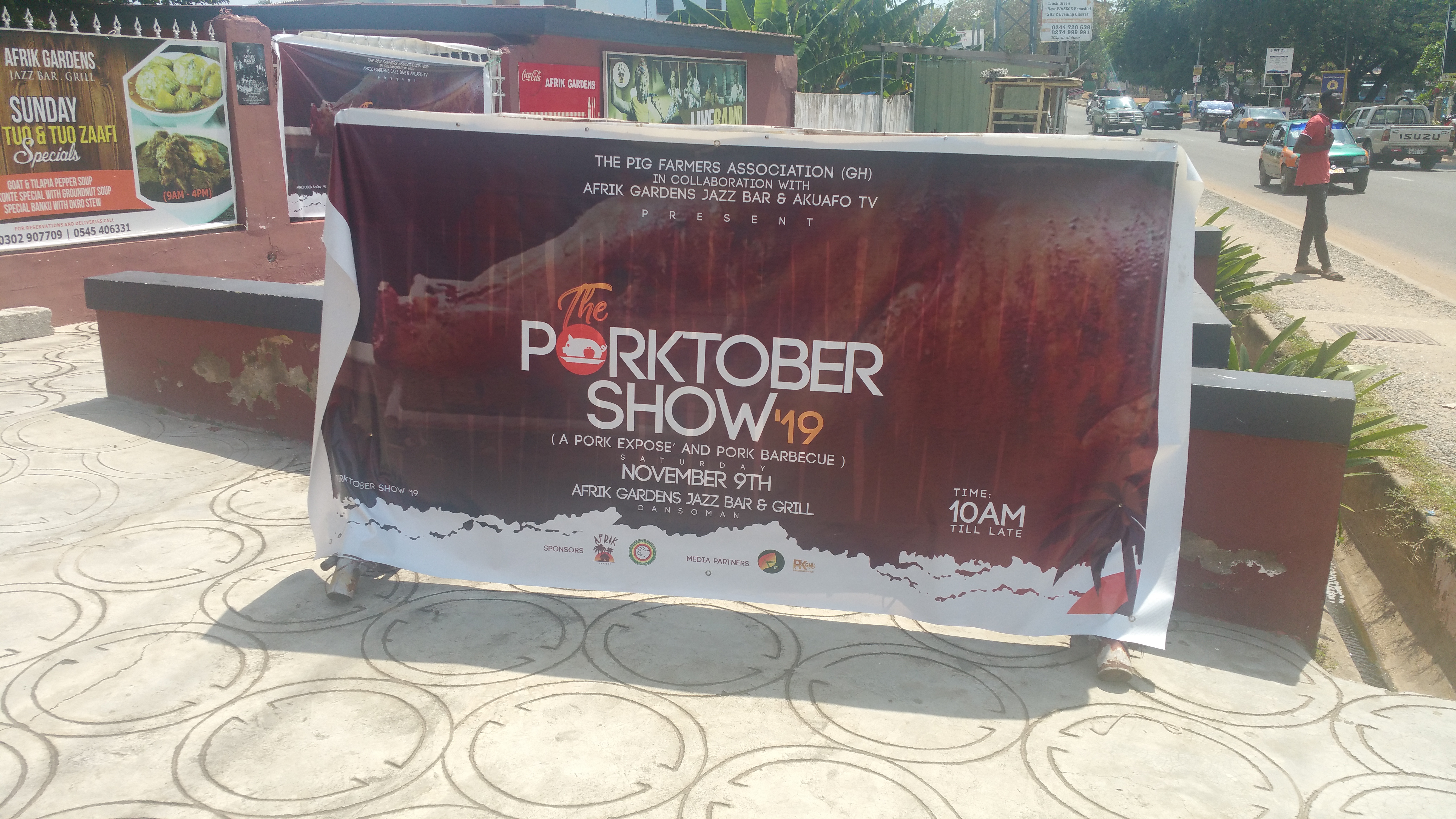 The introduction of the annual pork month, Porktober, reflects the zeal of the new executive. Throughout the last month, the Association brought farmers together in various publicity efforts. This culminated with the Pork Expo and Barbecue on 9 November, at which the public enjoyed free pork products.
Mr Max Hammond, Interim Vice President, said the new executive had major plans aimed at pushing the industry forward.
"This year, we achieved modest success with Porktober, because it is new, and there were time constraints," says Mr Hammond.
"Next year, Porktober will be massive. We are determined to ensure that Ghanaians buy local pork.
"Ghana imports a lot of pork products, but the local industry has capacity to produce, given some encouragement. We appreciate the efforts being made by government, even though we could do with more.
"On our part, we will go all out to make the local industry very efficient and very profitable."
One of the major challenges facing the industry, Mr Danquah says, is the need to raise technical and managerial skills among farmers. Fortunately, he says, "quite a number of young people, most of them with tertiary qualifications, are entering the industry.
"Apart from indicating good prospects for pig farming, this will soon result in better quality products and increased production figures. In the very near future, Ghana will be a major pork producer, and we will be able to save the substantial amounts that are currently spent on importing pork."
Mr Charles Appiah, a member of the interim executive, says that "pork represents a great chance to address the meat production deficit in Ghana. Pork production is about to take a major leap forward.
"So far, the sights of pig farmers and other industry operators has been on producing a few products. But I can tell you that a well organised pork industry can churn out many products.
"As we raise our production levels, we will be looking at other products that can earn money, and create jobs."