Less competition and more cooperation needed to make UK farming futureproof
This week marked the 11th year of the Oxford Real Farming Conference as industry experts took to the podium to discuss the future of food and farming, and how working collaboratively will improve system productivity whilst reducing our impact on the environment.
Focused on improving animal welfare, reducing environmental impact, and making UK farming more resilient to climatic, economic and social pressures, the conference brings together thought leaders and innovators from across the country to impart knowledge and inspire all generations to step away from conventional practices.
Founder of the conference, Colin Tudge, spoke in his opening plenary of the need to be "less competitive and more cooperative" in our approach to achieve efficient, sustainable and low-impact production.
"You're not on your own," Tudge declared, "there is a big movement of well-informed people moving in the direction we need."

The threefold task of framing the necessary theory, demonstrating alternatives to the status quo, and ensuring we have what we really need to achieve "net zero" and "low-antibiotic" status can feel overwhelming but there is a huge movement to achieve this as soon as possible.
Tudge said that merely tweaking what we currently do is not enough – it will take much more.
"However, we need to appreciate that to try and change things in the radical ways that are required is unrealistic," he added.
Speaking in a seminar addressing the national food strategy for the UK, DEFRA's Henry Dimbleby spoke passionately about how beautifully interconnected and hugely complex our food systems are but how those systems are causing harm to both people and planet.
"The harm we're causing is an unintended consequence of solutions put into place in the past," he said. But, he explained, it's up to us to react to what we're seeing and make positive changes for our future and that of the next generation.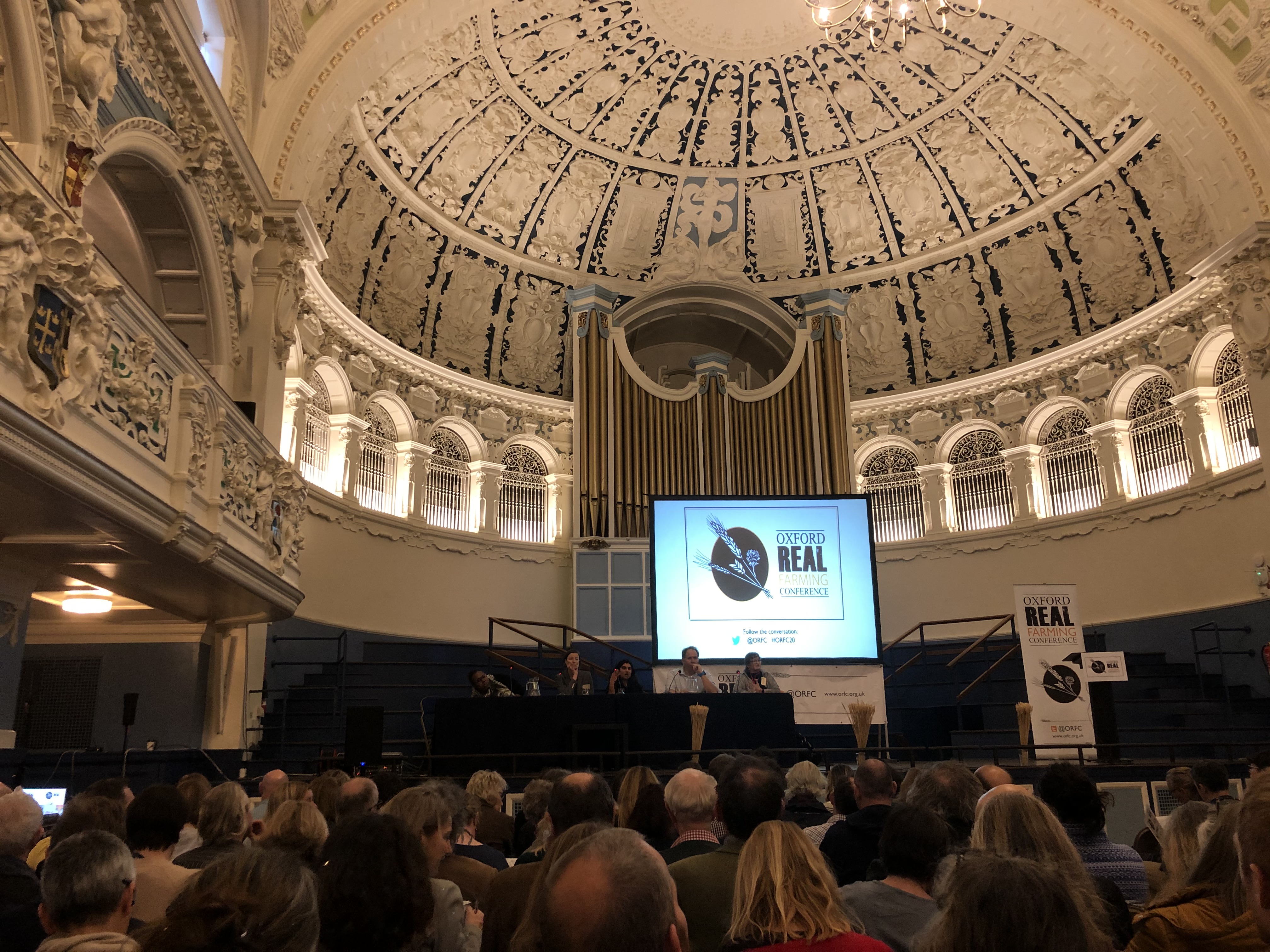 Learning from our peers
Though the food and farming industry in 2020 is facing similar challenges to those experienced 11 years ago, the urgency to deal with those challenges has heightened, and this was reflected in this year's programme.
Scientists took us on a deep dive into alternative feed components that can have unexpected benefits in suppressing gut parasites and improving mineral uptake; DEFRA experts explored how we measure productivity on farms and how the UK compares to other nations; organic farmers talked us through each step they took to achieve low-antibiotic status; and an established panel discussed the meaning of net zero carbon farming and practical ways to achieve this.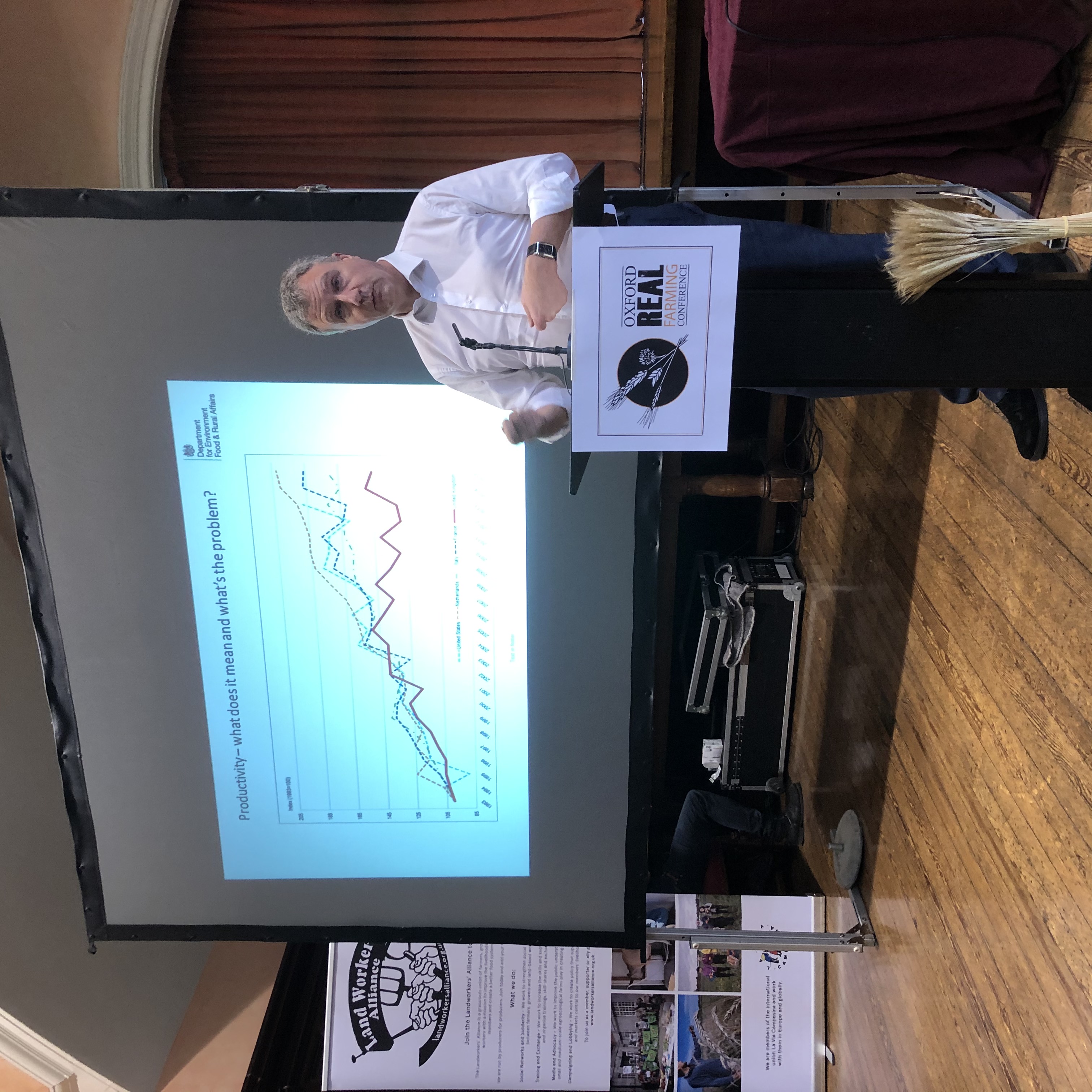 The future of food and farming globally
It goes without saying that there is plenty of work to be done to build the alternative farming world that we need in the UK, but, as one speaker pointed out: "There is no point in achieving net zero carbon or high welfare production in this country just to offset that by importing products from high-carbon and low-welfare systems in other countries."
It is our responsibility to focus on being proactive, not reactive, in our approach to tackling major challenges and lead from the front. In the words of The Real Farming Trust's Colin Tudge and Ruth West:
"There are solutions out there and good people the world over are showing that they work. But they won't work if we remain within the confines of the status quo."