Expanding organic and niche pork production in the United States
The Iowa Organic Association (IOA) will host the Second Annual Midwest Organic Pork Conference (MOPC) in Dubuque, Iowa on 13-14 March, 2020.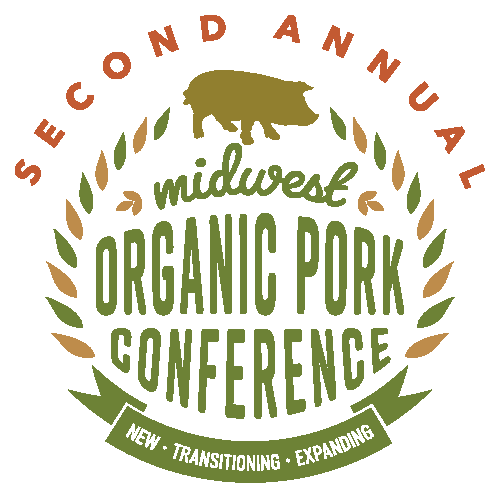 Building on the success of its inaugural year in 2019, this conference is the only one in the United States dedicated to presenting the best resources and information available to help expand opportunities for organic and niche pork production and distribution. More information is available at MidwestOrganicPorkConference.org.
Conference topics include Herd Health with a focus on biosecurity, organic processing, feed and nutrition, soil health, transitioning to organic, genetics and breeding, marketing and economics.
"The MOPC provides a venue to bring together a diverse group of expert organic and niche hog farmers, organic researchers, industry experts and others who share available research, best production practices and technical assistance for organic hog production with apprentice, transitioning and organic farmers from across the Midwest," says Rosalyn Lehman, Iowa Organic Association executive director. "This conference will further motivate interest in developing new research networks to support an expanding organic hog industry."
This unique conference begins on Friday 13 March with two workshops; one on establishing a profitable production flow and the other on becoming an organic processor.
"Our Organic processing workshop will help us address an unmet need," said Lehman. "We hear from our producers all the time on the need for more processors in general and definitely for more to meet the growing demand from organic producers. This workshop will not only discuss how to become organic certified as a processor but also provide valuable tips to producers on how to work with their processors."
Multiple breakout and keynote sessions will be available on Friday afternoon and Saturday covering such topics as parasite pasture management, biosecurity, natural treatments, the latest research on feeding small grains, farrow-to-finish systems, organic certification, marketing and more.
Why the need?
MOPC is a response to an unmet, rising market demand for locally produced organic pork. Currently there is a lack of both US agricultural research on organic hog production and a limited number of swine veterinarians and professionals knowledgeable about the health and nutritional needs of organic hogs.
The Midwest Organic Pork Conference will be held at the Hotel Julien in Dubuque, Iowa on Friday 13 March and Saturday 14 March 2020. To register and for more information, visit, MidwestOrganicPorkConference.org.