Injection syringes – vial and tube feeding
The Swiss made Socorex® self-refilling syringes with spring-loaded plunger and three-way valve system are designed for serial precision swine injections. They are perfectly adapted for injecting aqueous, oily, viscous or heavy iron solutions as well as a variety of suspensions.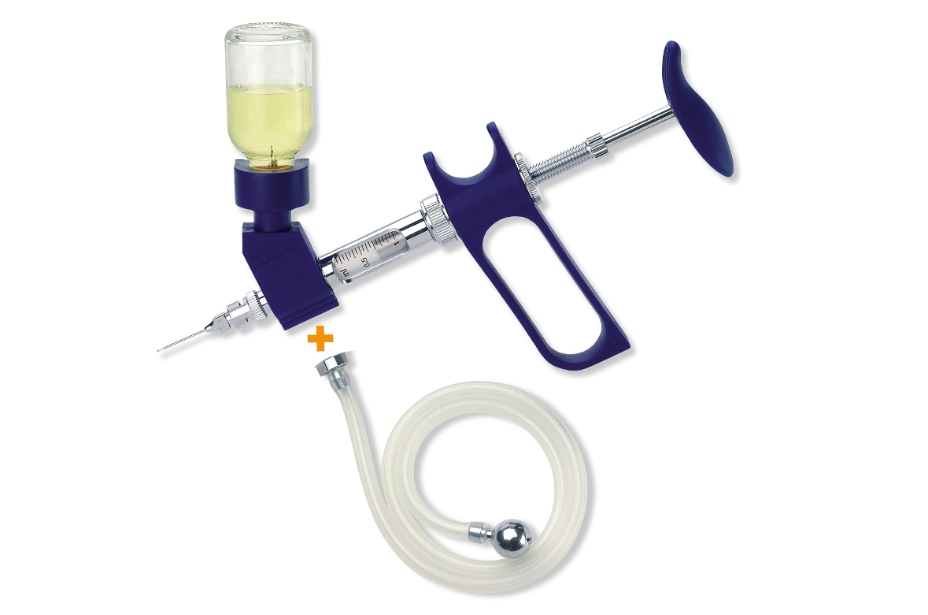 Superior quality materials, simple conception, perfect hand comfort, ease of use and reliable field work are among characteristics appreciated by professionals for years.
Each syringe may be converted from feed tubing to vial holder and vice versa, according to your specific application and requirements. The simple assembly procedure requires no tool and is reversible at any time. Whatever the configuration, the syringes remain autoclavable fully assembled.
Check following accessories enabling maximal work flexibility:
A colour leaflet provides complete details on the Socorex®. Find further information about our product range on www.socorex.com.