Developing the next generation of pig industry members
Attracting new entrants and inspiring the younger generation to pursue a career in the pig industry is key if the industry is to remain successful.
The Pig Industry Scholarship is a route for doing just that. Developed by AHDB and Harper Adams University and now in its eighth year, the programme has seen 29 students spend their placement year within the pig industry, with many finding employment with their placement companies after graduation.
Hugh Crabtree, chairman of the NPA Allied Industry Group, said: "The programme came about because the UK pig industry recognised the need to get on and do something about recruiting new talent into the sector and enthusing more young people about the huge range of opportunities offered within the industry."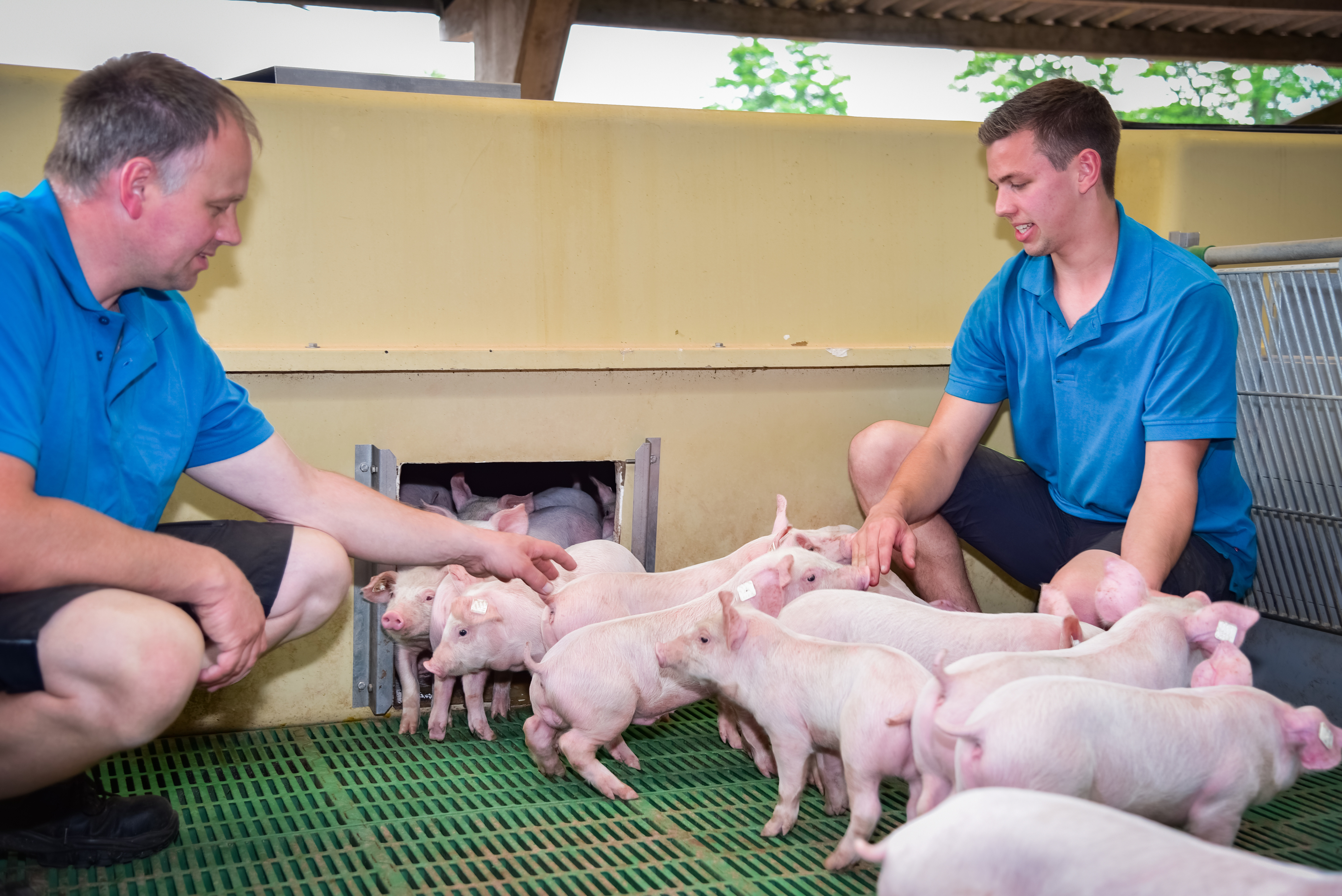 For students, the scholarship provides a clear route into the pig industry and showcases the dynamic nature and variety of roles available throughout the supply chain. For businesses, it offers first access to a huge pool of talent and an opportunity to appraise students during, what is effectively, a year-long interview. It means relationships can form between students and businesses early in their studies, leading to a continued interest and desire to remain in the industry.
Mr Crabtree continued: "This programme now operates successfully and has delivered some first-rate people into the sector who are already making important contributions to the future of the industry. What we now need to do is to grow the number of companies offering scholarships by helping them appreciate what a good value recruitment tool the programme actually is.
"Whether it's pig production, veterinary science, food processing and manufacturing, genetic science, new product development, nutrition, pharmaceuticals, transport and logistics, or engineering in all its forms – the list just goes on."
The scholarship is open to second year BSc students and first year foundation students at Harper Adams University. Successful students, who are selected after interview, receive a minimum 12-month paid placement with the company, plus a £4,500 bursary, which goes towards tuition fees.
If the Pig Industry Scholarship appeals and you want to help develop future talent, now is the time to get involved. AHDB is coordinating the recruitment of sponsoring businesses, and the window for expressing an interest is open until the end of August 2020.
If you'd like to know more, register for AHDB's webinar on 26 June, when they will be providing a rounded view of what the programme entails for interested businesses and highlighting how the scheme benefits both the company hosting a student and the pig industry overall.
Alternatively, get in touch with Emily Boyce, AHDB Knowledge Exchange Officer: emily.boyce@ahdb.org.uk or 07776 594790 or visit the AHDB website.