Genesus Global Market Report: France, August 2020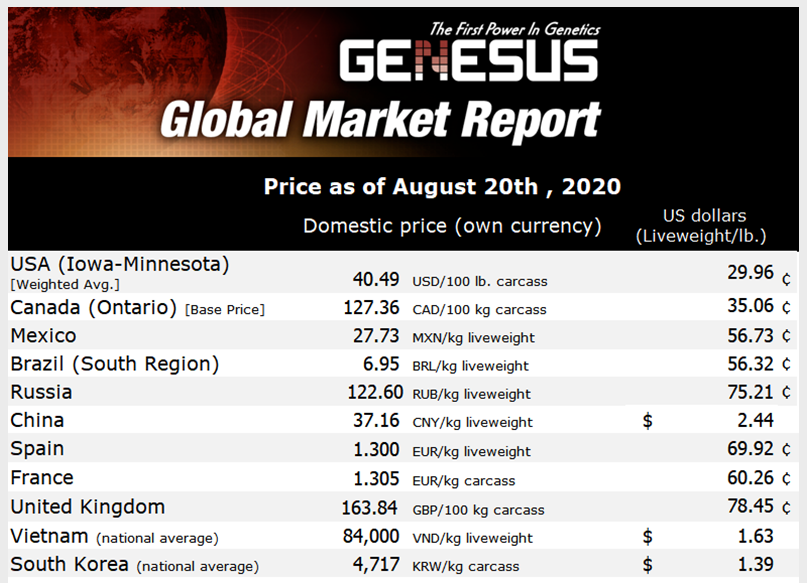 Hog market in July
In the first two weeks of July, the hog market price has recorded a decrease of 5.3 cents per kg because of the strong turbulences that have shaken the northern European markets. The price then stabilized at 1.293 € per kg carcass during the last 3 weeks of July, for an average price in July of 1,306 €, a decrease of 15.7 % compared to July 2019.
The shutdown during one month of the German packing plant of the Tönnies group in Rheda has had serious consequences for all European markets, but particularly in the north of the EU.
The annual trend remains positive with an average price of 1.442 € since January 2020 compared to 1.363 € for the first 7 months of 2019 (+5.8%). By comparison, slaughter activity in the Western Uniporc Zone (main slaughter zone in France) for July 2020 is higher than in July 2019 and average weights at the end of July were 1.7 kg higher than their 2019 equivalents.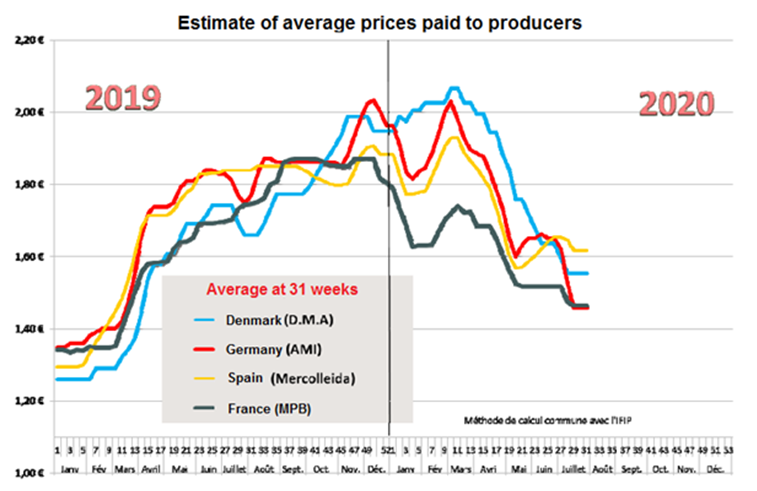 The market seems to improve in August
The supply/demand ratio seems to be reversing in favour of production lately, as anticipated during the market session of Thursday, August 13th. Demand for pork is confirmed while the supply is not excessive. In the last market session on August 17th, the auction price rose rapidly during the sale and reached 1.305 €/ kg carcass.