CME update: hog futures close narrowly mixed as feed prices soar
US lean hog futures inched up on 30 December, but surging corn prices are signalling increased feed costs, pressuring future contracts.
Reuters reports that livestock traders are monitoring corn prices as the benchmark Chicago Board of Trade corn futures market hit a six-and-a-half-year high at $4.76 a bushel after Argentina, the world's third-largest corn supplier, moved to restrict exports of grain.
Higher feed costs cut into farmers' profit margins, making livestock futures less attractive.
Some brokers expect meat packers to bid more aggressively for cattle and hogs this week as they resume full operations after interruptions for last week's Christmas holiday and New Year's Day on Friday.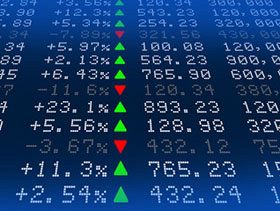 "We've had two short kill weeks. Next week, the packer is gearing up for a full week. That's supportive for the cash markets," said Don Roose of US Commodities.
Winter storms expected in the southern Plains Thursday and Friday could slow the movement of livestock but traders appeared to have factored that risk into the market already.
CME February lean hogs settled up 0.400 cent at 67.600 cents per pound while the April contract ended unchanged at 71.075 cents and the June contract declined.
The pork carcass cut-out value edged up 29 cents on Wednesday to $72.65 per cwt, according to the USDA.
Traders will monitor sales of US pork and beef to China when the USDA releases its next weekly export sales report on Thursday, covering the week to 24 December.