Few pig farmers are fully aware of the cost implications of poor health and safety systems or of the benefits that can be associated with good management.
Agriculture is a dangerous industry. In many countries it ranks second only to the construction industry for the highest numbers of deaths, accidents and working days lost each year. In the UK and the USA it is top of the list.
The figures that are officially reported are only the tip of the iceberg.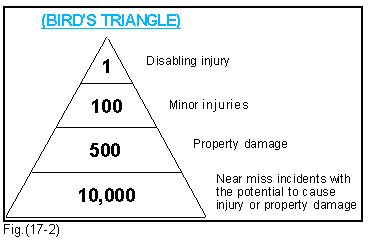 In addition to the suffering caused to the individuals and their families, accidents can seriously harm a business. In addition to the insured costs there can be a number of hidden, uninsured costs which include:
Plant and building damage.
Tool and equipment damage.
Legal costs.
Spending on emergency supplies.
Loss of expertise / experience.
Pig disease problems due to loss of management expertise.
Pig production problems due to loss of management expertise.
Overtime and temporary labour requirements.
Investigation time.
Supervisor's time.
Clerical paperwork.
Fines.
The investment needed to generate extra profits to cover accidental losses could be much greater than the investment needed to reduce those losses. The principles of loss control should therefore be applied to health and safety, just as they are to other aspects of business.
In addition to controlling the losses described, an effective management system can also result in:-
Lower insurance premiums.
Proof of due diligence, reducing the likelihood of civil claims.
Higher efficiency / productivity / less pig disease.
Higher staff health, morale and motivation.
Better utilisation of plant and equipment.
Better legislative compliance.
Better cost control.
A better image for your organisation.
Many insurance companies now offer reduced premiums to businesses that can demonstrate a positive commitment to health and safety.
Further reductions in premiums may be achieved in one of three ways:
By individual pig producers demonstrating a reduction in their accident rates and the number of successful claims against them.
By groups of pig producers or organisations with several farms implementing the same management system so that combined accident and claim statistics could be used.
By individual pig producers adopting and implementing a well recognised management system that was already being used by a number of other businesses, whose combined accident and claim statistics already showed significant, measurable results.