Anpario's Feed Additive Orego-Stim shown to improve sow and progeny growth performance in absence of zinc oxide
A new commercial pig farm study demonstrates that Orego-Stim supports sow lactation performance and improves weaning weights.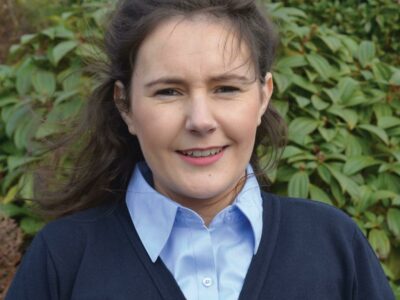 A study recently conducted with a renowned Irish feed integrator on a commercial pig farm has demonstrated that Orego-Stim from Anpario supported sow lactation performance and substantially improved piglet weaning weights in comparison to those achieved by piglets fed a control diet containing zinc oxide.

Zinc is routinely used to control post-weaning scours but has been linked to environmental pollution and antibiotic resistance in some bacteria, such as MRSA (Yazdankhah et al., 2014). Therefore, the European Commission has banned pharmacological levels of zinc (>150ppm) in piglet diets by June 2022.
Supporting sow lactation performance helps to provide better nutrition for the young piglet. The suckling period is a critical time in the piglet's life for the acquisition of a healthy gut microbiota. This is necessary for the development of digestive function, gut barrier protection and immune development resulting in more robust piglets at weaning and at the end of the nursery period which would reduce reliance on zinc oxide.
In the study, sows receiving a daily top dress of Orego-Stim to diets maintained a similar body condition score to control sows but lost approximately 10kg less body weight over the lactation period.
The Orego-Stim group of piglets had an improved average daily weight gain from birth to weaning compared to piglets on control diets by 0.49kg. In addition, piglets from Orego-Stim fed sows had a lower incidence of mortality pre-weaning due to starvation or scour.
Piglets also demonstrated a greater body weight by the end of the nursery period, with improvements of over half a kilogram compared to piglets fed diets containing zinc oxide.
'We never thought we would see such improvements in performance in the absence of zinc oxide and we were blown away by the results!' said Susan Dudley, Kiernan Millings' Research and Development Nutritionist.
The antimicrobial properties of natural OEO are well-researched and therefore it was hoped that pigs from Orego-Stim supplemented groups would perform similarly to pigs fed zinc oxide. Based on information from The National Animal Disease and Information Service (NADIS), the greater weaning weights seen in the trial would reduce days to slaughter by approximately 5 days. Therefore, not only can Orego-Stim provide a natural supplement for gut health for pig producers, but it could also generate a profitable return on their investment in the absence of zinc oxide.