Pig outlook: hog market remains strong amid solid demand
China begins to release information on ASF outbreaks and Europe permits more boar hunting to curb the disease.
The pig traders' perspective
Hog traders are encouraged by continued cash hog market strength in the US. The CME lean hog index has marched higher since the start of the year, with strength in the product market also helping to push the index higher. The cut-out value has extended gains even farther above the $100.00 per cwt threshold. Packers continue to enjoy profitable margins around $12 a head.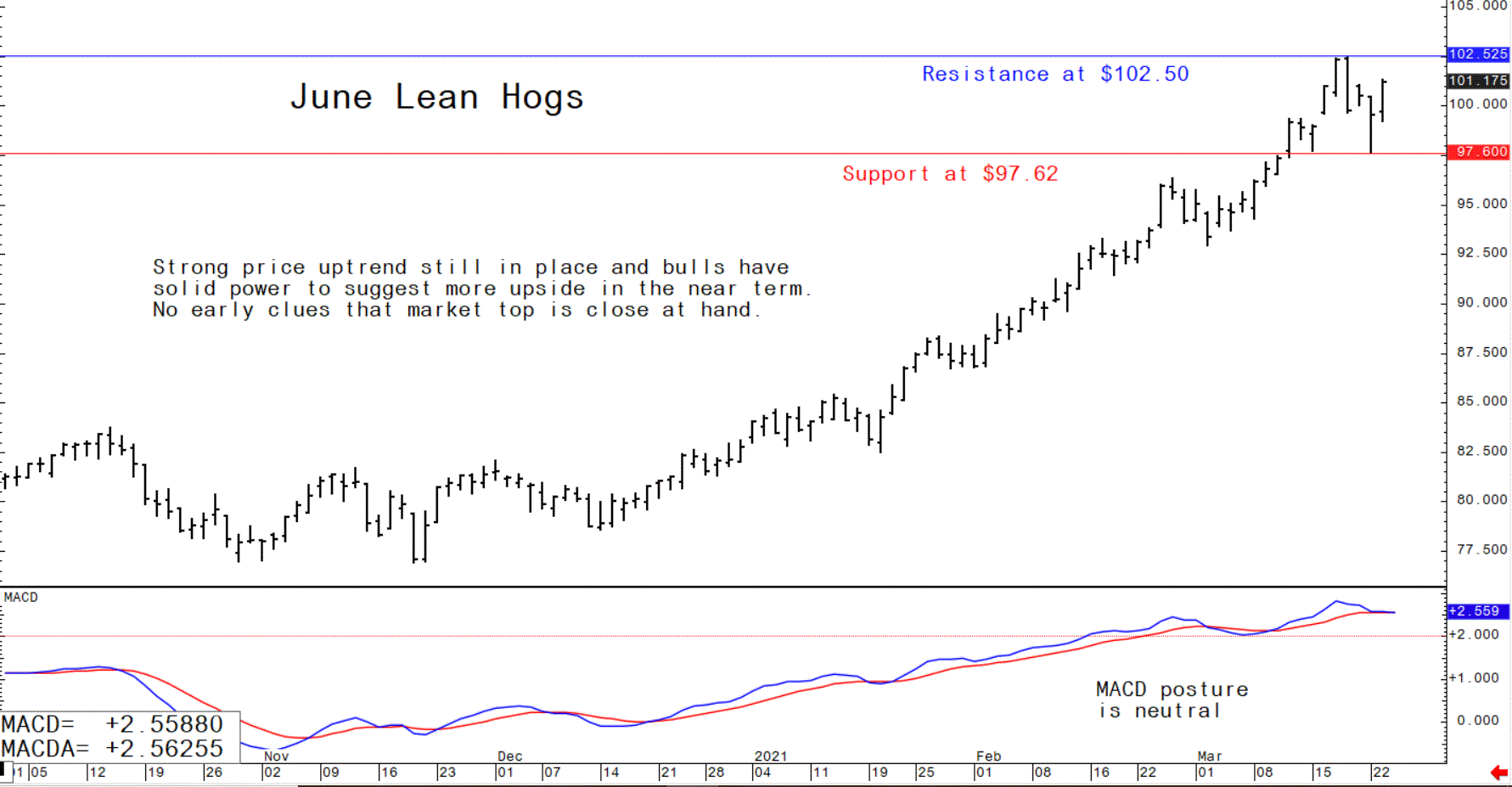 Attention will be split between Thursday's weekly Export Sales Report and USDA's Quarterly Hogs & Pigs Report. The latter is expected to show the 1 March hog herd near in line with year-ago, with the number of hogs kept for breeding down 1.3% from year-ago and the December to February pig crop up 0.7%. The combination of processing disruptions last spring, Covid-19 lockdowns and China's voracious pork appetite has injected a lot of uncertainty into the industry
The next week's likely high-low price trading ranges
June lean hog futures--$97.62 to $102.50 and with a sideways-higher bias
May soybean meal futures--$390.00 to $410.00, and with a sideways bias
May corn futures--$5.40 to $5.60, and a sideways bias
Pig industry news from Asia
China reports new outbreak of African swine fever in Xinjiang region
The farm involved had 466 pigs, 280 which had died due to the virus. The remainder will be culled. After a multi-month hiatus, China has reported a handful of new ASF cases this year. Industry reports signal new strains of the virus are causing more trouble for China's herd rebuilding efforts than the country has let on.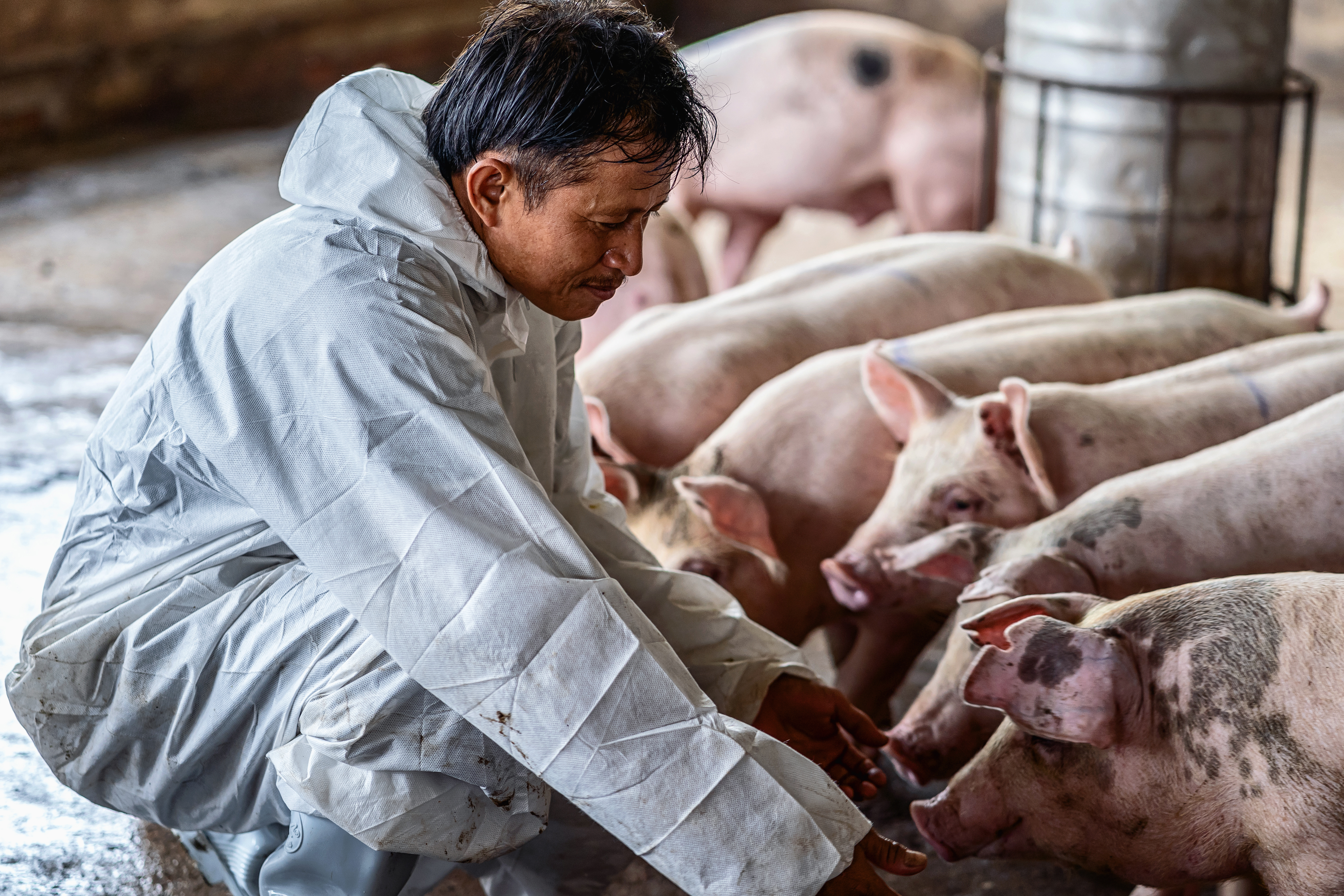 Chinese pork prices still falling
Chinese pork prices dropped an average of 1.1% to 34.44 yuan ($5.30) per kilogram from 15 March to 19 March, according to a pork price index that tracks 16 provincial-level regions that's monitored by the country's ag ministry. Pork prices are down 27.5% from year-ago levels, according to the index.
China cracking down on use of banned leanness enhancer in livestock
China's ag ministry says it will embark on a three-month drive to crack down on the use of clenbuterol, a banned leanness-enhancing agent, in cattle and sheep. The ministry is also encouraging local authorities to monitor its possible use in pigs. The ag ministry also issued a separate statement indicating it would work with other departments to organize investigations and "severely" punish all kinds of illegal activities involving the use of leanness enhancers.
Efforts to combat ASF in Europe
German, Polish and Czech governments to intensify wild boar hunting to help thwart ASF
The governments of Germany, Poland and the Czech Republic have agreed to allow more hunting to combat African swine fever (ASF) in their wild boar population. A fence has also been built along the Polish border to prevent their spread, but more protection is needed "to eradicate this animal disease as fast as possible," said German Agriculture Minister Julia Kloeckner.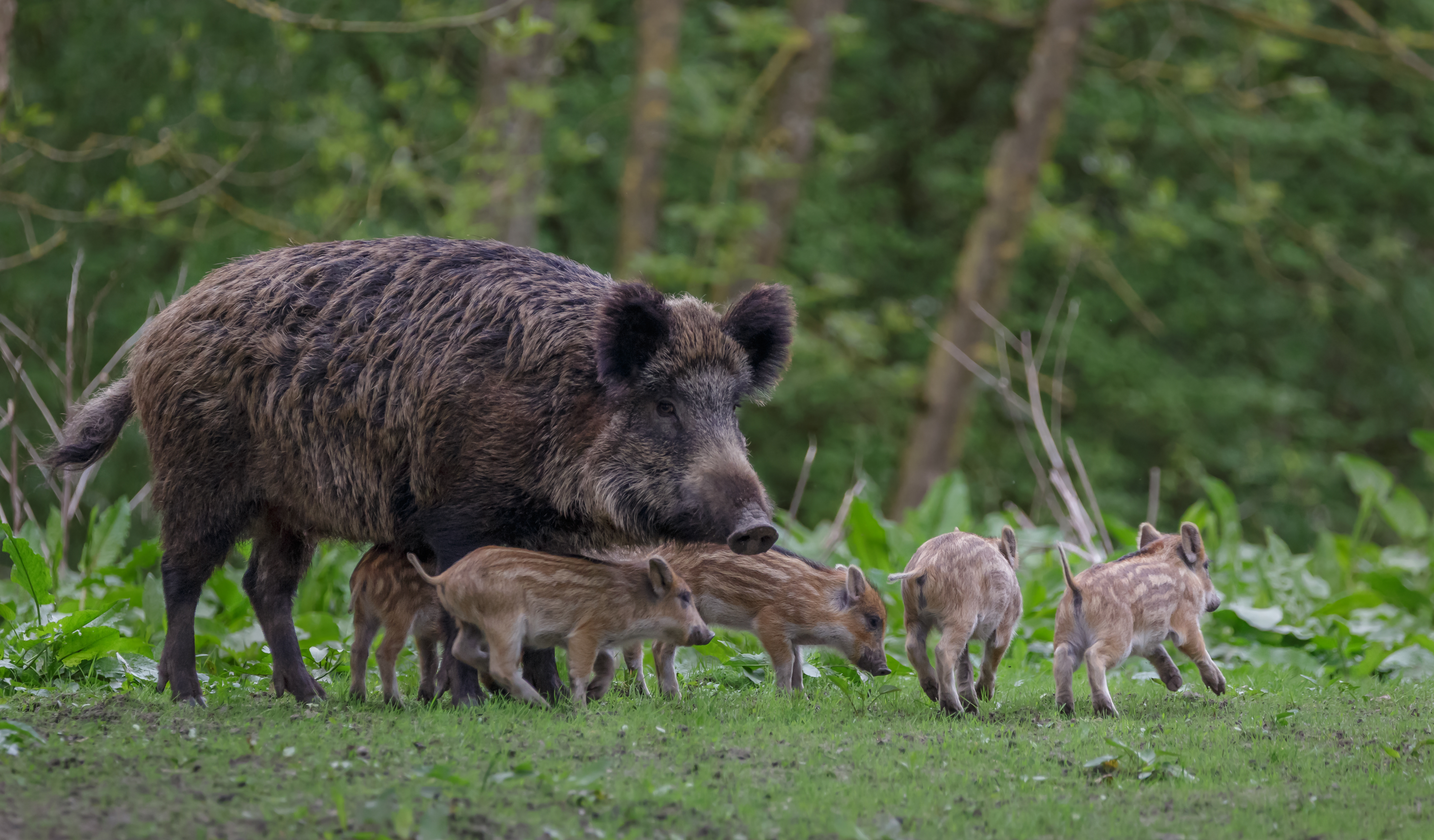 Germany has confirmed 845 ASF cases in wild boar near the border with Poland but so far it has been able to keep the disease out of its hog farms.
Latest USDA analysis
Annual livestock report for Mexico
Mexico's pig crop for 2021 stands at 20.8 million head. Mexico's swine producers continue to vertically integrate production chains, invest in technology, and implement biosafety measures to reduce swine mortality at farms. The domestic swine industry continues to grow to meet export demand and satisfy retail consumers' demand for pork, as shrinking incomes make beef more unaffordable.
The country's pork supply remains stable and the product retains its high quality. Mexico's 2021 pork exports are forecast at 360,000 metric tonnes (MT) carcass weight equivalent (CWE), an increase of 5%, on global demand that continues to be elevated. Skyrocketing exports to China along with growing exports to Japan and South Korea motivated pork processing facilities to expanded export capacity in 2020.
Read Jim Wyckoff's analysis of the global cattle industry on The Cattle Site.