Pig outlook: Lean hog futures bulls work to stabilizes prices
Hog futures have been helped by strength in the cattle futures market and a rise in wholesale US pork prices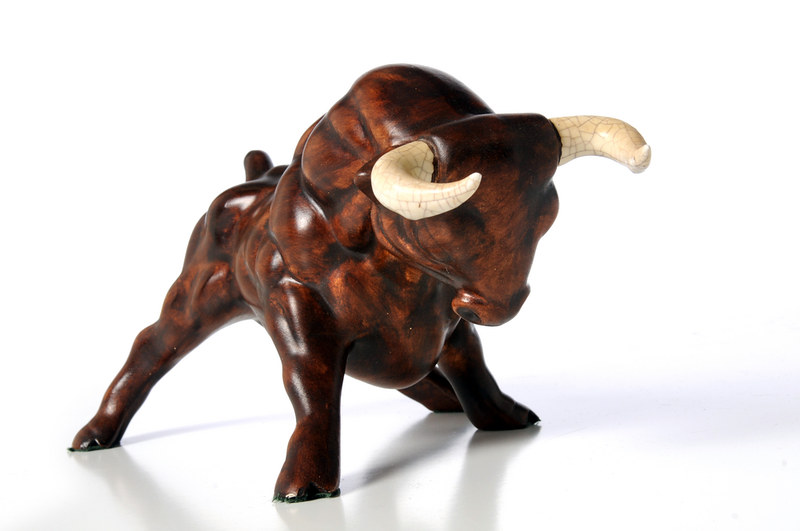 Hog futures have been helped by strength in the cattle futures market and a rise in wholesale US pork prices. Until US pork cutout values establish a bottom, futures may remain under pressure, or at least will have limited upside potential. On the positive side, US hog numbers are down from year-ago levels and are expected to remain constrained into next year, which is reflected in July 2022 futures' nearly $18 premium to December futures contract. Still, sluggish US retail demand and heavily bearish market psychology continue to weigh on lean hog futures.
Latest USDA and other news regarding the global pork industry
US pork export sales solid in latest reporting week
USDA Thursday reported US pork net sales of 45,700 metric tons (MT) for 2021 were up 55 percent from the previous week and 72 percent from the prior 4- week average. Increases primarily for Mexico (18,500 MT, including decreases of 500 MT), China (16,000 MT, including decreases of 300 MT), Japan (3,500 MT, including decreases of 200 MT), Canada (2,500 MT, including decreases of 400 MT), and South Korea (2,000 MT, including decreases of 1,100 MT), were offset by reductions for Chile (700 MT). Net sales of 400 MT for 2022 were reported for Japan. Exports of 33,800 MT were up 3 percent from the previous week and 9 percent from the prior 4-week average. The destinations were primarily to Mexico (15,800 MT), China (4,400 MT), Japan (4,300 MT), Colombia (2,800 MT), and South Korea (2,300 MT).
Global food prices hit 10 year high
Global food prices jumped to their highest level since July 2011, according to the Food and Agriculture Organization of the United Nations (FAO) food price index. The index rose 3.0% in October from the previous month and was 31.3% higher than last year. The gain in food prices was led by a 9.6% month-to-month rise in vegoil prices to an all-time high. Cereal grain prices increased 3.2%, dairy rose 2.2% and sugar firmed 1.8% compared with September. Meat prices were the only component to decline, down 0.7% from the September value.
China facing oversupply of pork
China's sow herd is 6% larger than normal, according to the deputy director of the country's ag ministry Animal Husbandry and Veterinary Bureau, resulting in an oversupply of pork. As a result, Beijing is calling for farmers to cull inefficient sows. The ag ministry official says sow stocks won't return to "reasonable" levels until next year and urged farmers not to "blindly gamble on the market outlook because of the current rise in pig prices."
Millions of small farmers started raising hogs as China's leaders called for an urgent recovery following the African swine fever outbreak. While most of the small, first-time hog farmers are now losing money raising hogs, many of them haven't culled their herds, hoping for a rebound in profits. Wang Chuduan, professor at China Agricultural University, told an industry meeting it will likely take another large disease outbreak in the country this winter to eliminate some of the excess supply.
USDA reports on African swine fever situation in Poland
From January 1, 2021, through October 29, Poland's Chief Veterinary Officer (CVO) officially notified 119 African swine fever (ASF) outbreaks on hog farms and 2,278 cases among wild boars. As in previous years, the summer months saw a significant uptick in ASF outbreaks, mainly on small holder hog farms located in the Podkarpackie and in the Warmia-Mazury provinces in eastern Poland These confirmed cases were mostly on farms in areas already listed as implementing special control measures for ASF in the Annex I to Implementing Regulation (EU) 2021/605. However, in 2021 to date, three new provinces, Małopolskie, Łódzkie, and Świętokrzyskie, were covered by ASF restrictions due to virus detections on hog farms. Veterinary authorities implemented all recommended protocols to contain and control the disease by establishing protection and surveillance zones around the farms and in the immediate area.
In 2021, to date, most outbreaks are noted in the Podkarpackie (55) and in the Warmia-Mazury (18) provinces in eastern Poland. Podkarpackie province (south-east of Poland) is not a significant pig production area, but it is characterized by small scale farms. According to the Regional Veterinary Officer in Krosno, by the end of September 2021, out of 44,000 animals kept in Podkarpackie region, almost 7,000 animals were culled to eliminate outbreaks and as preventive slaughter within 1 km from the outbreaks. The Veterinary Service explained that the spread of ASF in domestic hogs is naturally caused by the presence of the disease in the wild boar population, but the unfavorable structure of farms additionally increases the risk. Risk factors include keeping pigs in compact housing, ongoing intensive field work, and the increased movement of people.
According to the CVO, however, the general ASF situation is better than last year, despite the higher number of ASF outbreaks in hog farms (119 in 2021 so far, as compared to 103 in 2020). As noted by the CVO, in 2021 the disease has affected mostly smallholder farms, which generally practice minimal biosecurity measures. As per official data, 57.1 percent of outbreaks in 2021 were noted on farms keeping up to 50 pigs, while big farms, with over 1,000 pigs, constitute only 5.9 percent of all outbreaks. In 2020, in comparison, 7.8 percent of ASF outbreaks were on farms keeping over 1,000 pigs. Additionally, in 2020, a total of almost 57,000 hogs were culled in 103 ASF outbreaks, while in 2021, to date, a total of over 41,500 hogs were culled in 119 ASF outbreaks.
The next week's likely high-low price trading ranges:
December lean hog futures--$71.275 to $78.00 and with a sideways-higher bias
December soybean meal futures--$330.00 to $340.00, and with a sideways-higher bias
December corn futures--$5.50 to $5.86 and a sideways-higher bias