Pig outlook: market bulls still in command
USDA changes its pig production forecast and China reports more outbreaks of African swine fever.
The pig traders' perspective
Lean hog futures this week saw nearby contracts leading prices higher, an encouraging sign. Summer contracts hit new contract highs. On the export front, the market will continue to watch for strong pork sales/shipments to China, as this would add to ideas African swine fever is having a bigger impact within the country than Beijing has let on. A US ag attaché in the country notes between 10% and 30% piglet mortality rates in the last quarter of 2020.

Pork production is expected to fall short of pre-African swine fever (ASF) levels, which should keep China buying a lot of US pork. Demand for pork in the US and abroad has been impressive in the midst of the pandemic. This week the US Meat Export Federation said while it expects China's pork imports to fall short of last year's levels, "China still has a pressing need for imported pork."
The next week's likely high-low price trading ranges
April lean hog futures: $85.12 to $90.675, and with a sideways-higher bias
May soybean meal futures: $400.00 to $425.00, and with a sideways bias
May corn futures: $5.29 1/4 to $5.64 1/4, and a sideways bias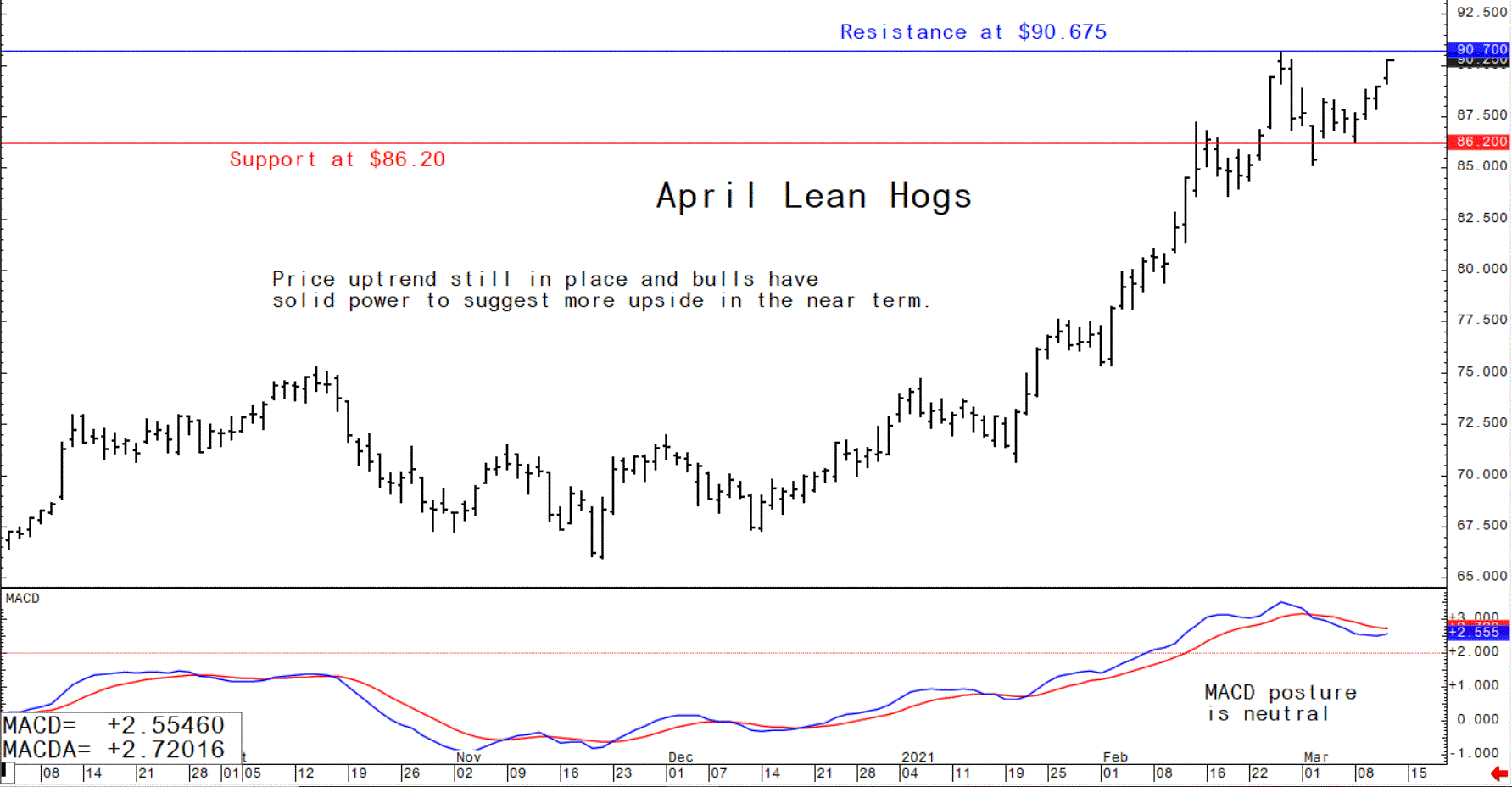 Swine industry news from Asia and Oceania
China's hog production on the rise, but disease a major concern
USDA reports China's hog slaughter in 2021 is forecast to reach nearly 600 million head. Production has been spurred by larger companies centralizing production, modernizing facilities and implementing biosecurity measures. However, animal diseases and low sow productivity rates will create issues for China's hog herd with the potential to undermine expansion.
Pork Production: Pork production in 2021 is forecast to increase by 14% following record low rates in 2020 as expansions by large companies over the last two years come into use. However, even with expansion in 2021, pork production will remain below pre-ASF levels keeping domestic prices relatively strong.
Pork Imports: Competitively priced imported pork and pork products will continue being an important component of the domestic pork supply. Pork imports in 2021 are forecast to reach 4.5 million metric tonnes as consumers are increasingly receptive to chilled or frozen pork.
Chinese pork prices on the rise
From 1 March to 5 March, the average pork price index shot 8.2% higher from the week prior across the 16 provincial-level regions tracked by China's ag ministry. Prices are 26% under year-ago levels, a 5.9-narrowing of the discount compared with last week. Given rising reports of African swine fever in the country, the week-to-week uptick is notable. It should also be noted that distrust of official Chinese numbers is again on the rise.
Chinese soymeal futures tumble on ASF worries
China's May soymeal futures on the Dalian Commodity exchange fell as much as 4.3% during Thursday's session, dropping to 3,176 yuan ($488.78) per metric tonne and closing 3.56% lower. That marked the biggest daily drop in two years and a marked retreat from record-highs for soymeal in mid-January when supply concerns were paramount.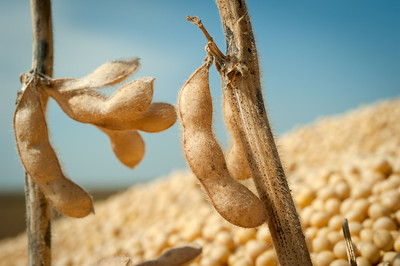 The decline was fueled by rising sentiment that African swine fever (and other hog diseases) have had a major impact on the country's breeding herd over the past three months, and the situation is likely to get worse before it gets better. The disease is reportedly spreading to southern China.
Livestock analyst Simon Quilty told a conference earlier this month that between 7 million and 8 million sows had been culled since January. Yongyi Consulting says the sow herd has dropped each month since December, including a 4.99% drop in January and a 4.68% decline in February.
The losses will begin to hurt pig production from May forward, according to farm managers. China's ag ministry, which had been quiet on the ASF front, has announced six new outbreaks this year, four of which came this month.

Japan's swine herd seen down slightly in 2021
USDA has reported Japan's 2021 beginning swine herd at 9.100 million head will be down slightly from the previous projection and nearly flat from 2020. Strong pork demand in 2020 led operators to slaughter hogs at a faster pace, yielding slightly lower carcass weights.
Operators capitalized on the strong market to increase sow stocks which are forecasted to expand 2% to 860,000 head. Increased sow retention combined with expanded imports of live breeding swine pushed piglet production up 1% in 2020 to 16.945 million head and is expected to support an additional one percent expansion in 2021 to 17.050 million head.
2021 slaughter is projected to increase at a slightly slower pace, to 16.610 million head, as demand pressures relax and allow for more normal rates of slaughter and carcass weights. Official government data recorded 2020 slaughter at 16.596 million head yielding 1.298 million MT in pork production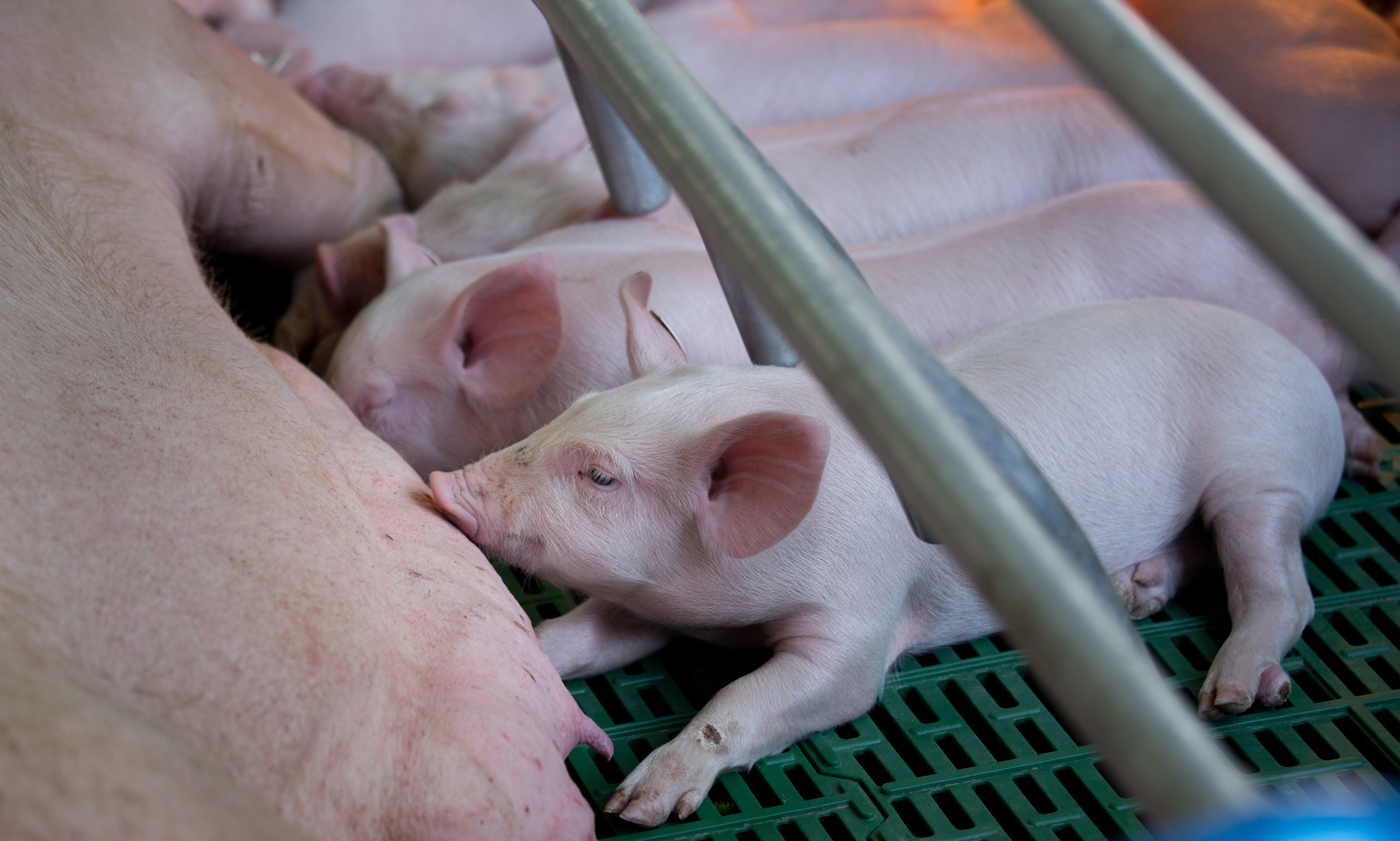 Projected 2021 pork consumption in Japan is revised slightly downward to 2.725 million metric tonnes (MMT), nearly flat from 2020. Overall 2020 consumption is revised lower to 2.724 MMT.
According to industry sources, around half of Japan's pork supply is typically consumed at home compared to just 40% for beef. Survey data from the Ministry of International Affairs and Communications (MIAC) estimates that household consumption of pork (including ham and sausage) reached 11 kilograms per head in 2020, up 8% from 2019.

USDA expects Australian pork production to rise slightly in 2021
FAS/Canberra forecasts Australia's pork production to increase by 1% in 2021 to 425,000 metric tonnes (MT) (CWE), from the 2020 result of 419,000 MT (CWE). The forecast is an upward revision of the official USDA forecast at 410,000 MT (CWE).
The increase in production is expected to be supported by strong pork prices and lower feed prices. Pork and bacon prices in Australia spiked from around mid-2019 to early 2020, achieving record levels, which was in large part due to high global prices caused by African swine fever (ASF).
However, around March 2020, at the onset of COVID-19, industry sources reported a significant decrease in overall consumption attributed to lockdowns. This led to a build-up of pork meat stockpiles and as a consequence a significant decline in pork prices. As lockdowns broadly eased across the country in the second half of 2020 so too did pork and baconer prices, recovering to near peak levels. These high prices will encourage producers to continue to increase production in 2021.
Beyond the high pork prices, reduced feed prices will further encourage producers to expand production. The feed grain harvest during late 2020 and early 2021 was at or near record levels which has resulted in over a 25% reduction in prices since late 2020. Despite this drop, feed grain prices still remain firm relative to historical levels which will temper further growth of pork production in 2021.
Pig sector news from Europe
EU swine sector is breaking records
After a record last year, EU pork production will further rise this year. Despite the COVID-19 crisis, EU pork production and exports broke records in 2020. The EU swine sector started 2020 with a larger sow herd than the previous year, anticipating strong export demand -- in particular, from China. However, a series of challenging developments had to be overcome.

For example, in north-western Europe, the sector experienced slaughter restrictions due to COVID-19 outbreaks. However, the surplus of slaughter capacity and the close proximity of the plants helped the sector overcome the disruptions and accelerate slaughter during the last quarter of the calendar year.
The detection of African swine fever in wild boar in Germany closed off German exports from the world market. The Netherlands and, in particular, Spain were able to take over the German exports to China and relieve the EU market from an oversupply.
With the continuous shake-out of the least efficient farmers, productivity is forecast to further increase and serve as the foundation for a new pork production record in 2021. As this new record volume will face increased competition on the world market, the EU sector is expected to continue to work to diversify its export markets.

ASF constrains Ukrainian pork industry
Ukrainian swine production remained depressed by the spread of African swine fever, although the number of registered cases reduced significantly in 2020, says USDA. Production risks remain high, creating a disincentive for investment.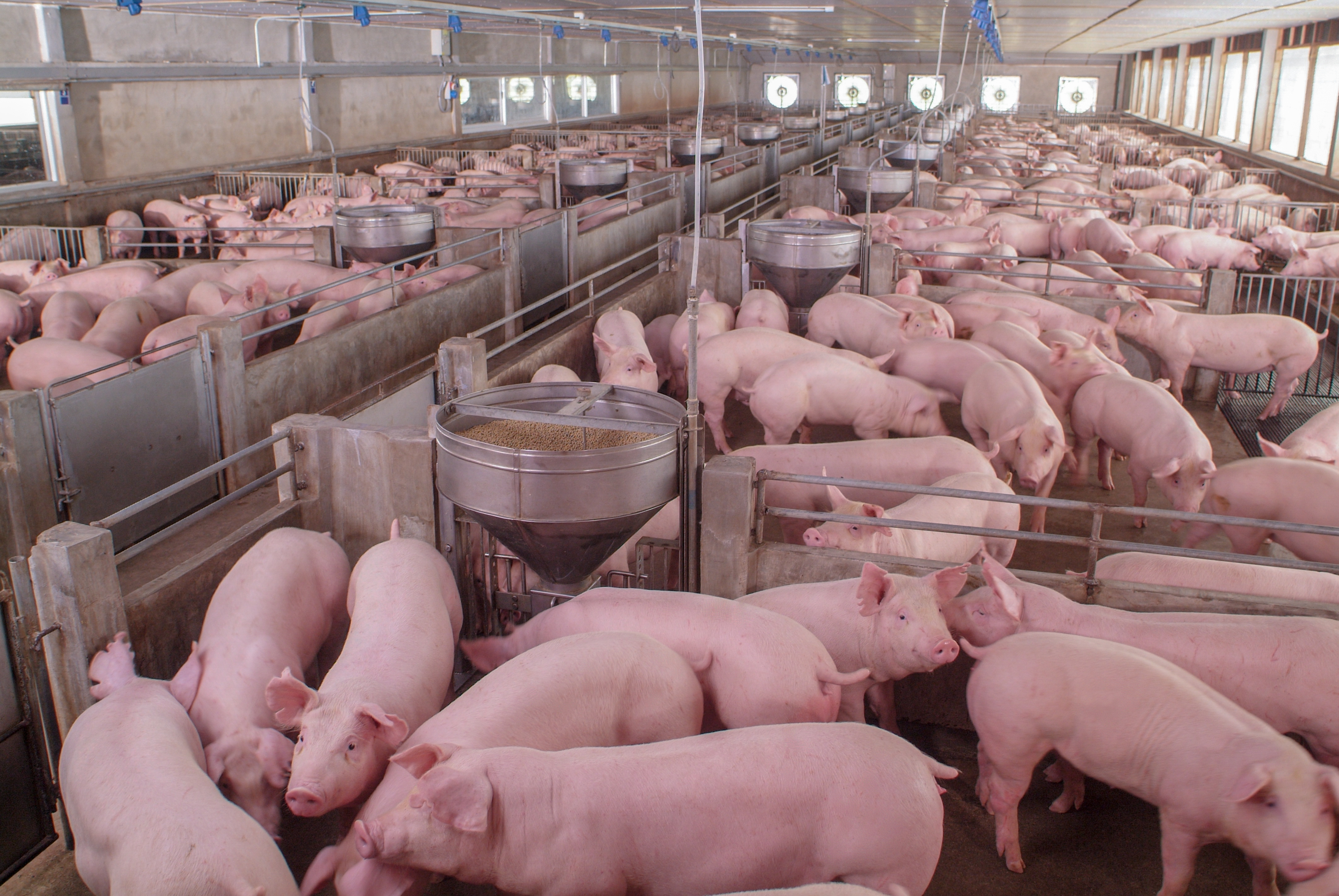 Similar to poultry and cattle producers, Ukrainian swine farmers have faced a significant surge in the cost of feed in late 2020. Although Ukraine's statistical data show an increase in swine numbers as of 1 January 2021, industry sources believe that this increase is likely to be short-lived. Some decrease in production is expected in 2021. Imports are expected to remain strong as demand for cheap pork offal for further processing (over half of all imports) remains in place.
Perceived and real ASF introduction risks remain very high for both industrial and household sectors. Although the number of ASF outbreaks have declined over the last four consecutive years, large industrial companies have been cautious about significant production investments. Households are more willing to accept the risk, but pork production efficiency in this sub-sector remain relatively low.
Updates on the swine industry in the US and Canada
USDA raises average hog price forecast as its pork stocks forecast tightens
In its Supply & Demand Report this week, USDA trimmed its 2021 pork production forecast by 30 million lbs, and it raised total use by 35 million lbs, which was only partially offset by a modest 9 million increase to beginning stocks. That dropped the agency's ending stocks projection from 530 million lbs to 475 million pounds.
USDA is now calling for an average cash hog price of $56.00 per cwt, up $5.50 from its projection last month.

Canadian pork plant reopens after COVID-19 outbreak
Canada's Olymel LP has partially reopened its Red Deer, Alberta pork processing plant on 4 March, after a closure related to a COVID-19 outbreak. The plant that has a weekly slaughter capacity of 45,000 head is currently operating at 50% capacity; it will take several weeks to return to normal operations, with backlogs estimated around 80,000 to 90,000 hogs.
Three employees died and hundreds were infected at the plant. There are now just 48 active cases of the virus.
Read Jim Wyckoff's analysis of the global beef and dairy industries on The Cattle Site.