Weekly pig outlook — June 24: US lean hog futures continue steep downdraft
Sellers continue to dominate lean hog futures market. Read the latest from USDA and other news regarding the global pork industry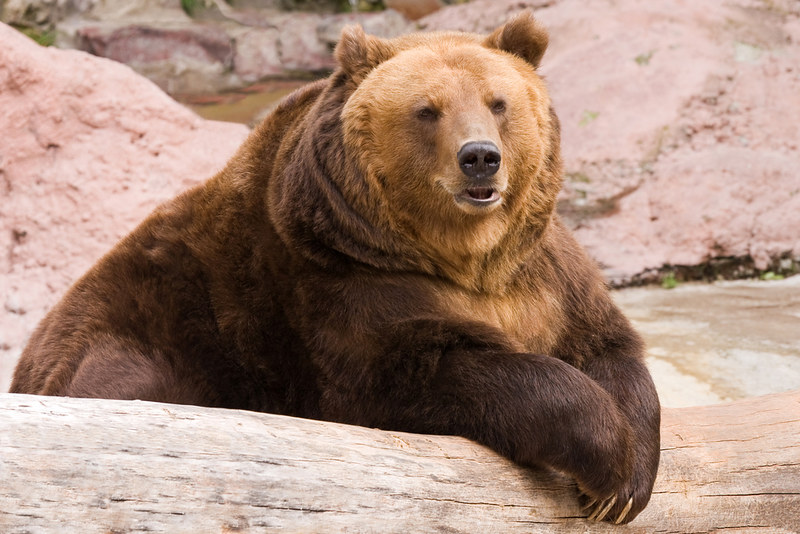 Technically, the lean hog futures market is now well oversold on a short-term basis and due for a good corrective bounce to the upside. Fundamentally, worries about slowing demand and rising supplies have the bears in control. The market was awaiting Thursday afternoon's USDA's Quarterly Hogs & Pigs Report that was expected to show a 2.3% year-over-year decline in the US hog herd as of June 1. July lean hogs are at a very wide discount to the CME lean hog index. The two need to merge by expiration in two weeks. USDA's monthly Cold Storage Report Tuesday was deemed bearish. USDA estimated U.S. frozen pork stockpiles as of May 31 at 461.1 million pounds, down 1.5% from a year earlier but up 0.9% from the end of April, suggesting a slowdown in U.S. pork exports.

Latest USDA and other news regarding the global pork industry
U.S. pork export sales slip a bit in latest week
USDA Thursday reported U.S. pork net sales of 28,600 MT for 2021 were down 2 percent from the previous week and 4 percent from the prior 4-week average. Increases were primarily for Mexico (11,500 MT, including decreases of 900 MT), Canada (5,200 MT, including decreases of 400 MT), Japan (3,200 MT, including decreases of 500 MT), China (2,000 MT, including decreases of 800 MT), and South Korea (1,800 MT, including decreases of 500 MT). Exports of 33,600 MT were down 12 percent from the previous week and 10 percent from the prior 4-week average. The destinations were primarily to Mexico (15,700 MT), China (7,400 MT), Japan (3,700 MT), South Korea (1,700 MT), and Canada (1,500 MT).
Consumer group sues Smithfield Foods for misleading consumers during pandemic
Consumer group Food & Water Watch filed suit against Smithfield Foods, charging the company with "fearmongering" about a meat shortage during the Covid-19 pandemic and misrepresenting worker safety measures. The group took issue with Smithfield stating that the country was "perilously close to the edge in terms of our meat supply" while the company's meat exports were rising. "Government data further refute Smithfield's doom-and-gloom warnings, showing that pork inventory held in cold storage warehouses was well into the hundreds of millions of pounds, which analysts have estimated could have kept grocery stores stocked with pork for months, even absent any additional production," the suit stated. The group said that Smithfield's warnings on supply prompted consumers to stock up on meat. Smithfield said the allegations of price manipulation are "wrong," and it stressed its worker safety measures were comprehensive and guided by medical and worker safety experts.
US meatpacking industry faces stricter oversight
The Wall Street Journal reported new rules and legislation would revamp markets for livestock and poultry. USDA is crafting new rules that would change how companies pay chicken farmers, while making it easier for farmers to pursue disputes against meatpackers, the agency said this month. On Capitol Hill, Republican and Democratic lawmakers have proposed legislation that would require beef processors to buy more cattle on open markets and set minimum regional prices. Senators this month rolled out a separate bill that would appoint a special investigator to enforce meatpacking regulations and probe potential anticompetitive conduct.
The Senate Agriculture Committee will hold a hearing Wednesday to examine meatpackers' cattle purchasing—and how that affects livestock markets and burger prices for consumers. Witnesses at tomorrow's hearings:
Andy Green, USDA's senior adviser for fair and competitive markets, said some of farmers' troubles stem from a handful of companies controlling the bulk of U.S. meat processing. "America's food industry has a monopoly problem," said Green, a former senior fellow for economic policy at the think tank Center for American Progress who joined USDA earlier this year. "There's a lot that we want to do to bring competition back to the market."
The North American Meat Institute, which represents meat companies, is pushing back against tighter regulations for the industry. Mark Dopp, the group's head of regulatory affairs, said USDA's planned rules would narrow farmers' options to sell livestock, enable frivolous lawsuits and potentially boost supermarket prices for burgers and chicken breasts. USDA under the Obama administration proposed similar rules that were later blocked by Congress and court challenges, he said: "They were a bad idea then, and they're still a bad idea."
The big four beef processors' share of the cattle market has held roughly steady for 25 years, according to data compiled by the meat institute, while some cattle producers were earning record profits as recently as 2014. Recent low prices for cattle ranchers showed fundamental market forces at work, Dopp said, as the disruptions that closed meat plants left a greater supply of cattle on the market, pushing down livestock prices.
USDA recently announced grants and loans to support new and smaller meat-processing plants as part of a $4 billion program to strengthen the U.S. food system. Calls for the government to make the food system more resilient by ensuring there is more packing capacity "ignore important considerations," Dopp said. "First, in the hog industry more capacity has been added over the last several years in response to market forces. Significant harvest facilities have been opened in the last few years in Michigan, Missouri, and Iowa, with smaller plants also opening -- before the pandemic and in response to market forces. And just last week Wholestone Farms announced plans to build a packing facility in South Dakota.5 In cattle, a plant recently opened, and expansions and new facilities have been announced, all in response to market forces."
USDA announces meat inspection grant program
USDA announced that $55.2 million in competitive grant funding is being made available through the new Meat and Poultry Inspection Readiness Grant (MPIRG) program. The effort uses funds set aside under the Fiscal Year 2021 omnibus spending and Covid-19 relief package enacted in December. "We are building capacity and increasing economic opportunity for small and midsized meat and poultry processors and producers across the country." USDA Secretary Tom Vilsack said. USDA said it encourages MPIRG applications that focus on "improving meat and poultry slaughter and processing capacity and efficiency; developing new and expanding existing markets; increasing capacity and better meeting consumer and producer demand; maintaining strong inspection and food safety standards; obtaining a larger commercial presence," and those that aim to increase access to slaughter or processing facilities "for smaller farms and ranches, new and beginning farmers and ranchers, socially disadvantaged producers, and veteran producers."
Eligible facilities include commercial businesses, cooperatives, and tribal enterprises. MPIRG's Planning for a Federal Grant of Inspection (PFGI) project is available to facilities currently in operation and are working toward federal inspection, while the Cooperative Interstate Shipment (CIS) Compliance project is for plants working towards compliance with their state's a Food Safety and Inspection Service (FSIS) CIS program. Currently, Indiana, Iowa, Maine, Missouri, North Dakota, Ohio, South Dakota, Vermont and Wisconsin have CIS programs.
Applications for MPIRG grants must be submitted by August 2, 2021. USDA's Agricultural Marketing Service (AMS) will hold webinars to walk applicants through the application process.
More warnings to Chinese hog producers not to panic
Chinese hog prices continue to slide, with live hog prices now down 65% since the start of the year. In response, China's Animal Agriculture Association (CAAA) issued a notice saying, "In a period of declining prices, don't panic, and further, don't listen to rumors and plan production with a gambling mentality." This comes soon after similar comments from China's state planner last week. CAA also encouraged farmers to speed up elimination of less-efficient breeding sows and to focus on cost-cutting. Hog margins are at their lowest level since 2014, as farmers sell overweight pigs and China has remained an aggressive importer of pork. Some expect the situation to force out smaller producers, accelerating the country's move toward factory hog farming. Pressure could linger. Cofco Futures recently noted, "Currently large companies are at 55% of their slaughter schedule and small farmers still have a lot of stock on their hands. We expect supply pressure to be quite large in late June."
The next week's likely high-low price trading ranges:
August lean hog futures--$100.00 to $110.00 and with a sideways-higher bias
December soybean meal futures--$350.00 to $375.00, and with a sideways bias
December corn futures--$5.00 to $5.50, and a sideways-lower bias
Latest analytical daily charts lean hog, soybean meal and corn futures