Honey mustard glazed smoked gammon (Bacon) joint
A smoked gammon joint roasted to perfection with a slightly crisp honey and mustard glaze.
A gammon joint is basically a ham joint which has been cured like bacon. It is different from a bacon joint in that it is a different cut, although a bacon joint can be used as a lower quality alternative. Gammon can be smoked or un-smoked. My preference is for the smoked variety, but this recipe can be made equally successfully with an un-smoked gammon, or indeed a ham joint if you wish.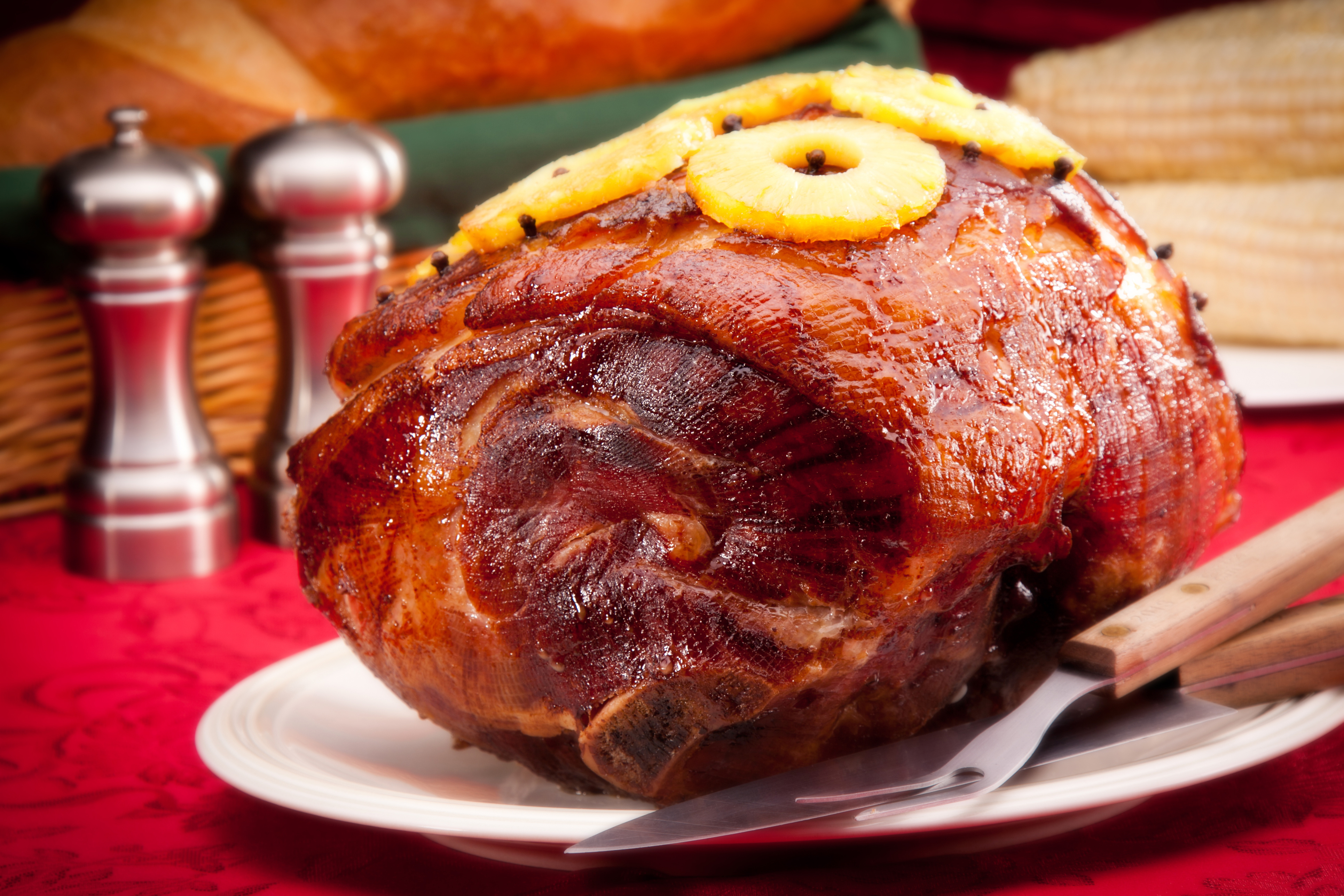 Ingredients (serves 4)

2 - 3 kg Gammon Joint

20 or so cloves

Glaze ingredients

1 tbsp runny honey (warm slightly in not runny)

1 tbsp brown sugar

1 tsp mustard powder

1 tsp worcestershire sauce

1 tsp tomato puree

1 tsp vinegar (balsamic if you have it)

Instructions
Soak the joint, ideally overnight, in cold water. This helps to remove any excess salt from the curing process.

Mix together the glaze ingredients.

Drain and rinse in cold water. Place in a pan and cover with fresh water, bring to the boil and simmer covered for 1 hour.

Drain and remove from the pan. Cut off the skin and discard leaving a nice covering of fat on the meat. Stud the fat with the cloves then cover the meat with the glaze. You may wish to allow the meat to cool slightly first. If not be careful as the joint will be very hot!

Place in a pre-heated oven at 200°C (180° C if it is a fan oven).

Roast for another 45 - 60 mins until cooked through. If the top stats to burn turn the oven down a bit.

Serving Suggestion

Serve hot or cold. This is great as a roast dinner or on sandwiches.

Finally.... enjoy!