New Staff Appointment for JSR
UK - The JSR Group has welcomed a new staff member to its international accounts team, with an aim to further establish itself as one of the world's leading pig genetics businesses.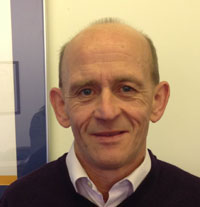 John Alexander, International Key Account Manager for JSR Genetics
John Alexander joins JSR as International Key Account Manager, having previously worked for another breeding company in the region. With 28 years of experience in the European breeding stock market, John's main focus will be to assist JSR's partners in achieving their business growth objectives, as well as establishing new franchises and developing direct sales opportunities across the globe. He will also be responsible for the development and management of JSR's franchise model.
Peter Shelton, JSR's Commercial Director, said: "Having John on board is certainly going to strengthen the JSR international team. Not only does he bring a wealth of industry experience, but I'm sure his excellent sales expertise will help us establish the JSR brand in new regions across the world."
Commenting on his new role, Mr Alexander said: "I am delighted to be joining JSR as International Key Account Manager and I am looking forward to the challenge of helping to further expand JSR's business in Europe and Africa.
"Along with helping our existing partners to grow their business, I will also be looking to develop new business in Europe and further afield using my experience in the international breeding stock sector.
"A major part of this will not only involve supplying high-quality JSR genetics, but also making sure that our customers maximise the potential of their businesses by utilising JSR's extensive range of technical and support services to achieve their goals."