Vega Joins Genesus Team in Western Europe
EU - Genesus has announced that Mercedes Vega has joined Genesus in Western Europe as General Director, with initial sales responsibilities in Spain, Portugal and Italy.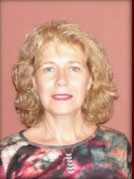 Mercedes Vega, new General Director of Genesus in Western Europe
Dr Vega is a veterinary doctor with a Master's Degree in Business. She has been involved in the Swine Genetics business for over 25 years, working initially for JSR Espana.
Later, she joined Topigs Iberica Group, in the beginning as a Marketing and Sales Manager, becoming CEO of Topigs-Iberica.
Jim Long, CEO of Genesus, said: "The markets of the three countries combined, account for approximately 3.5 million sows. Mercedes focus will be growing Genesus' business in Spain.
"With her vast knowledge of the industry and extensive management experience, Mercedes will be able to fulfill all of the aspects related to creation of Genesus sales and business development."
Dr Vega currently lives in Madrid, Spain.