Genesus Global Market Report: Mexico
Mexico has experienced a good year 2017 in the swine industry. The national herd has expanded but at the same time pork prices keep working very well.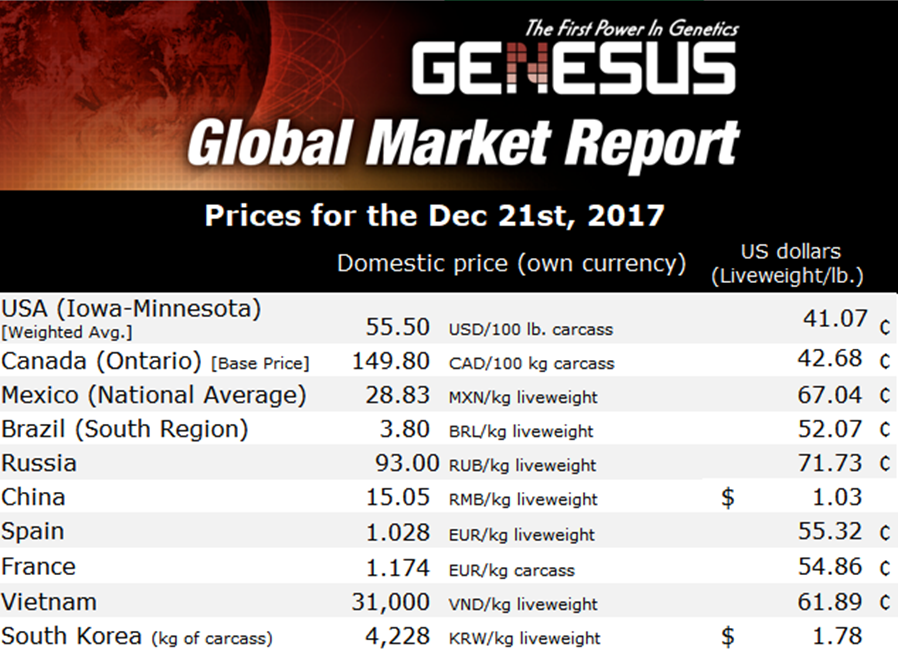 By Fernando Ortiz, Genesus Ibero-American Business Development [email protected]
On the other hand Americans had put more pork in Mexico this year compared with 2016. Having said that is interesting how the markets have reacted in terms of price to the producers.
One of the reason for the still good prices in the Mexican market is the appetite of Mexicans for pork. Pork consumption keeps having high demand and also the Mexican Pork industry has started to export pork to some countries, especially in Asia. These two factors have pushed the pork price in Mexico. Prices have stayed relatively well all year around.
The good news is that the YTD average price at farm is showing a 14 cents/kg increase or about $15 more dollars per hog to the market compared to a year ago.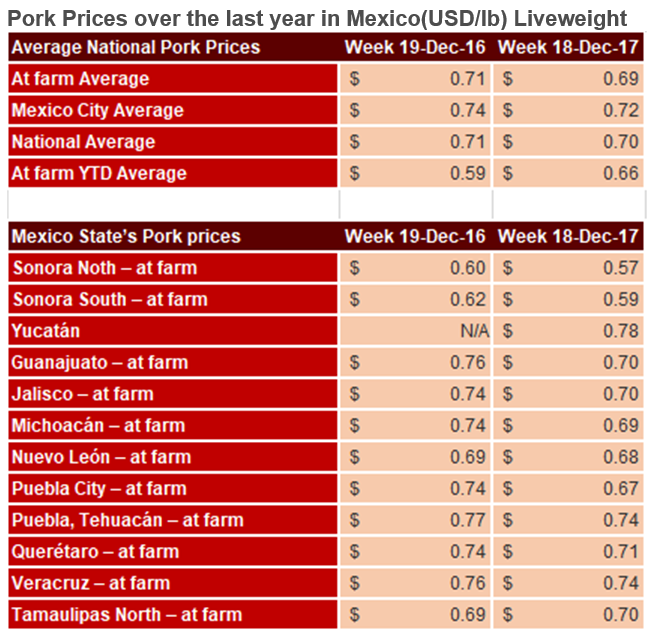 We expect to have a good 2018 year in Mexico for pork producers
US – Mexico Pork Trade
In the first nine months of the year, Mexico imported 585,998 tons of pork, representing a value of 1,100 million dollars; 15 percent more than the same period of 2016.
Mexico is a critical trading partner for the U.S. beef and pork industries, with exports to Mexico accounting for 8 percent of total U.S. pork production and 3 percent of U.S. beef production. U.S. pork exports reached 12.5 pounds per Mexican consumer last year, with beef exports totaling nearly 4.5 pounds. Total U.S. pork and beef exports to Mexico reached nearly 973,000 metric tons (mt) in 2016 and will soon exceed 1 million mt. Export value was $2.3 Billion – an increase of 43 percent in value over the past 10 years.
We wish to all of our readers that celebrate, a Merry Christmas and a wonderful 2018!