Get acquainted with the Global Mega Producer - New Fashion Pork
Program sponsored by Genesus Inc. in collaboration with National Hog Farmer.
From its beginning in 1998 a lot has changed for the company. Today operations extend from Wyoming to Indiana with International business diversity. Having a sustainable strategic plan, Land/Crops, Nutrient supply and Pigs, has always been a company goal.
Today 30% of the company needs are supplied within. Maintaining and achieving high health herds is also part of the plan.
"You must continually be improving your plan to have success in the pork industry… Being part of the Triumph ownership group has been very important. Working with like minded owners helps everyone achieve more success". states owner Brad Freking.
Today Triumph Foods represents 445,000 sows. The STF plant in Sioux City Iowa is now operating the second shift.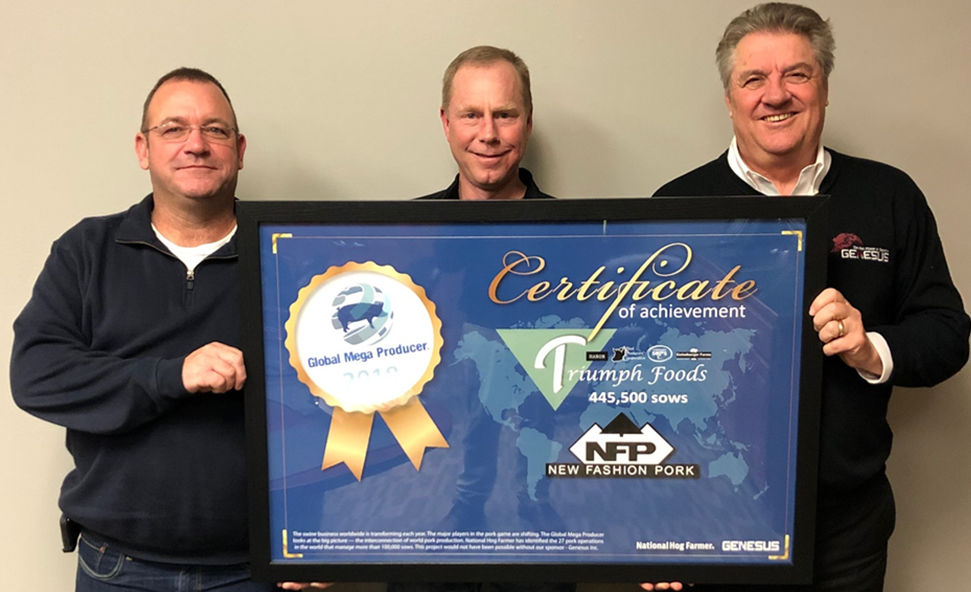 Pork - it's a global business. No matter the size or location of your hog operation, the name of the game is to sell pounds of pork. The good news is the world loves pork. As the most consumed animal protein, people are selecting pork 40 percent of the time.
Twenty-seven pork producers owning 8.22 million sows can claim the title of Global Mega Producers for 2017. The Mega Global Producers are as diverse as their geographic location