Irish pork exports slow down despite rising production
AHDB Pork report that Irish pork exports remain equal to 2018 figures despite a 1 percent increase in productivity in Q1 2019.
Jennie Tanner, analyst at AHDB Pork, reports that Ireland exported 69,600 tonnes of pigmeat and offal in the first quarter of 2019 which was valued at €202.7 million euros, up 4 percent on figures from 2018. This shows that despite export numbers plateauing from 2018, higher value hams are being produced.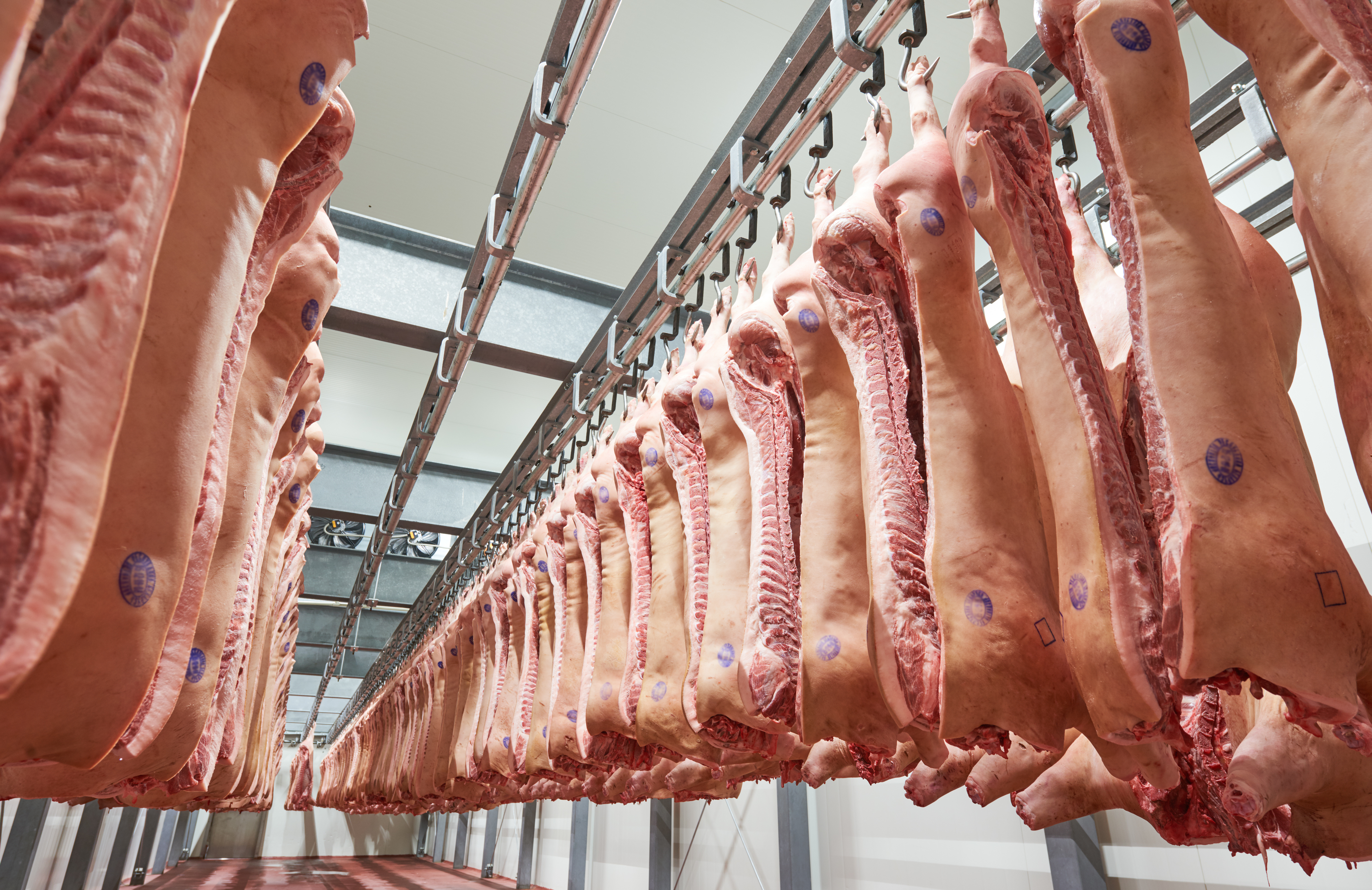 According to the AHDB report, around 54 percent of exports in 2019 went to the EU, a decrease of 4 percent compared to figures from 2018, however exports to China increased 20 percent in volume and over €4.8 million in value (on average), unsurprising considering that China's pig herd has been decimated by African swine fever. Exports to key EU destinations were down year-on-year: pork meat heading to Denmark was down 23 percent compared to Q1 2018.

Pig meat production is on the rise, increasing by 1 percent (over 1,000 tonnes) year-on-year in the first quarter of 2019. The total pig meat production in Ireland now stands at 79,000 tonnes, with import figures showing that around 4,000 tonnes more pig meat and offal were brought into the country in Q1 2019.
Ireland's live pig export is down this year, though most exports were heading across the border into Northern Ireland.