Advice for producers on how to retain your EU staff post-Brexit
EU, EEA and Swiss citizens and their non-EU family members can apply now to the EU Settlement Scheme. The Home Office scheme applies whether the UK leaves the EU with or without a deal and to date, more than 900,000 people have already applied.
Under the Scheme, successful applicants are granted either pre-settled or settled status. This means EU citizens and their family members can continue to work in the UK; use public services like the NHS; and use public funds, such as pensions, after the UK leaves the EU.
EU Settlement Scheme Toolkit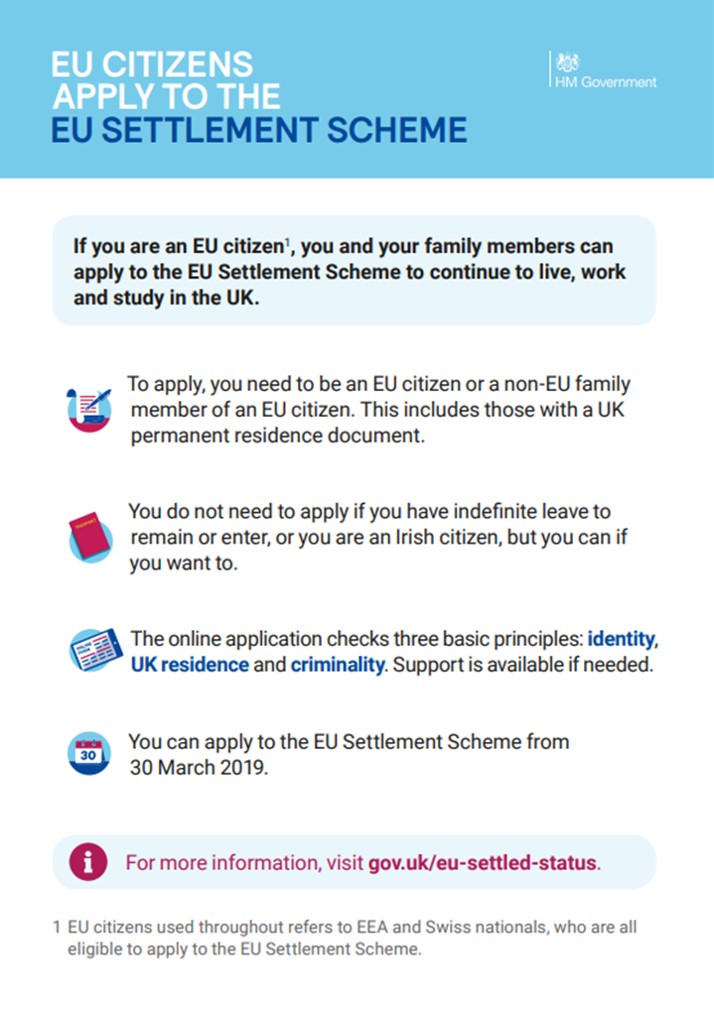 The toolkit is designed to help employers inform their EU employees about the EU Settlement Scheme. Please click here to download the toolkit. The kit includes resources such as:
Briefing pack – provides key information about the EU Settlement Scheme and can be used for presentations, face-to-face events or webinars with EU citizens.
Leaflets, factsheets and application flowcharts – materials for EU citizens, focusing on eligibility requirements, how to apply and the support services available.
Posters – raises awareness about important dates and actions. Can be displayed in communal areas of your organisation or online portals.
Downloadable videos – to raise awareness of the Scheme on social media and other platforms. Videos are available on GOV.UK.
There are no changes to current right to work checks and these won't change until the Future Skills Based Immigration System is introduced in 2021.