New emergency swine euthanasia project looking for volunteers
A new project from the University of Veterinary Medicine (TiHo) Hannover and the ISN-Projekt, GmbH is investigating emergency euthanasia in practice.
Farmers who participate in the project would have a seriously ill animal, considered to be an emergency case, which would be registered at the TiHo field office in Bakum.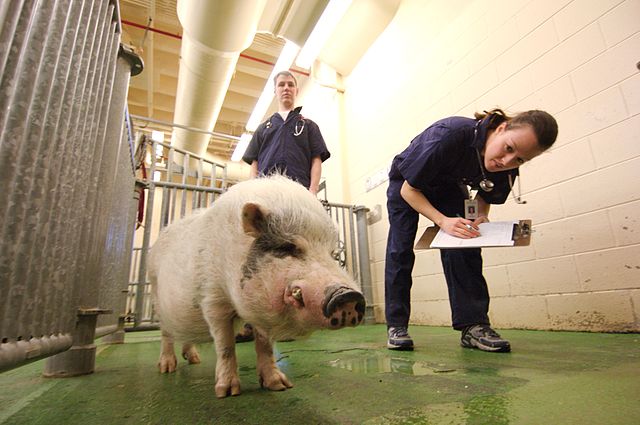 A veterinarian from the field office will then immediately visit the farm, take a preliminary report from the farmer, examine the pig and then carry out the euthanasia.
The animal is then taken to the field office and further investigated in the pathology laboratory.
Based on all of the findings from the preliminary interview, the vet assessment and the post-mortem, a conclusion is made as to whether the pig was euthanised at the right time, thus providing farmers and vets with more confidence in future decisions to be made on the health and welfare of an animal.
The project is funded by the Lower Saxony Ministry of Food, Agriculture and Consumer Protection. There are no costs for participants in the project. All data protection is guaranteed and results of the project are published anonymously.

More details about the project and registration can be found online. Participants can also register their interest online with ISN.