Chinese delegation of pig farmers visits Ypres
A delegation of Chinese pig farmers and sector representatives visited the Ypres company CID LINES as part of a multi-day visit to our country.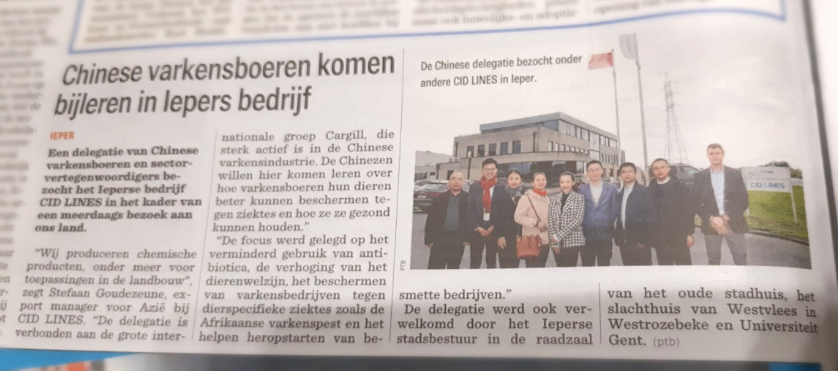 "We produce chemical products, including for use in agriculture," says Stefaan Goudezeune, export manager for Asia at CID LINES. "The delegation is connected to the large international group Cargill, which is very active in the Chinese pig industry. The Chinese want to come here to learn how pig farmers can better protect their animals against diseases and how they can keep them healthy."
"The focus was on the reduced use of antibiotics, increasing animal welfare, protecting pig farms against animal-specific diseases such as African swine fever, and helping restarting infected farms."
The delegation was also welcomed by the Ypres Town Council in the council chamber of the old town hall, the slaughterhouse of Westvlees in Westrozebeke and the University of Ghent.