Seneca Valley virus identified as emerging threat to Canadian pig herd
The Canada West Swine Health Intelligence Network is advising swine producers to be aware of Seneca Valley Virus.
Over the past couple of years Seneca Valley Virus has been identified in the United States and in assembly yards in Ontario and Manitoba. Speaking to Farmscape, Canada West Swine Health Intelligence Network Manager Dr Jette Christensen says, during the second quarter of 2019, for the first time in Canada, the infection has been moved into barns, showing up in two sow barns in Ontario.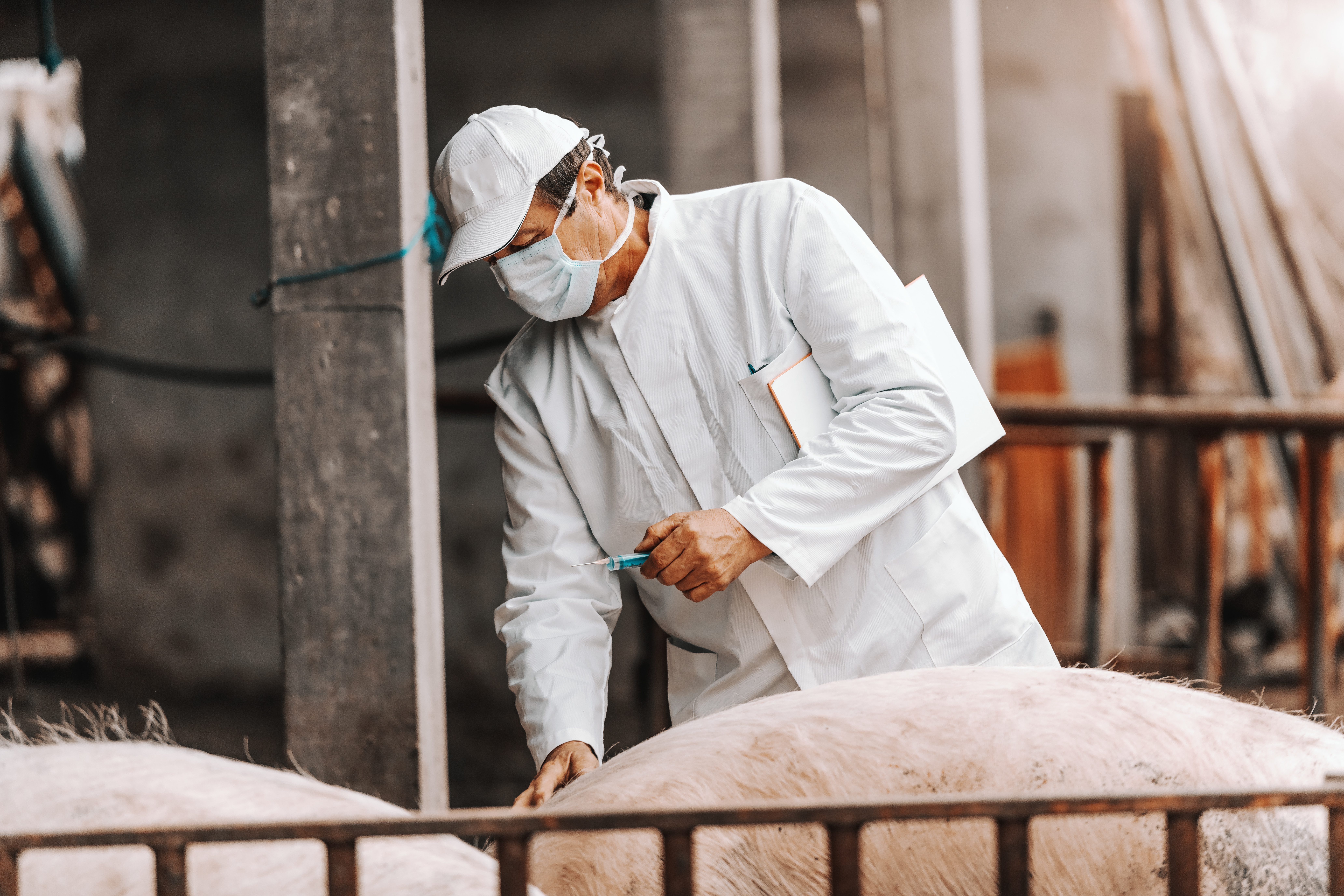 "The problem with Seneca Valley virus is that it looks like foot-and-mouth disease because it shows blisters," Dr Christensen explains to Farmscape.
"It can only affect pigs, so it's not like foot-and-mouth disease that can affect a lot of other species like cattle.
"You can see blisters and sores on the snout, in the mouth, above the hoof and you can see lameness because of these or the pigs can develop fever and appear just sort of tired, inactive and there might be a decrease in feed consumption, so that's the clinical signs.
"There's been a warning from the practitioners that work with the affected sow herds that the blisters can really be subtle so we really have to be careful and look at that. What can you do?
"If you see blisters you have to contact your swine practitioner or your Chief Veterinary officer in your province and CFIA so they can make sure that we're not looking at foot-and-mouth disease but looking at Seneca Valley virus and get a correct diagnosis on that.
"Again, Seneca Valley Virus has been reported on assembly yards so good biosecurity around transport of culled animals and animals for slaughter is important to protect your herd."
Dr Christensen says, it's important to not spread the disease so, if you see blisters, you should not move animals off the premises.