Deep cleaning your drinker system for the health of your pigs
In their latest report, Deep cleaning farm drinking systems: a shock water treatment guide, AHDB lays out the steps required to deep clean farm drinking systems to prevent bacteria-related disease.
Preventing build-up of bacteria in feed and drinking systems is essential to maintaining optimal swine health, especially in younger animals with low immunity status. As indicated in a report published in Porcine Health Management this year (2020), good biosecurity around water and feed supply can have far-reaching impacts. The results of the study, conducted using the Biocheck.UGentTM biosecurity tool, showed that piglet mortality was lower on farms with better biosecurity scores associated with feed, water and equipment supply. The final conclusions of the study indicated that water supply and equipment should be in the top five priorities for improving animal health at a herd level, and in reducing the incidence of bacterial diseases.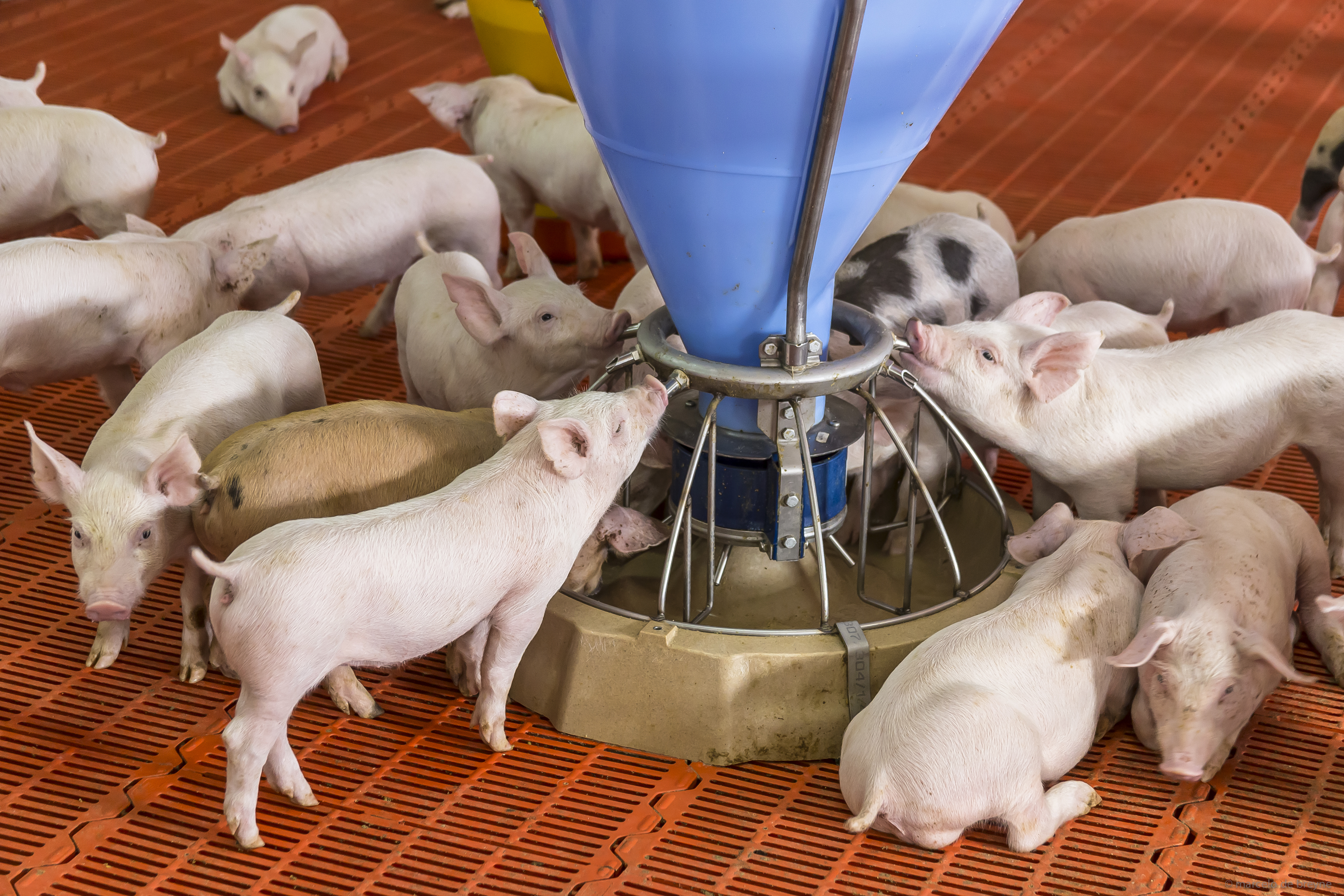 Ensuring quality water supply to your pig pens goes beyond the water itself. As Melanie Epp explains when describing the importance of water quality, it's important to make sure the piping that delivers that water is also clean. Minerals, such as iron, manganese, calcium and magnesium, all contribute to water hardness and can cause leakages.
"In the presence of oxygen, these leakage points can become the perfect breeding grounds for microorganisms to form a biofilm," says Melanie.
"Not only can biofilm harm equipment, but it also gives off an odour, making the water less desirable, and can spread disease throughout the herd.
"Biofilm can be best described as a protective layer that shelters the microorganisms from elements in an otherwise hostile environment.
"Not only that, but biofilm is said to play an important role in the spread of antimicrobial resistance, as surviving microorganisms that hide in tiny nooks throughout the piping pass resistance genes on to the next generation."
Protection of your water supply from microbial contamination and the potential build-up of biofilm can be achieved through a regular deep clean of your drinking system which, when conducted correctly, will ensure your pigs receive a safe and continuous source of hydration.
AHDB Pork has published a new report, Deep cleaning farm drinking systems: a shock water treatment guide, which discusses in detail the key considerations for clean water management and potential treatment methods to be used on farm. The report is summarised in a fact sheet covering the "shock treatment process" which provides an equipment list, step-by-step instructions, and health and safety precautions.
Broken down into seven steps, AHDB recommends the following process:
Complete a site survey.
Take water samples.
Isolate water lines and network preparation.
Apply shock treatment.
Flush the system thoroughly.
Turn on water supply.
Review site and sample water regularly.
More information about on-farm biosecurity can be found in Managing Disease.