Nigeria: Big Dutchman equips pilot project for sow management
Big Dutchman is looking forward to the realisation of an important pilot project in Nigeria: Shortly before the Coronavirus crisis, Oluwarotimi Akeredolu, governor of Ondo State, commissioned the German pig equipment supplier to furnish a farm for 56 sows to be kept in a closed system.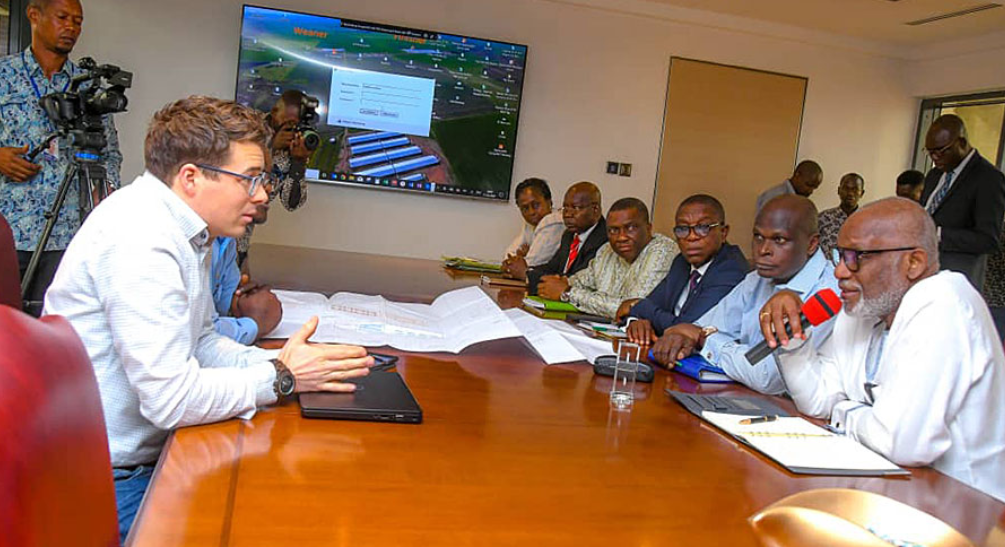 Around 1,400 piglets will be finished until ready for slaughter on this farm. The pig equipment from Big Dutchman will thus be a factor in a reform programme the Nigerian government has started to increase the productivity in agriculture and to reduce the West African country's dependence on imported food. The investment volume amounts to around EUR 80,000; three more sow facilities are in the planning stages. The new farm will be located in the village of Ilutoro, around 300 kilometres west of Lagos.
The governor has big plans with the farm: create new jobs and training opportunities and alleviate protein deficiency in the country's population. Proteins provide energy; they keep the immune system healthy, form new cells and repair existing cells. For these reasons, consuming too little protein can have dangerous effects on humans: they are more susceptible to infectious diseases and may suffer from weak muscles or growth problems. Protein deficiency is common in many African countries, especially in children.
Meat as a protein source
Pork is an important source of protein. "The farm has been designed to produce 122 tons of meat every year," explains Steffen Martens. As Big Dutchman Sales Manager, Martens travelled from Germany to Nigeria to discuss project details in February. The pig equipment from Big Dutchman is an important contribution to the project: "From sow management to piglet rearing and pig finishing, all equipment meets modern European standards," says Martens.
In contrast to the Muslim north of Nigeria, the country's south and south-east regions are mainly populated by Christians. There is therefore no religious prejudice against pigs in the Ilutoro village 300 kilometres west of Lagos – a clear advantage for Nigeria's livestock managers: finishing pigs takes less time than cattle farming, which is the country's dominant animal husbandry branch. This means that less feed is required per kilogram of meat, saving money and reducing the carbon footprint. Maize as a basic ingredient of feed is supplied by farmers from the region, who can thus earn an additional income.
Promoting health
Special attention is paid to hygiene. "Pig producers who want vital piglets and good finishing results need to offer their animals an environment that promotes health," Moses Makanju, Sales Manager at Big Dutchman Agriculture Nigeria Ltd. points out an important aspect of pig production.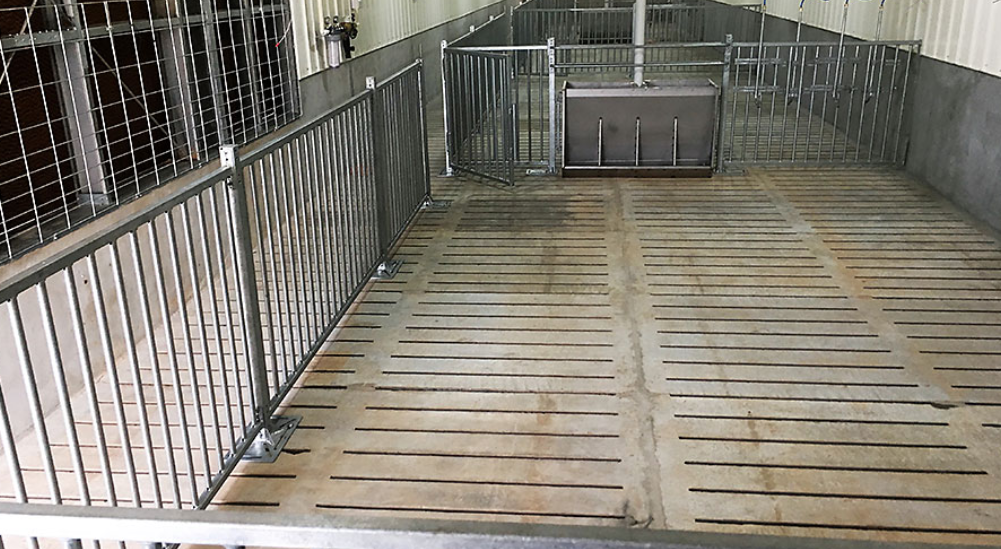 Slatted floors & slurry pits | The pigs step on their faeces so they pass through the floor, and urine drains off, i.e. the pigs have hardly any contact with their excrements; surfaces remain clean ► lower risk of infection
Reproduction | The sows are artificially inseminated exclusively ► infections caused by mating do not occur
High-service pen | Sick pigs are separated from healthy ones ► disease transmission is inhibited
Surfaces | Equipment such as pen panels, feeders or drinkers have smooth, closed surfaces ► thorough cleaning and thus improved hygiene
Drinking water | The pigs have access to fresh water at all times ► reduced germ count
In Ilutoro, water is a precious commodity. However, closed pen floors are prevalent in the Nigerian pig industry. They must be hosed down with water regularly – a step that becomes unnecessary with slatted floors. "The fact that the floors are slatted has a positive effect on water consumption," knows Moses Makanju.
Organic fertiliser helps plants grow
Another benefit: where pigs are kept, a valuable nutrient that helps crops grow is produced. In the slurry pit, urine and faeces mix and create a sustainable fertiliser. The slurry will be spread on the fields and replace chemical fertilisers as nitrogen source in the future.

Governor Oluwarotimi Akeredolu (centre right, in white) presents Moses Makanju and Steffen Martens (Big Dutchman) with an Ondo State plaque as a sign of appreciation.
Farrowing area: Sows will be kept in open barns. To protect them from direct sunlight, the buildings will be erected with east-west orientation.
Farrowing frame: Sows tend to crush their offspring because they do not check their surroundings before lying down. To save piglet lives, livestock managers restrain sows in farrowing frames during...
Piglet rearing: The newborn piglets stay with their dam until they weigh five to seven kilograms
Pig finishing: After the rearing period, it takes approx. 18 weeks for the pigs to reach their slaughter weight of around 110 to 125 kilograms