Davidson joins Osborne sales staff
DAVIDSON JOINS OSBORNE SALES STAFF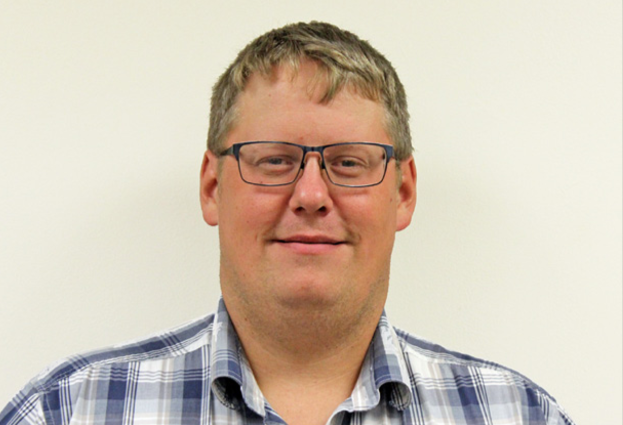 Along with Osborne's customer centric focus, Davidson will assist in the distribution of Osborne's pig management equipment in the Midwest United States. "Having worked in the industry all my life, I know the challenges facing the modern producer," stated Davidson. "In my new role, I hope to help producers discover the tools Osborne has that help improve efficiency at every stage of production."
Davidson brings extensive experience and knowledge of the industry to Osborne. He has real-world past experience working with animals on a 3,200-head sow farm in southwest Iowa and as a technical service representative for a major pig equipment manufacturer and distributor in the late 2000s. Most recently, Davidson worked in both sales and purchasing at Ag Property Solutions of Emmetsburg, Iowa, (formerly Win-Win, LLC, of Camp Point, Illinois).
"We are very pleased to have Chevy join our team of employee owners at Osborne. He brings knowledge and experience in the industry that will help us to continue developing solutions which meet the challenges faced by producers," said Amy Conrad, Osborne's Sales and Marketing Manager. "Being located in north central Missouri, Chevy is in the heart of premiere hog production country in the U.S., and has a unique ability to communicate with actual producers to help them solve their most complicated production challenges."
Osborne Industries, Inc., is a diversified developer and manufacturer of livestock management equipment. Osborne products like Stanfield® Heat Mats, Big Wheel® Feeders, ACCU-ARM® Scales, AGRI-AIDE® Ventilation Equipment, and advanced automated feeding and weighing equipment like TEAM® Electronic Sow Feeding (ESF) Systems, FIRE® Pig Performance Testing Feeders, and the Weight Watcher™ Growth Management System are marketed and distributed worldwide. For more information about Osborne and their line of production equipment, visit www.osbornelivestockequipment.... or e-mail info@osborne-ind. com.