Free genetic analysis virtual conference
Announcing the Applied Biosystems™ Genetic Analysis Virtual Conference—an opportunity to connect with the scientific community during the pandemic, and to ask inspiring questions that make a difference.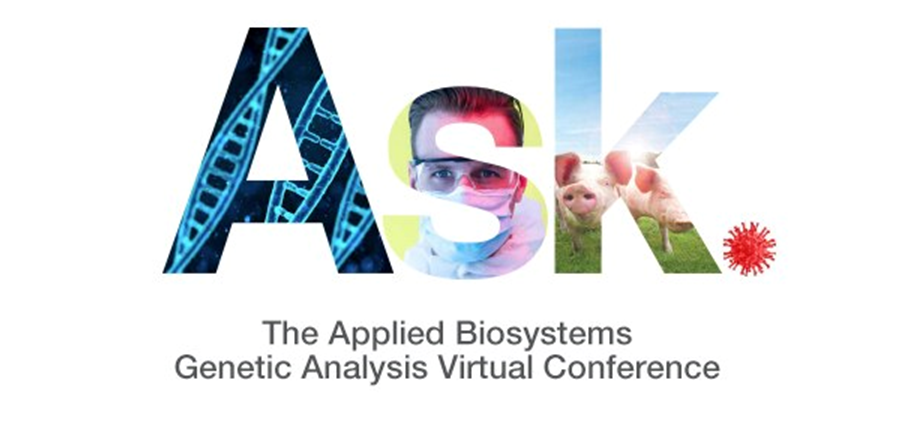 September 29–30, 2020

Starts at 6:00 a.m. PDT / 9:00 a.m. EDT /
2:00 p.m. BST / 3:00 p.m. CEST / 4:00 p.m. EEST

Register here

This virtual online event is occurring on September 29 and 30, 2020. We're bringing together experts to present talks and posters across a broad range of genetic analysis fields, including:
COVID-19 testing 
Infectious disease research
Clinical oncology and cancer research 
Reproductive health and inherited disease research 
Polygenic risk scores and population health
Pharmacogenomics research
Agrigenomics and animal health
Human identification
We'll have an Ask an Expert lounge, instrument demonstration hall, and exhibit hall that will showcase our platform technologies for real-time PCR, sequencing, and microarray analysis.