Hipradermic 3.0: It's time to feel the comfort
Introducing Hipradermic® 3.0, THE LIGHTEST and THE ONLY IoT (Internet of Things) intradermal needle-free device for a precise, easy, and quick swine vaccination. It is time to focus on what really matters: COMFORT, CONVENIENCE, TRACEABILITY, ANIMAL WELFARE and INTERNAL BIOSECURITY.
HIPRA has just launched its Hipradermic® 3.0 device, a new and improved version of Hipradermic®: an intradermal needle-free jet injector for the vaccination of pigs.
This advanced vaccination technique brings several advantages by improving animal welfare, decreasing the risk of disease transmission between animals and reducing muscle injuries and abscesses, whilst at the same time it is a precise, easy and quick method of vaccination for users.

Since the release of its first version in 2015, several new versions have followed, based on feedback provided by users. This highlights the company's strong commitment to constant development and improvement, with the aim of confronting and tackling the challenges of the swine industry.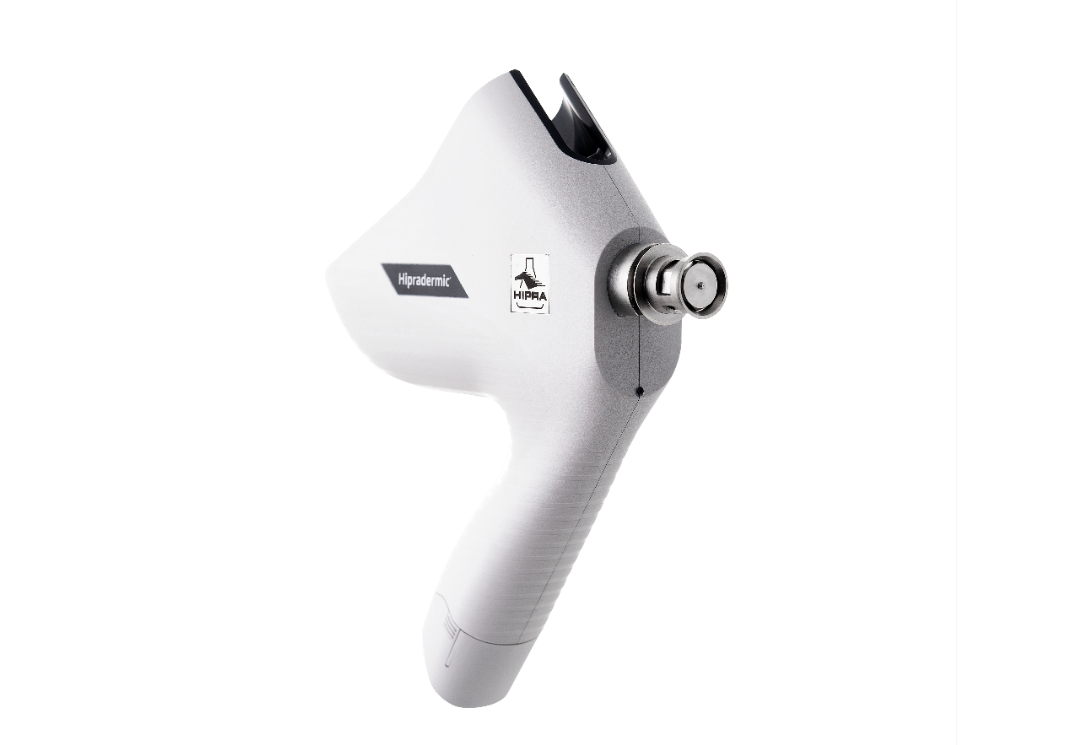 Hipradermic® 3.0 follows the same ergonomically and balanced design of its predecessors, but includes several improvements and additional features providing the user with a user-friendly device to carry out vaccinations both easily and quickly.
The weight has been reduced so that it is now the lightest intradermal needle-free device for swine. Vaccination is an important and frequent procedure for farms, so in that respect weight can make a large difference by helping the user to reduce muscle fatigue during vaccination.
In addition, Hipradermic® 3.0 includes a LED indicator with different colour patterns to complement the information shown on the screen and to recognise different alerts intuitively and quickly. A new button to lock the injector head has been added, allowing the injector head to be more easily locked by pressing a single button and as a result, avoiding an unwanted application.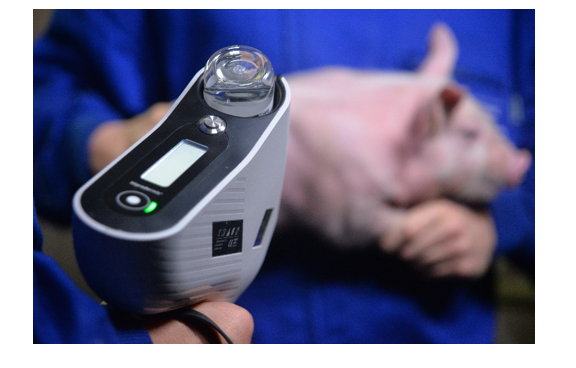 Nowadays, data-driven decisions are key to improving and optimising vaccination processes. For this reason, Hipradermic® 3.0 records and automatically sends via IoT all the data generated during the vaccination process to HIPRAlink® Vaccination. It is the first and only intradermal needle-free device for swine with IoT connectivity.
HIPRAlink® Vaccination is a professional veterinary software for managing the vaccination data collected and generated by Hipradermic®. It allows for vaccination plans to be set up, reminder alerts to be created and further monitoring and analysis of vaccination activities. As a result, HIPRA provides the tools needed for complete and automatic traceability with the aim of improving decision-making and therefore optimising processes and maximisinge farm productivity.
With the launch of Hipradermic® 3.0, HIPRA continues its commitment to producers and veterinarians as the Reference in Prevention for Animal Health.
For more information about Hipradermic® 3.0, please contact HIPRA local representatives.