EU publishes agricultural outlook 2020-2030
The European agri-food sector has shown resilience through the shocks of 2020, but the recovery from the COVID-19 pandemic will likely have long-term impacts.
Over the next ten years, digitisation will be key for the arable crops sector, supporting yield productivity gains, improved labour conditions as well as higher environmental standards. Milk, dairy and meat sectors will be shaped by the transition towards increased sustainability, with changes expected along the food supply chain.
Rising consumer health awareness and convenience will benefit the fruit and vegetables sector, resulting in increased demand. These are just a few of the projections from the European Union agricultural outlook for 2020-30 report published on 16 December 2020 by the European Commission.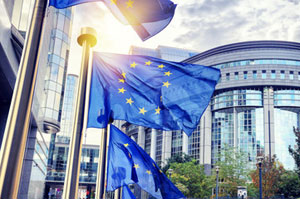 In 2020, the agricultural sector faced unprecedented challenges due to the COVID-19 crisis and its consequences. From logistical issues, a shortage of workforce, to radical changes in demand, the sector showed its resilience by adapting to the different challenges, with the support of the European Commission and EU Member States. The crisis has also led to the reinforcement of some pre-existing trends, with an increase in demand for locally produced food, short supply chains and e-commerce sales. Furthermore, the report found that health concerns, origin, environment and climate change are among the key drivers of consumer choices.
For this edition, the EU agricultural outlook report provides different scenarios for the COVID-19 recovery, including a slow recovery and a green recovery. For both scenarios, the supply and demand shocks lead to lower meat and grain prices, while butter, cheese and poultry prices are less affected. In general, the market impacts are mostly driven by the macroeconomic shock, in particular the GDP contraction in 2020.