Report estimates that thousands of US farm animals died in barn fires in 2020
New research from the Animal Welfare Institute estimates that thousands of farm animals died in preventable barn fires this year.
More than 100,000 farm animals have perished in potentially preventable barn fires so far this year, according to an Animal Welfare Institute (AWI) analysis of media reports. The 2020 tally of farm animal deaths from barn fires is more than triple the number reported last year.
Since 2017, barn fires have taken the lives of more than 3.7 million farm animals in the United States; the vast majority were egg-laying hens.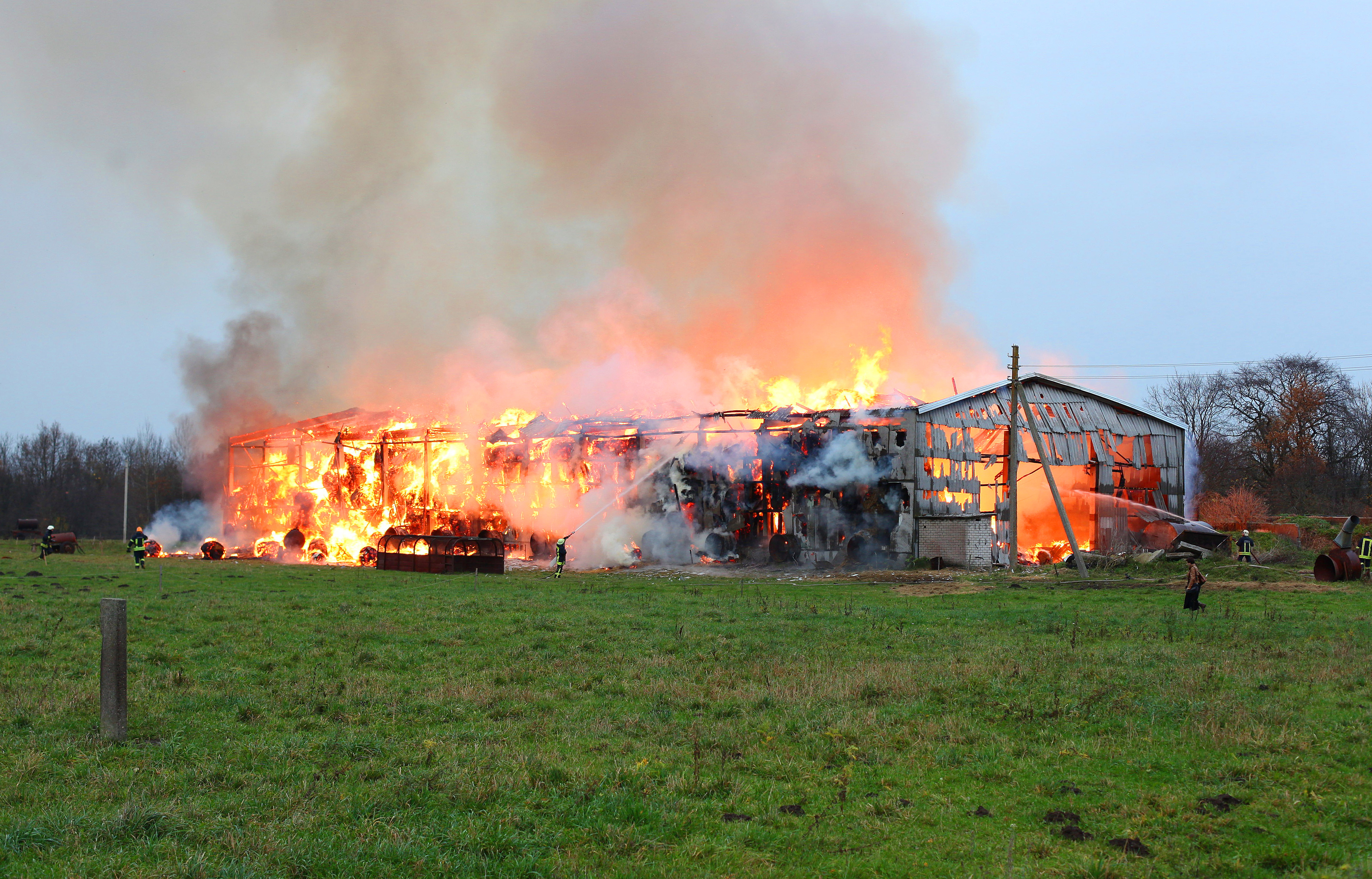 Though these numbers are shocking, they do not represent the full scale of the tragedy. The number of fires and animal deaths in recent years likely exceeds totals reported by the media, since municipalities are not generally required to report barn fires, and some companies decline to release the information to the public.
Currently, there are no US laws or regulations designed to protect farm animals from barn fires. While the cause of most fires is unknown, many are believed to result from electrical malfunctions or improperly placed or faulty heating devices. In fact, two-thirds of barn fires this year occurred during colder winter and spring months.
"It is completely unacceptable for the industry to tolerate massive numbers of animals burning to death when there are effective fire prevention and suppression strategies available," said Dena Jones, farm animal program director for AWI.
Nebraska reported the most animal deaths from barn fires this year (400,000 in three fires), followed by Michigan (300,000 in eight fires), California (280,000 deaths in five fires), and New Jersey (280,000 in one fire). Of the 86 barn fires tracked by AWI this year, New York reported the most (10), followed by Pennsylvania (nine).
The four barn fires with the highest number of farm animal deaths (as reported by the media) all involved cage-free hens, even though less than 25 percent of all hens are cage-free.
In addition to egg-laying hens, barn fires affect other farm animals, including cattle, sheep, goats, pigs, meat chickens, ducks, and turkeys. Animals are housed at a variety of locations, from small hobby farms to large commercial facilities. Birds die in such large numbers as a result of factory-farming practices that confine tens to hundreds of thousands of animals under one roof.
More information about barn fires and how they can be prevented is available on AWI's website and in its comprehensive 2018 barn fire report.