EU's pork production continues to ramp up in 2021
Pork production across the European Union has been growing for the first five months of 2021, according to Commission data.
The EU produced 1.88 million tonnes of pork in May, down 1% from April but up 5% (96,600 tonnes) year-on-year. 19.87 million clean pigs were slaughtered during the month, 5% (949,500 head) more than a year ago.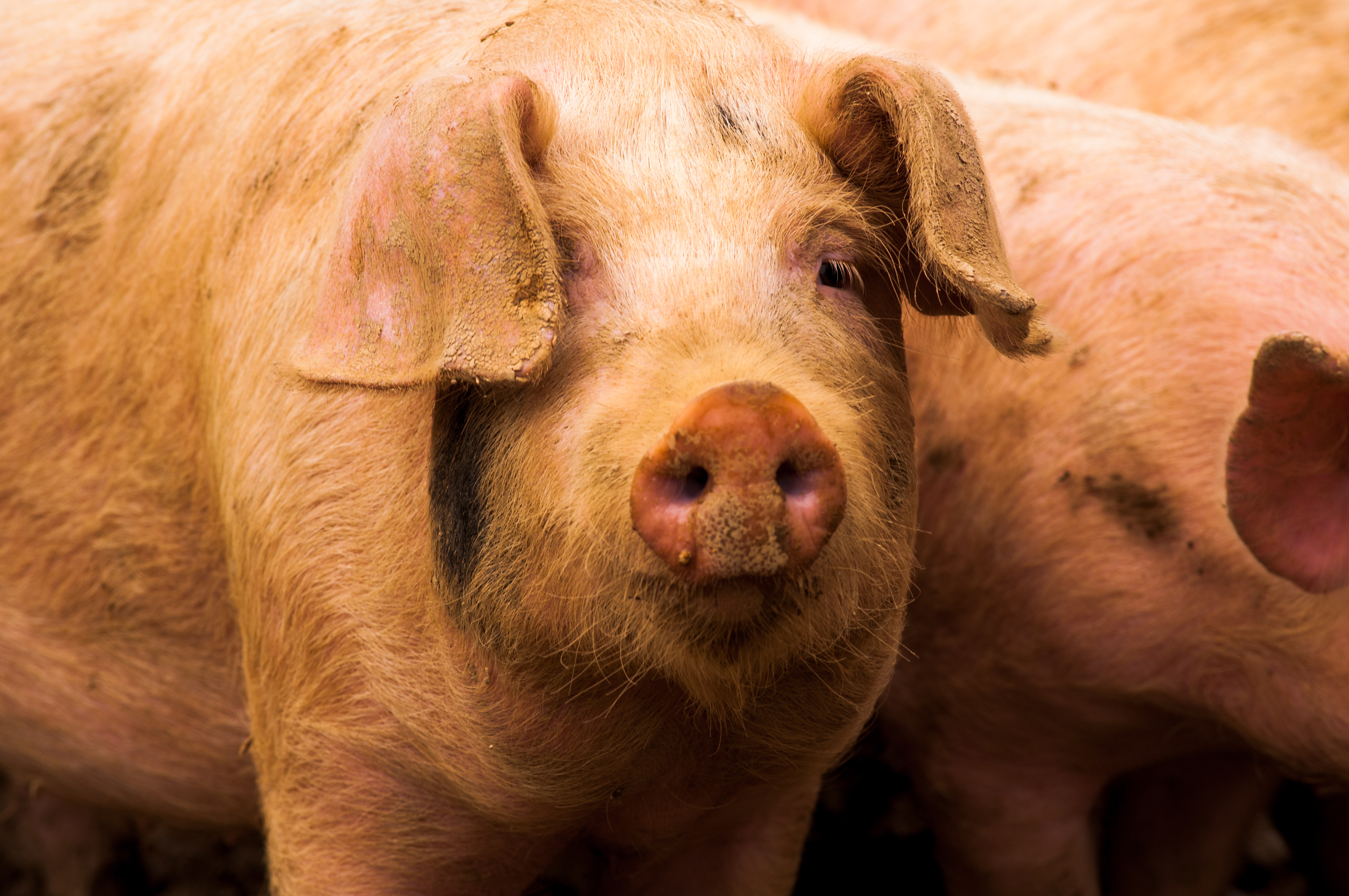 Spain led the way for production gains, with output at 421,900 tonnes, up 5% year-on-year. 242,500 more pigs were slaughtered in Spain compared to the same period a year ago. Almost all other countries increased their output, most notably Denmark, Italy, Poland and the Netherlands.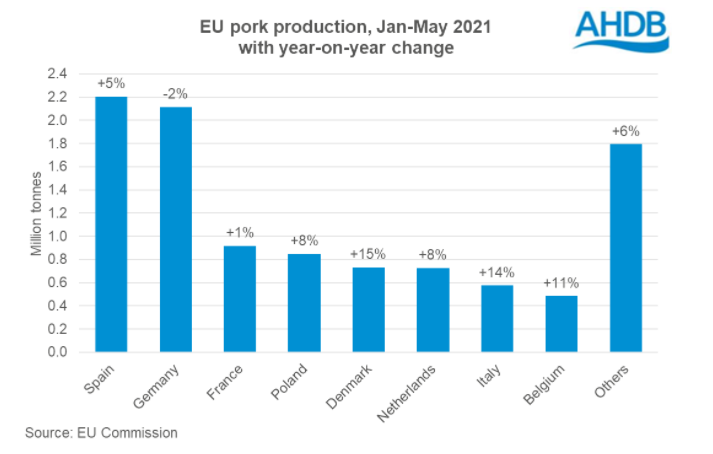 The only major country to record lower production in May was Germany, with output down 1% at 398,000 tonnes. This was still the second-highest production for the month, behind Spain. Domestic demand for German pork is reportedly low, as foodservice demand continues to be hampered by COVID-19 restrictions. German exports to most countries outside the EU, including China, are also still affected by ASF-related bans.
For the first five months of the year, EU pork production totalled 9.9 million tonnes, which was 5% more than the same period a year ago. Clean pig slaughter was 4% higher year-on-year at 103.87 million head, indicating that carcase weights have been heavier. Lower production in the early part of 2020, affected by COVID-19 disruption, contributed to the year-on-year increases seen in 2021.
Higher EU production has been weighing on prices recently, as has lower EU demand and reported weakening demand from China. Industry analysts Rabobank expect that production growth will be limited in the third quarter of 2021 by weakening exports and high feed costs, but production is forecast to remain higher year-on-year overall.
Words: Hannah Clarke