Curing your way to success – how to build an artisanal pork business
We visit the SaltPig Curing Company to learn more about artisanal pork production and building a business from scratch.
Curing and drying are long-established and successful methods of preserving meat, techniques that result in delicious products that are, today, widely consumed all over the world. Due to the use of pork from mature rare-breed pigs, the long ageing process and the particular spices used, cured pork products have a uniquely earthy and sweet flavour which makes them a delicacy that fetch a premium at market.
Established in the Cotswolds in the UK in 2016, SaltPig Curing Company is the brainchild of husband-and-wife team Ben and Sam Dulley. Since the company's inception, Ben has developed a number of unique products, finding inspiration in Italian and Spanish cuisine and his passion for whole-pig butchery.
We visited Ben at his curing and packing facility to find out more about the driving force behind building his own business and how he is creating artisanal pork products for the commercial market.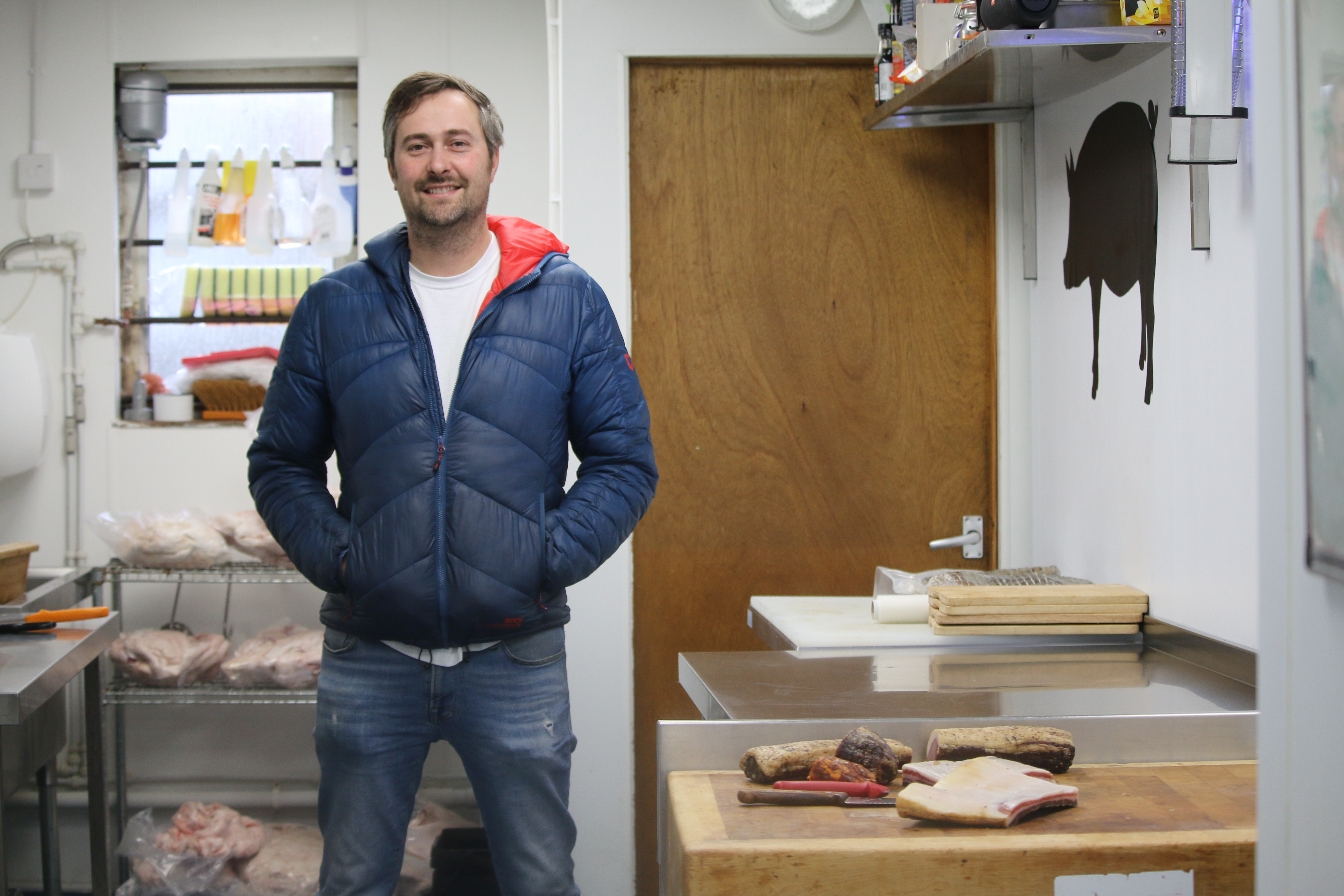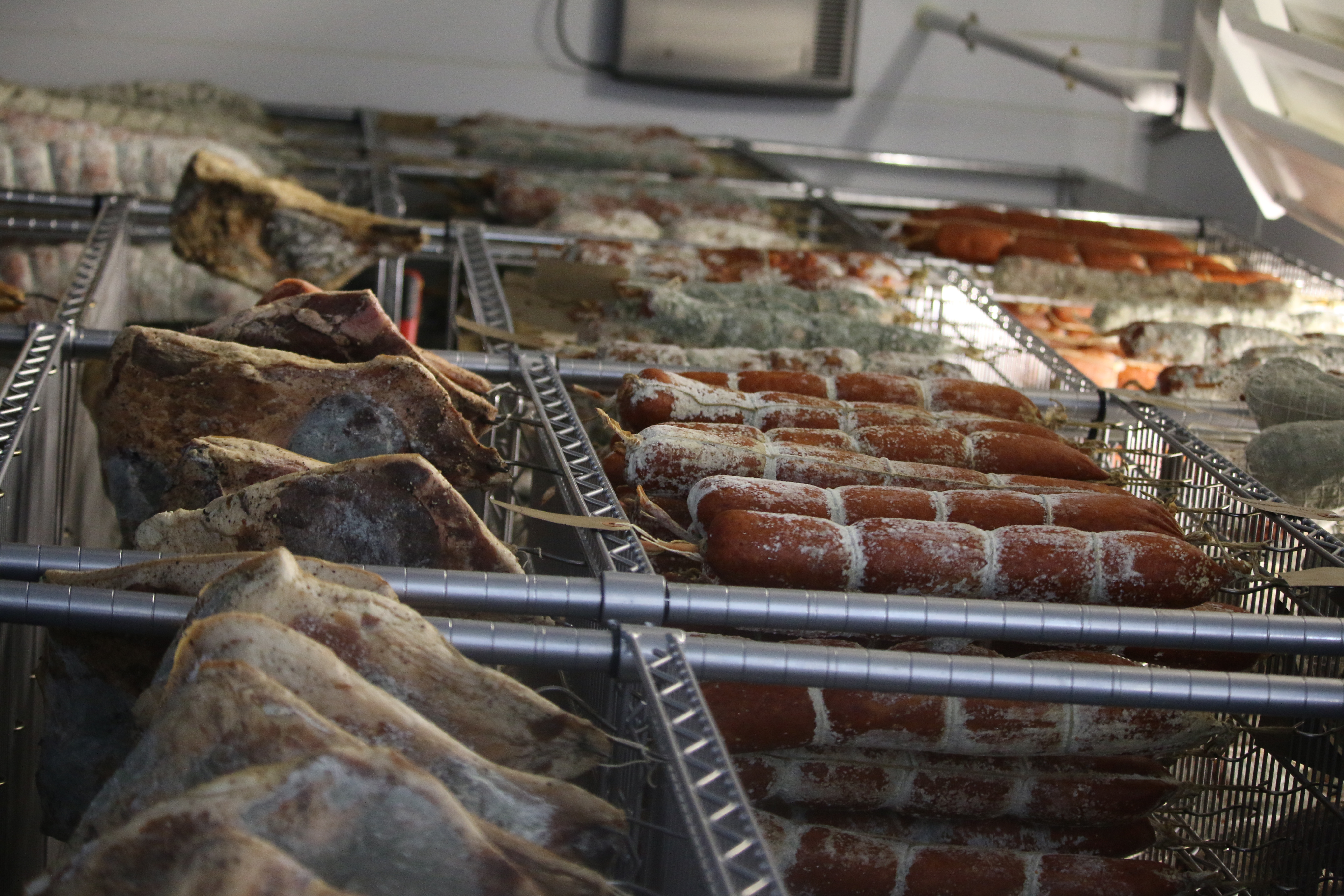 The wonders of charcuterie
Building on his career as a chef, Ben explained that one of the reasons for launching SaltPig was his belief in the importance of "doing everything from scratch".
"My values as a chef mean going back to basics: whole-animal butchery is part of that ethos. I feel like I have to understand the way something works until I can call it my own – that means not serving anything to customers that I don't know the origin of, or serving a cut of meat that I'm not familiar with," Ben says.
"Whole-animal butchery also represents this idea of respect for the animal, so rather than just taking 20 of the best cuts of meat and sending the rest of the pig off to wherever, I take the whole carcass and know that every part of the pig has been used to make a high-quality product that someone can appreciate and enjoy."
Ben's last chef post brought him to the Cotswolds where there was the opportunity to be more involved with charcuterie. He took this position on as his own project of exploration, using the five years he was employed there to learn as much as he could about the processes used to cure and air-dry meats, and to then practise and experiment with these processes.
Though his passions provided the inspiration, the true driving force for launching SaltPig was – and continues to be – his two young children.
"I knew that the kind of chef roles I wanted to be in would require commitment to long, antisocial hours, especially at weekends, at the expense of spending time with my family," explains Ben.
"I had to make a change and it seemed that my skills, knowledge and passion for charcuterie could provide me with a door to new opportunities."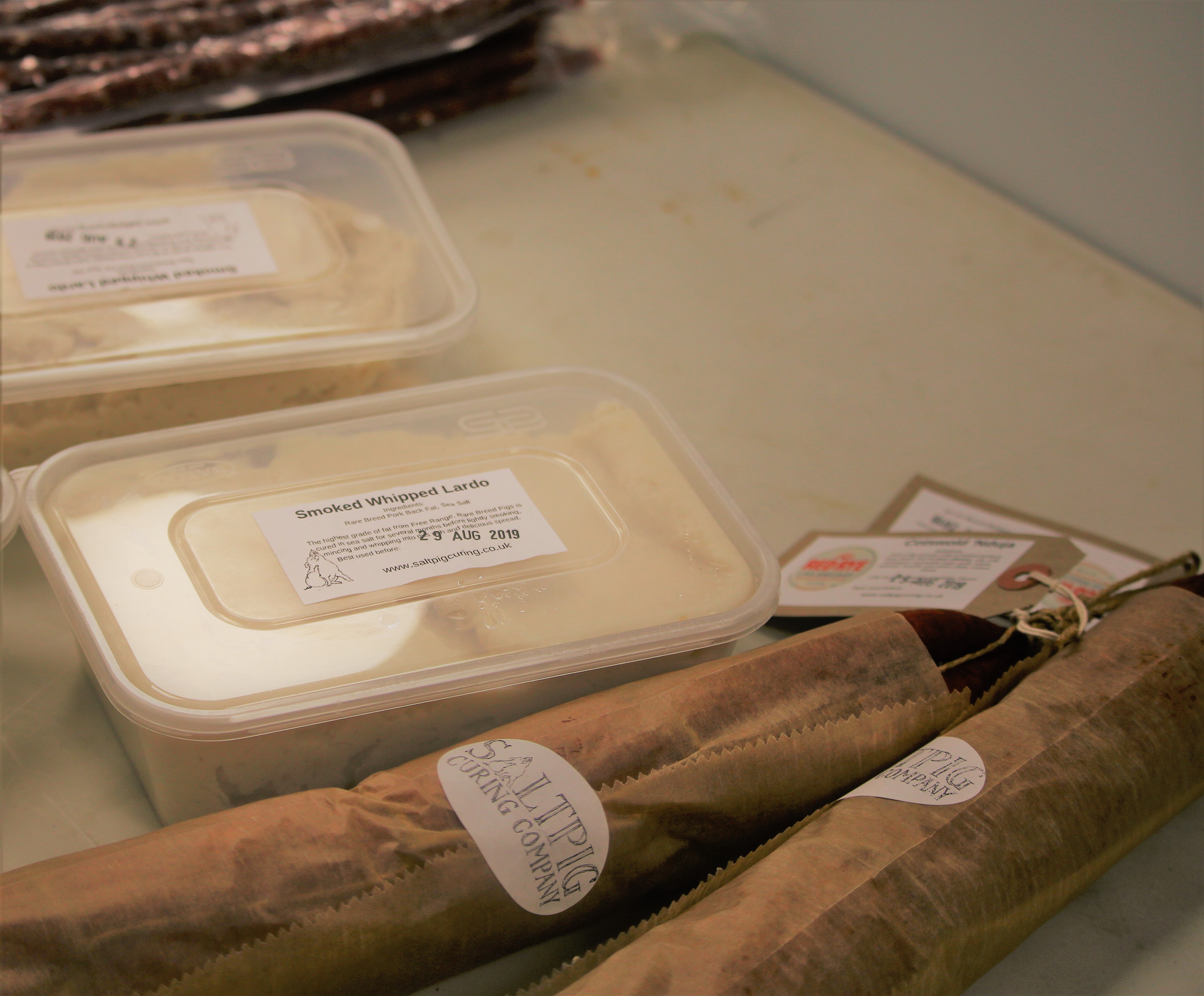 Building the business
Focus on quality
When starting the business, Ben says, his aim was to create the best products he could whilst still being able to survive economically and "pay the bills".
"Both for the consumer and my own ego, I want to be the best at what I do," he says, "so rather than focusing on how much money a pig can make me, I have to think about the best possible products I can make by using every part of the pig I can get my hands on."
One message that Ben would like to put out through the SaltPig brand is that by slowing everything down and trying to do everything the right way, there is a cost involved; people are paying slightly more for a quality, artisan product.
"It would frustrate me if I thought people weren't appreciating that all aspects of production affect quality, and that quality comes at a price for all involved in the production. I would hope that the customer could taste the difference and would be willing to pay a premium for this."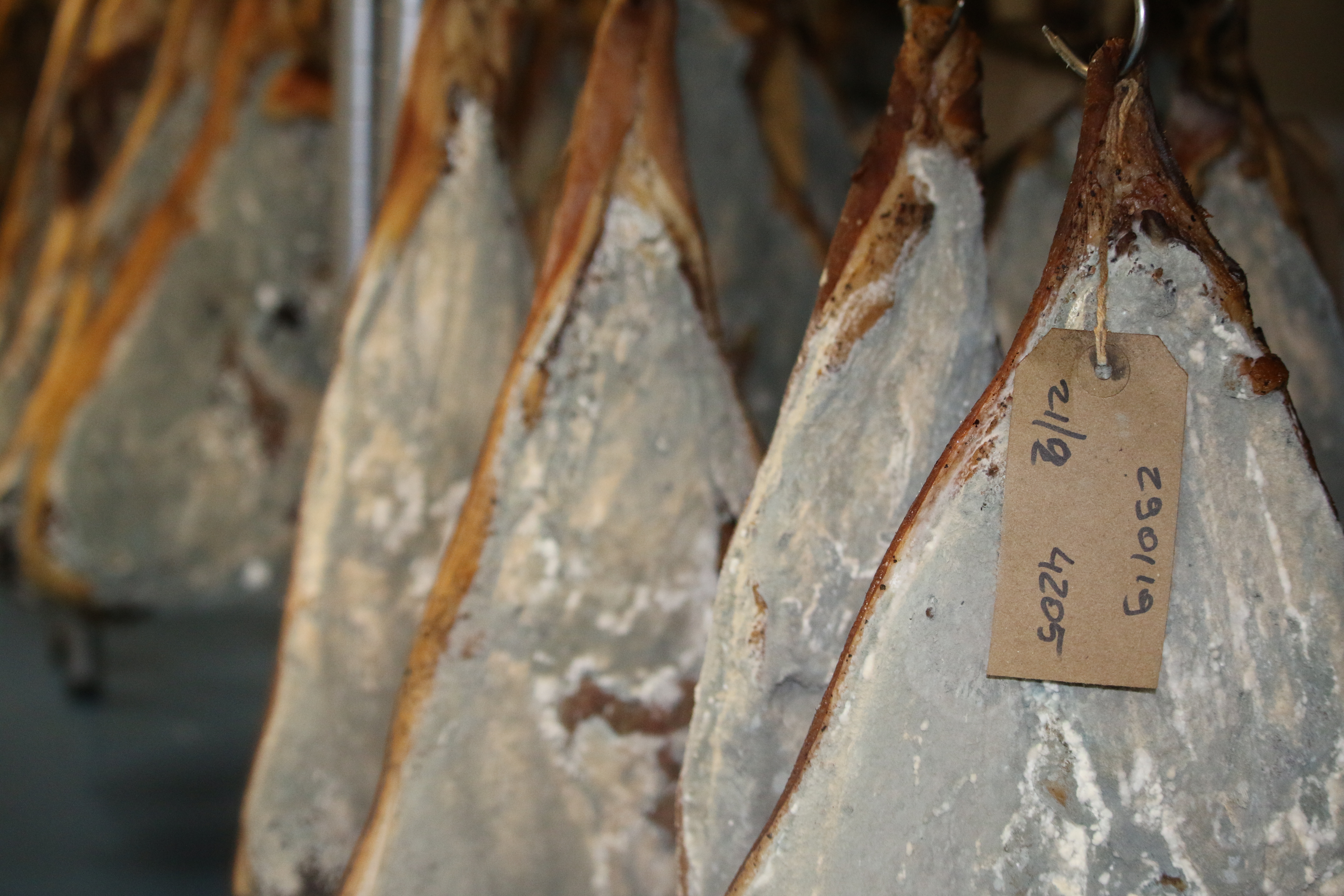 Reaping the rewards
"One of the nice things about working with a cured product is that it has a much longer shelf-life and therefore I don't have to sell it as fast – there's no pressure to shift products so quickly compared to working with fresh-meat products," says Ben.
Most of the products he makes don't deteriorate at all for a long time so it's a relatively easy product to stockpile and sell. The other side of this is that the products take a long time to make, so if he's buying pigs in January and not getting any money back for them until July, for example, planning and budgeting his operation can be difficult. Some of the products take well over a year, so he outlays a lot before getting anything back.
Teething troubles
"I'm sure any small business will have similar difficulties when starting up and bringing new products to market, but my first hurdle was securing the funding to buy space for processing, curing and packaging," says Ben.
He explains that, alongside other application rejections, one grant took a year to come in and retrospectively didn't save him any money or time.
The second issue he hadn't fully factored into his plan was the length of time it takes to create charcuterie products. Not having had a similar job previously, it was difficult for Ben to estimate timescales and the volume of product which could be made under certain deadlines. Factoring in enough time for admin and logistics was also part of the learning curve.
Another unanticipated difficulty was in sourcing the right pigs from rare-breed producers that could meet SaltPig's supply requirements.
"We've just upscaled from three pigs to four pigs every two weeks and we need to source those from a number of farms in the area in order to meet that target.
"We also use more mature pigs than in normal pork production, so we then have to work with producers on bringing those pigs on for an extended period for us.
"In order to avoid any risks of boar taint affecting the products – the strongly-scented hormones in boar meat only increase with maturation – we also use only gilts, so we're asking a lot of these relatively small-scale producers. Not only do they have to hold back three to four gilts a month for us, but they also have to keep them on for much longer.
"They have to trust that we'll take those animals off them."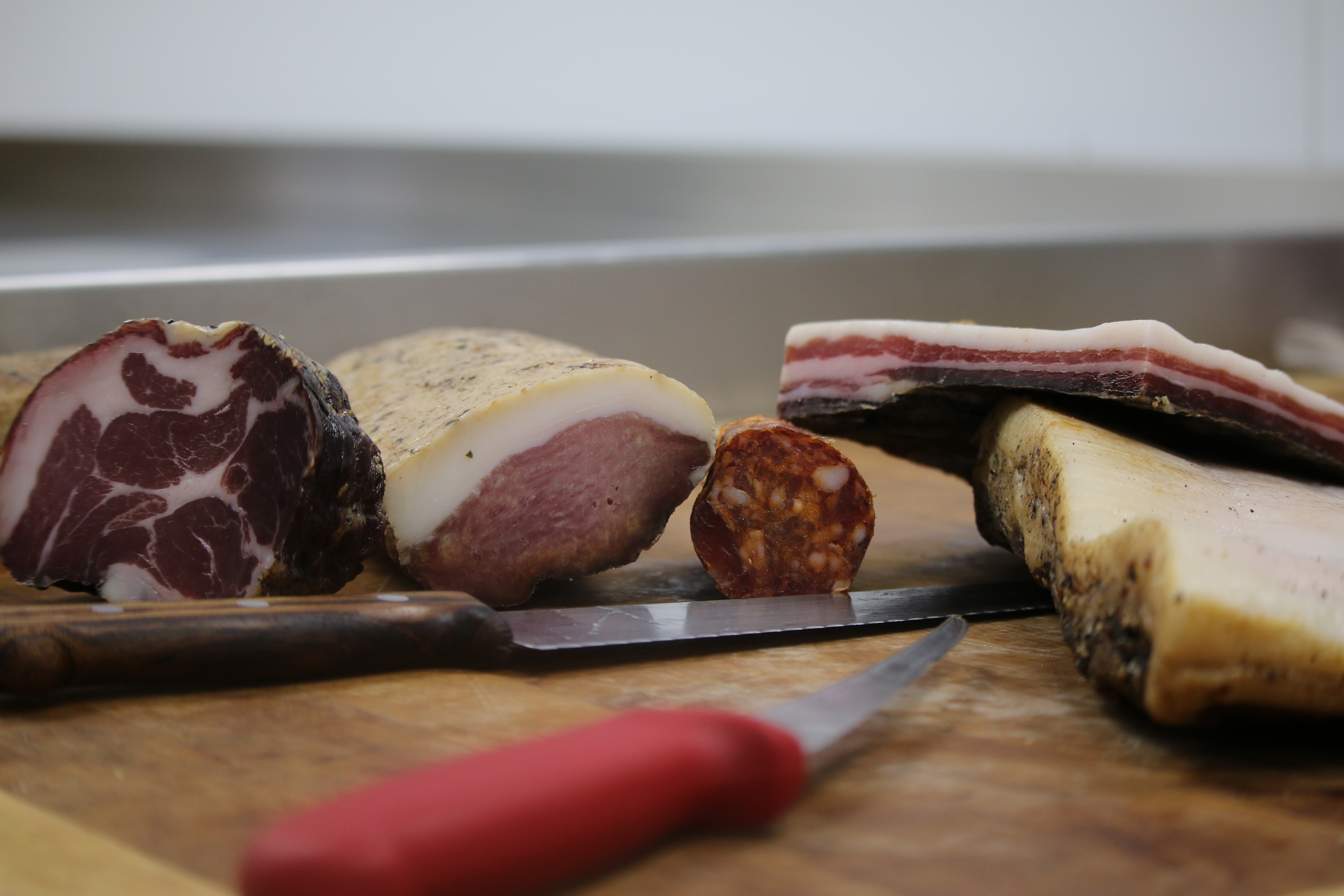 Advice for budding charcutiers
Ben's best advice is to not start any business if you're not completely passionate about it: "It's seriously hard work and there's a lot of risk, so you have to really love what you do and believe in it for it to work," he says.
"If you do have that drive and passion for charcuterie and butchery, maybe try to get abroad and expand your skillset and knowledge on the techniques used so that you can develop those to create a variety of products. Get over to Spain or Italy – it'll certainly be a valuable trip."