Key steps for optimising pig production in Scotland
A valuable overview of the key factors that need to be addressed by the Scottish pig farming sector was presented by Andy McGowan at key scientific meeting last week.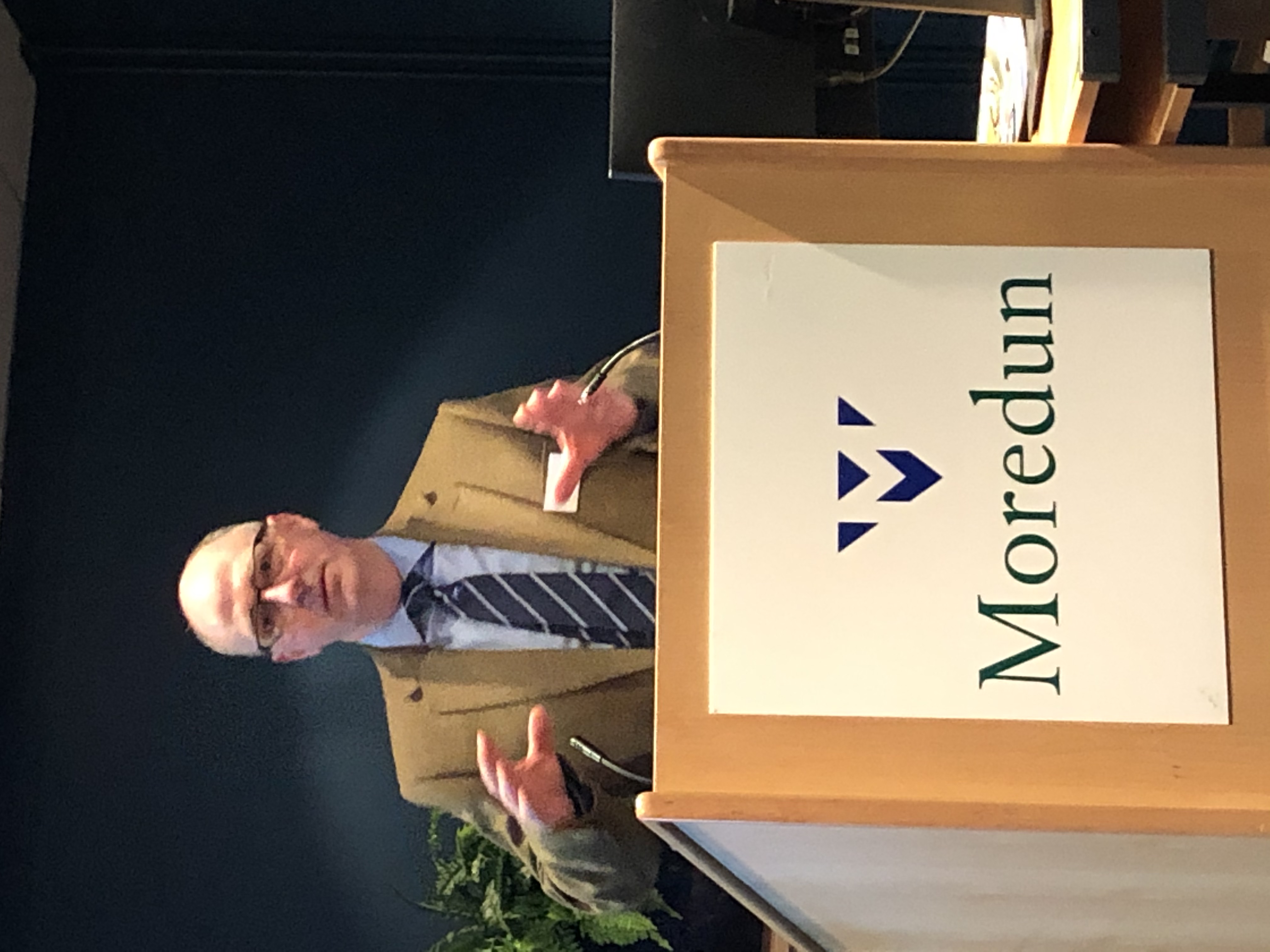 Speaking at Pigs and Poultry – Optimising Production, an event held by Moredun and SRUC – the chief executive of the Scottish Pig Producers described innovations which have benefitted the sector and highlighted areas where improvements and new developments are required.
Around 500,000 pigs are produced in Scotland annually, and he noted government plans to double the value of the sector to £500 million by 2030.
The bulk of these half million animals are accounted for by around 200 herds, operated by 70 companies, although this is not taking smallholders and backyard producers into account.
"The health of Scottish pigs is better than it ever has been – with over 70 percent of the country's pigs suffering from no health issues," he noted.
This is due to an increasingly co-ordinated effort to control disease and to spread best practice and McGowan outlined some of the main diseases that the sector has managed to get on top of over the last decade. These have included enzootic pneumonia (EP), papular dermatitis and milkspot, incidences of which have declined significantly due to improved farming protocols.
Meanwhile other health challenges have included PRRS and McGowan stressed that, although incidences of this have reduced by a third in the last 10 years, greater collaboration and sharing of data was needed to stamp it out in its remaining strongholds, such as the area around Aberdeen.
He backed this up by outlining how the SPP was increasingly using data to ensure best practice in the sector. By targeting those producers who were performing the least well in terms of issues such as swine dysentery and pleurisy and by ensuring that the worst performing farms adopted best practice the whole sector was showing definite signs of improvement, he argued.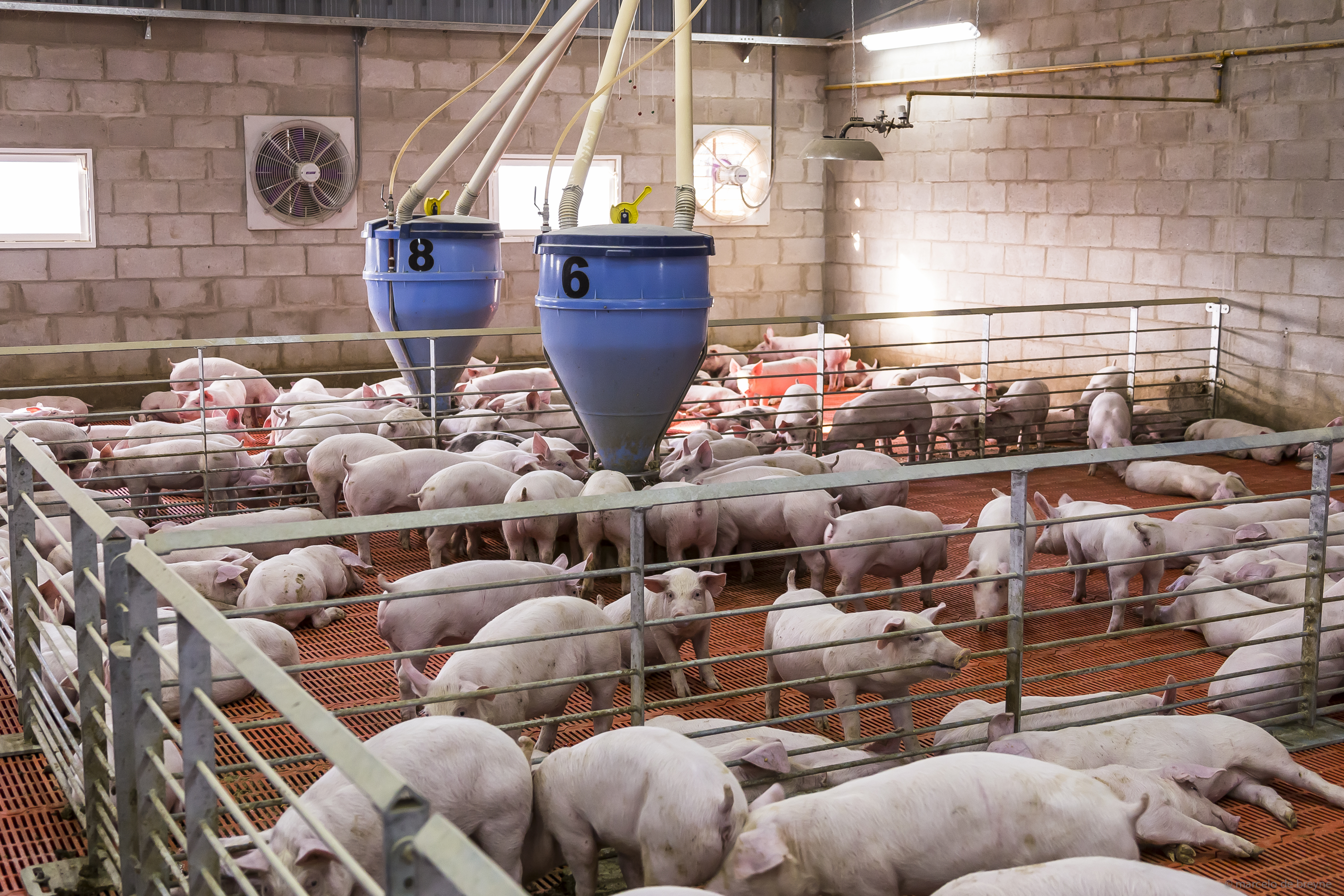 Ongoing issues
Despite these successes, McGowan also outlined a number of areas where improvements should be targeted, including issues with the quality of pork produced.
"The fat content of the pork has reduced from around 20 percent to around 4 percent over the last four decades and we may have reduced the flavour by a similar factor," he admitted.
McGowan also explained how the sector must further reduce its "carbon trotterprint", although he also argued that the methods used by the government to measure this were possibly skewed – he certainly felt that the sector was being attributed with too a high a figure for its carbon emissions.
"We've increased our output per pig by 30 percent over the last decade, and in the process reduced our CO2 emissions by 22 percent – being efficient is the best way of reducing carbon emissions," he said.
However, he also noted that this figure could be further improved by reducing the amount of soya used in feed formulations and also by reducing ammonia emissions.
Unsurprisingly, McGowan also mentioned the need to be prepared for the possible arrival of ASF or, as he phrased it, "the worst animal disease outbreak the world has ever known" – which led to the death of 25 percent of the world's pigs during 2019.
"I think that government agencies should be shifting to using some of the tools that EPIC has developed as their core methods, because if we get an outbreak of African swine fever, I don't want government systems using out of date information on things they're not familiar with and waiting for this and that to be updated, otherwise a week later the disease is away from them.
"If there's a suspected outbreak I want someone to be on the phone in five minutes – that's the sort of response I want from industry and from government if we get an outbreak of something nasty. That only comes if we have familiarity with the systems.
"We've spent the money developing world-leading systems, but are currently only using them as research tools – these need to become the core tools for government and industry too," he stressed.