Pig outlook: bulls stabilise futures prices, keep price uptrend alive
Read the latest updates on the global hog market from Jim Wyckoff.
The pig traders' perspective
The December lean hog futures chart continues to favour the bulls as a price uptrend remains in place despite choppy price action recently. However, February lean hog futures have seen choppy and more volatile price action at higher levels, which has negated the price uptrend for that contract. Concerns about more COVID-19 business lockdowns hit many commodities hard this week. There are also concerns Chinese pork purchases may peak this quarter ahead of its Lunar New Year, as the country has been working to aggressively rebuild its hog herd. Bottom line: the lean hog futures bulls need to show significant price strength in the next week, or near-term market tops are likely in place.

The next week's likely high-low price trading ranges
December lean hog futures--$65.00 to $70.00, and with a sideways bias
December soybean meal futures--$370.00 to $392.70, and with a sideways-lower bias
December corn futures--$3.90 to $4.10, and a sideways-lower bias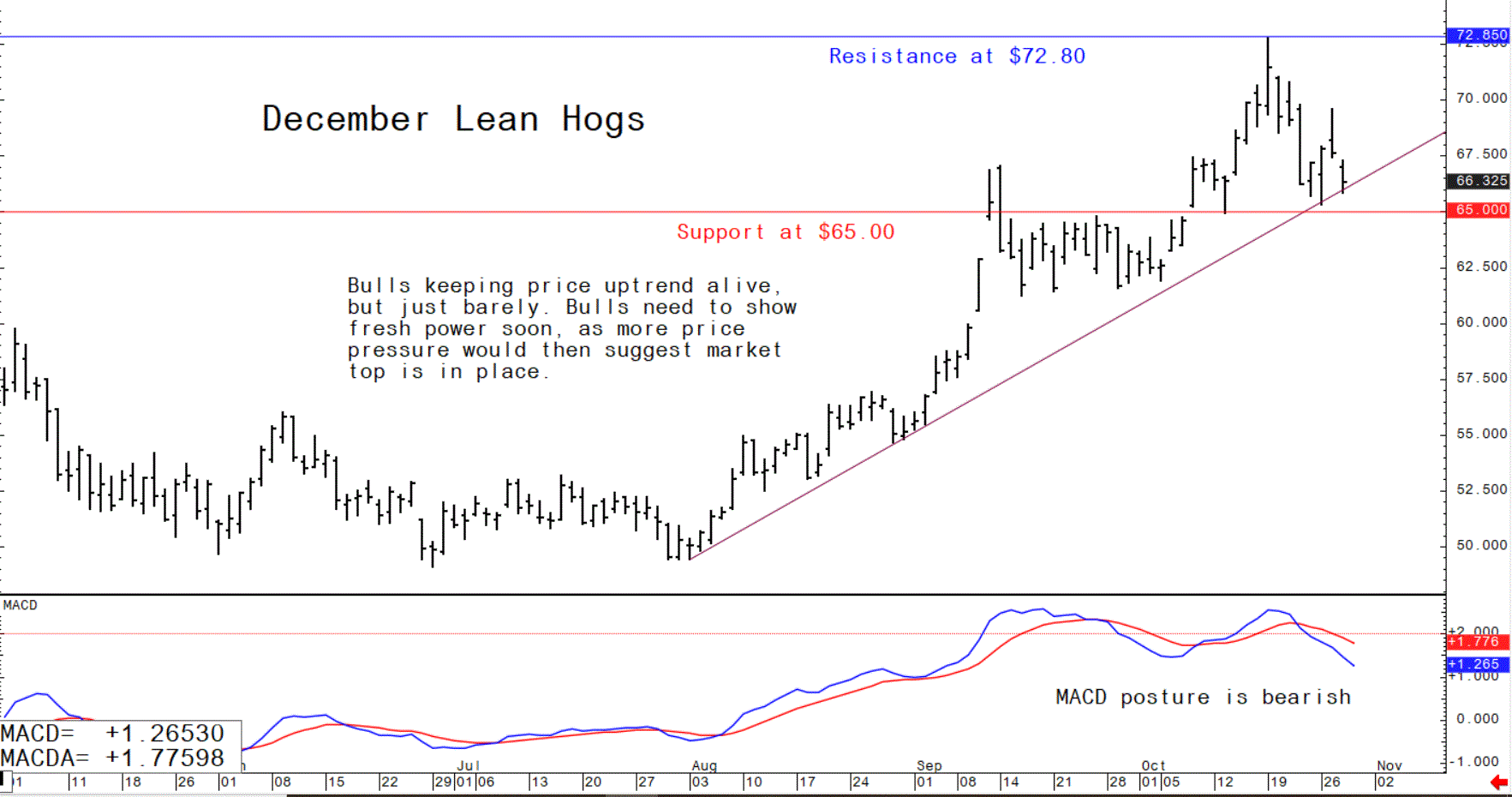 Latest US Department of Agriculture (USDA) reports, and other news
US pork exports lagging from early-autumn
The weekly USDA export sales report showed US pork net sales of 29,000 metric tonnes (MT) reported for 2020 were up 8 percent from the previous week, but down 24 percent from the prior 4-week average. Increases were primarily for Mexico (8,400 MT, including decreases of 1,500 MT), Japan (6,400 MT, including decreases of 200 MT), South Korea (2,900 MT, including decreases of 400 MT), China (2,500 MT, including decreases of 600 MT), and Australia (2,200 MT).
For 2021, net sales of 7,000 MT were primarily for Australia (5,500 MT) and China (1,300 MT). Exports of 37,100 MT were up 2 percent from the previous week and 5 percent from the prior 4-week average. The destinations were primarily to China (12,900 MT), Mexico (11,000 MT), Japan (4,500 MT), Canada (2,400 MT), and South Korea (2,100 MT).
Vietnam deal to import $500 million of US pork
The Vietnam Trade alliance signed a pact this week to purchase up to $500 million of American pork over three years, the US embassy announced. The "US-Vietnam Pork Consortium" was signed with Smithfield Foods and other US pork producers on the sidelines of a virtual Indo-Pacific Business Forum.
The memorandum of understanding details that the Vietnam Trade Alliance, a group of buyers and producers, will buy chilled and frozen pork and pork products from the US for further processing and distribution into the Vietnam market.
Eight months into 2020, Vietnam has purchased $35 million worth of US pork. The country is in the process of rebuilding its hog herd after African swine fever forced it to cull an estimated 20 percent of its hog herd. Pork accounts for roughly 75 percent of Vietnam's meat consumption. "This export activity will also help increase overall US agricultural exports to Vietnam, help address the US-Vietnam trade imbalance, and directly support US farmers and ranchers and processing companies," a related statement said.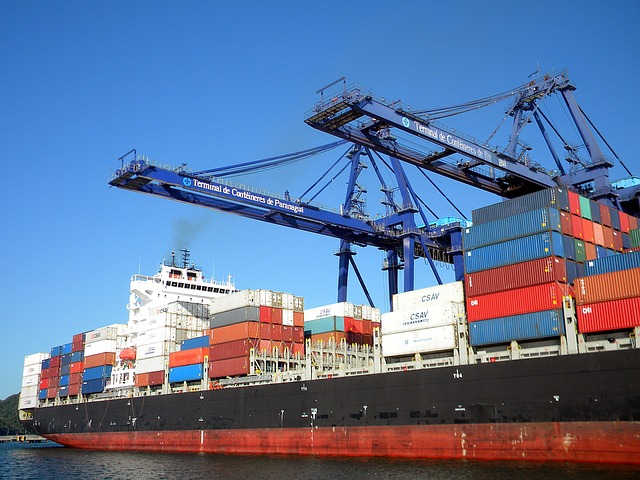 USDA's livestock update for Spain
The temporary closure of hotels and restaurants in response to COVID-19 lowered domestic demand for high-end meats and slashed prices for meat products such as suckling piglets, Iberico products, high-valued beef cuts, and chicken.
In 2020, the availability of domestic meat supplies and lower tourism will likely lower Spain´s overall imports of meat. This year, Spanish exports of pork and live cattle may be the driver to alleviate the loss in sales to the hospitality sector.
During the first five months of 2020, the volume of Spanish pork exports grew by 11 percent fuelled by record-level exports to China. In addition, the recent outbreak of African swine fever in Germany may further expand Spanish pork exports to Asian markets.
Read the latest update on the global broiler market on The Poultry Site and see Jim's latest analysis of the beef and dairy industry on The Cattle Site.